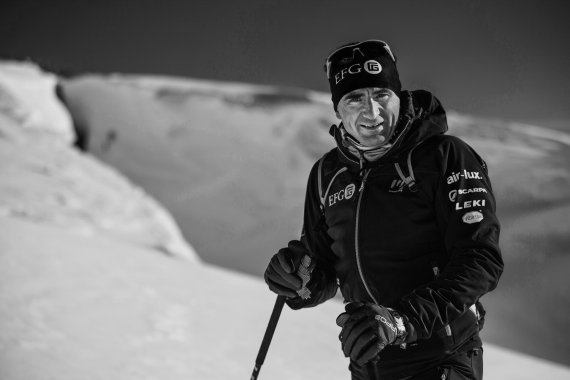 "Ueli Steck lost his life in the attempt to climb Mount Everest and Lhotse. His family was informed of his death today. The precise circumstances are currently still unknown. The family is incredibly saddened," read the announcement from his management on the alpinist's website.  
Steck wanted to overcome Mount Everest (8,848 meters) and Lhotse (8,561 meters) – without oxygen and in record time, in just 48 hours. He appears to have slipped and slid down a slope during the scouting expedition for his record attempt on Mount Everest, reports "The Himalayan Times." 
Tragic death of climbing legend Ueli Steck: "It looks like he slipped off"

"This morning he had an accident on the face of the Nuptse, and died. It looks like he slipped off," said Ang Tsering Sherpa, head of the Nepal Mountaineering Association. Steck is said to have been underway alone, unaccompanied, when he fell between Camp I and Camp II, said Mingma Sherpa of "Seven Summits Treks," according to the Swiss portal "Watson."
Ueli Steck began his career as an extreme mountain climber in 1995 at the age of 18, with his first conquest of the north face of the Eiger. Nearly three dozen extreme alpine ascents followed, during which he set several records for especially fast ascents of high-alpine routes.

Ueli Steck conquered all 82 four-thousanders in just 62 days.

He drew particular attention in 2015 when he scaled all 82 four-thousanders in a total of just 62 days. Also drawing attention was a brawl with Sherpas arising during Steck's attempt to climb Mount Everest 2013.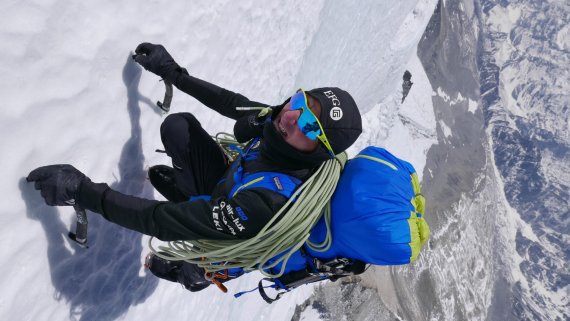 The hunt for the record would not let go of the Swiss native, who ranked among the superstars of the scene with numerous sponsors, even though he was considered cautious. "What was important was that I was aware of the risk at all times and kept it under control," wrote Steck in his last book "The Next Step" ("Der nächste Schritt"), "Then I would continue to find exciting challenges in the mountains without killing myself."
The outdoor world is expressing its deepest condolences for the death of Ueli Steck at just 40 years old. His fans are sharing their grief in hundred of comments on the alpine legend's Facebook page. 

Reactions to the death of Ueli Steck: Mammut and Reinhold Messer mourn on Facebook 

"We aren't just losing one of the greatest mountain climbers of all time, but also an idol. You infected many of us with your motivation and brought us closer to the wonderful world of the mountains," writes "UPseits."  Another user comments, "Not just with your performances... but also with your creative way of achieving your goals and your unbridled love for the mountains, you have inspired many people far beyond the world of mountaineering. Climb in peace, dude!"
Outdoor manufacturers are also mourning one of their most important protagonists. As a representative, Mammut posted on Facebook: "We are very saddened to hear the tragic news of Swiss mountain climber Ueli Steck. Such an enormous loss for the mountain climbing community. Our thoughts are with his family and friends." And the most renowned among extreme mountain climbers, Reinhold Messner writes, short and painful: "What a tragic day!"

What do you have to say about the tragic death of the mountain sports legend? What do you think of his work for the outdoor world? Comment here – and on the ISPO Facebook page.