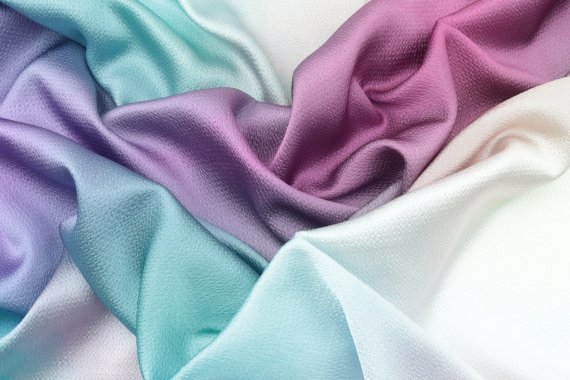 Whether base layers, second layers, membranes, insulating materials or coatings - this year the textile industry is devoting itself even more intensively to the big topic of sustainability. Without green ideas you don't get far in the textile industry anymore. In the case of many products, the jury had a sense of déjà vu: the fabrics had already attracted attention in previous years and apparently nothing had changed in terms of performance or structure. The big difference: the switch to eco-materials and more environmentally friendly processing methods. An enormous upgrade for high-performance products!
Another trend: mono-fabrics. The life cycle and disposal of a product must be taken into account already in the development stage. A key factor for the circular economy are mono-fabrics. They make it possible to recycle, biodegrade or upcycle the product at the end of its life cycle.
Mono-fabrics do not necessarily have to be made of 100 percent of the same fiber, but they must come from the same category, such as cellulose, wool, cotton, silk, viscose and synthetic fibers, nylon and polyester. Although the rate of degradation may vary slightly for blended fabrics, the degradation process is more controllable and predictable because they come from the same fiber pool.
For knit and woven fabrics, manufacturers have found ways to achieve stretch without the use of elastane. For sports textiles, good stretch is essential, both for optimal fit and performance. The fact that no elastane is added also contributes to better recycling of fabrics. This is because separating spandex from the main fiber in a blended fabric is not easy. Products with elastane content are therefore more likely to be thrown away than recycled.
Sportswear is more than just functional, it should also feel great and give you a feeling of luxury. According to the experts, this "luxury touch" quality is mostly found in first and second layers, from monofilament synthetics in supple and springy quality to merino wool in pure and hybrid blends. Woven fabrics and outer layers are becoming noticeably softer, but also much quieter, eliminating the noise while moving in them. Even insulation materials, which by definition have always been ultralight, come in new qualities that feel sensational.
Waste, whether from the food and agricultural industries or from fabric scraps and offcuts in factories, will become a valuable resource. This trend is establishing itself from the high demand for fabrics and dyes that can work with this resource through innovative concepts.
Another area of focus in terms of sustainability and resource conservation is the development of products that use less water. These can be, for example, spun-dyed yarns or water-free prints. The reduction in energy requirements in the manufacture of garments is evident from the growing interest in body mapping - particularly for knitted and woven fabrics. This means garments are developed in a way so that they need fewer seams.
More and more manufacturers are focusing on bio-based origins and biodegradation. What's new: synthetic fabrics treated with an ingredient that accelerates product degradation. The accelerator is either in the yarn itself or applied to the finished product.
You're also seeing more and more bio-based fabrics derived from natural resources like sugar beets, castor beans and pineapples, as well as bio-polyester and bio-nylon. The former now offer even better performance because another form of fiber is added to it (also from an organic source), which increases the durability of the materials.
The ISPO Textrends jury found quite a few new trends in the session. This time the jury meeting was not held in Munich as usual, but was hosted by CITEVE, the research institute for the Portuguese textile industry, directly in Portugal. Despite the change of scenery, the experts discussed products from seven different sectors and put them to the test. Observing, touching, testing, evaluating - in the end, the jury agreed on which trends the textile industry can expect for fall/winter 24/25.