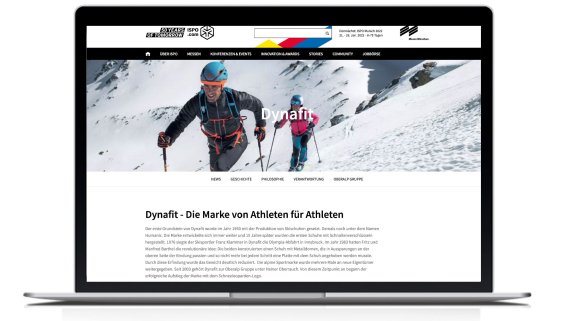 The ISPO Brand Channel is your brand's home on ISPO.com - search engine optimized, customer-centric and always up-to-date. The big advantage: The brand channel page not only bundles your native advertising articles from ISPO.com, but also everything that is created in the editorial department of ISPO.com for your brand.
Benefit year-round from the reach and credibility of ISPO.com and create the perfect integration of communication and marketing for your top topics.
Facts about ISPO.com
0
Newsletter subscriptions
Facts about ISPO.com
0
Newsletter subscriptions
Facts about ISPO.com
0
Newsletter subscriptions
The ISPO Brand Channel is a permanent advertising partnership that remains visible to your potential customers and partners 365 days a year.
You can expect the following services :
At least 3 native articles (can be extended upwards as desired)
"About Us" intro to the brand
Video integration
Athlete integration
CTAs to your landing pages and shops
Editorial support
Add-on options like reach push of your brand channel page
We will be happy to tailor your personal brand channel page and adapt its content to the needs of your brand.
If you would like to know what your brand channel page could look like, simply go to the Schöffel brand channel.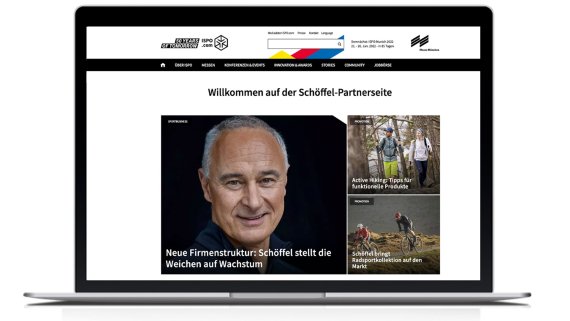 And read what Schöffel's head of marketing has to say about our successful partnership here:
"We can rely on the ISPO.com team to skillfully use the ideal digital communication channels for our messages in each case. The logical consequence: We achieve our KPI-based goals and the business relationship with the ISPO.com team becomes a long-term, reliable partnership."
Reiner Gerstner, Senior Vice President Marketing, Schöffel Sportbekleidung GmbH
My name is Florian von Stuckrad and I am responsible for the marketing of ISPO.com. Contact me now so we can find the optimal solution for your Brand Channel on ISPO.com together.
The editorial environment of ISPO.com offers you even more interesting opportunities to present your brand and your products. Learn everything about your own Brand Channel, our native advertising with many editorial formats and how you can benefit from our success in search engines.