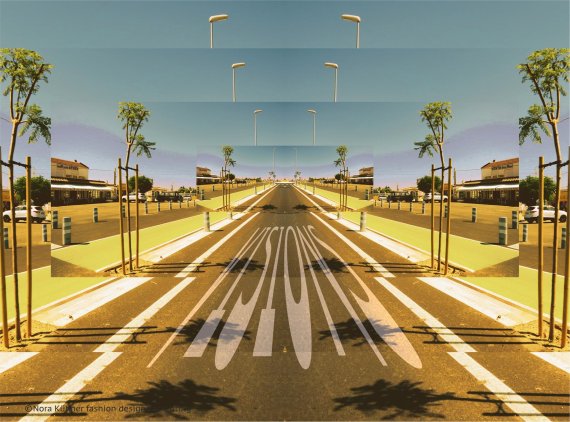 Together with a team of international sports designers, she develops the color chart Performance Colors by Nora Kühner. "Colors are the first way we communicate. After that, we can begin discussing things," says Kühner. That is why determining new color trends certainly isn't just about naming various shades. It's always about attitude, about societal moods and sensitivities.
Benefit from the knowledge of renowned sports business experts. Make use of the ISPO ACADEMY >>>>
Kühner has named her color and trend composition for summer 2019 "Limitless." "We're living in a era where we use our resources without thought," she says. "Limitless" expresses this. At the same time, however, both components of the word could be seen individually: "limit" and "less." This is where the trend expert Kühner wants to get started.
"We need to set new limits, we need to get by with less," the designer says. The coloring of her palettes for the summer of 2019 therefore uses numerous soft, but saturated shades. "But I don't mean pastel," it's important to her to mention. As with every season, Kühner has integrated these summer 2019 shades into corresponding story world.
Kühner presents four of these palettes for summer 2019 for ISPO.com:
Points of Infinity
Here, Kühner incorporates the thought that virtual and physical reality are convalescing more and more. Nowadays, many people live in games, in virtual worlds beyond traditional reality. "We have to constantly redefine our reality," says Kühner, "constantly make new decisions: What is real? What is false? How do we want to live?" The Points of Infinity colors are said to exude a natural coloration of peace, of being grounded.

Reddish, greenish, and natural yellow tones define this color palette. The coloring is especially suited for outdoor collections. "We have outstanding fabrics, textiles, great development departments, and a unique processing expertise. We have to utilize this potential – we can't feel overwhelmed by the challenges of more fashionable outdoor clothing for the 21st century," says Kühner. The Points of Infinity story's world of color radiates optimism and warmth, indispensable elements for shaping the future.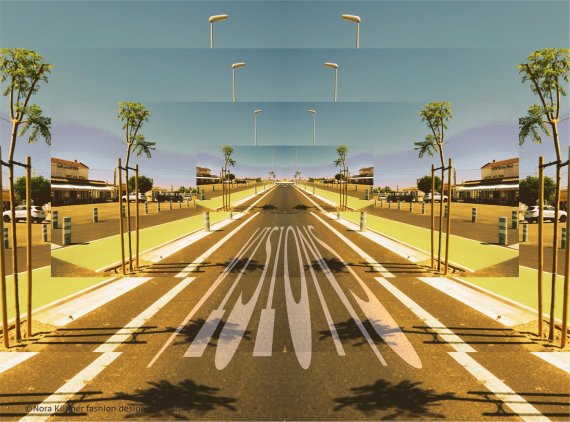 Heartlands
Limitless options can quickly overwhelm. "People need orientation – a framework," says Kühner. "Sometimes it's easier to stay on the path you've struck and stick with what you know."

The Heartland story captures this mood: slightly metallic green and blue tones, highly vivid, somewhat washed out and sun-bleached. From subtle, tonal shades arise color plays with their own character.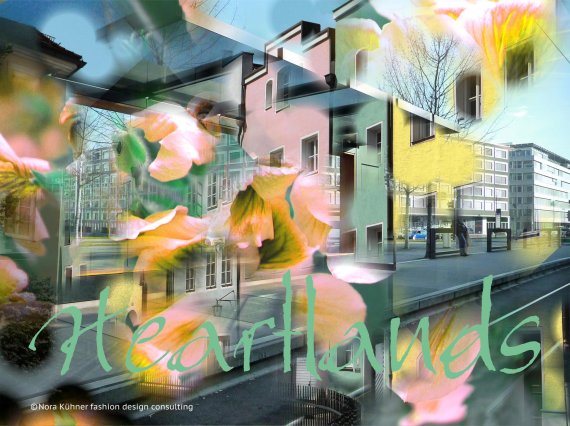 Re-Balance
"Sportswear collections often suffer from an 'overacting' in functionality," the textile expert says. This is where the Re-Balance story starts. It's about going back to a stable foundation; too many raw materials are used senselessly, resources squandered. It's about "re-balancing." The inspiring element of choice here is water.

The palette is defined by shades of blue and brilliant white. This color mood exudes freshness and relaxed levity. Vivid accents are set with a cool yellow and celadon. "The color palette is also very well-suited for backpacks and accessories," says Kühner.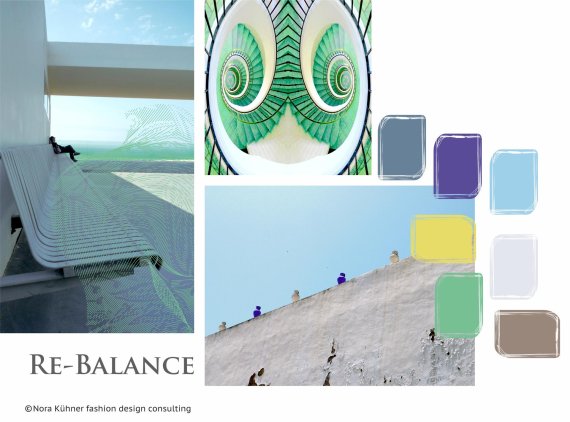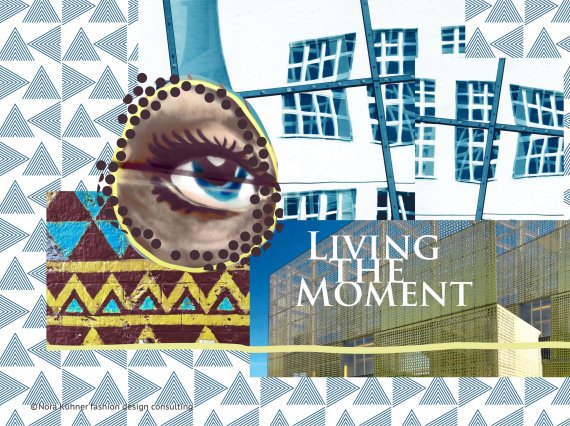 Buyers need to like color trends
In conclusion, it's important to Kühner to emphasize that two things are essential for choosing colors, in addition to current trends: One, your own brand identity. It needs colors, too, its own scenario.
Two, the customer. "We need an open ear for what the people want. People don't buy things because they need something, but rather because they want it." And then the same thing applies: "Color is the first way we communicate."
Those who'd like to make use of Nora Kühner's expertise for their own collection can contact her here >>>>