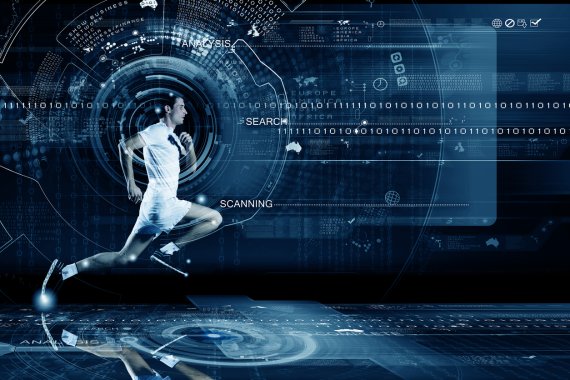 The further development of a business often poses a significantly greater challenge than its founding: set goals and clear priorities, re-sharpen the brand essence, organize production or distribution more efficiently. There are lots of points where you can start and many where you can distinguish yourself from the competition. Philipp P. Prechtl helps companies with that.
He is a business consultant with proven expertise in the sports business. In an initial text on the topic of "The changing face of the sports market" he analyzed the most important megatrends and their impact on the sports business for ISPO.com. He says: If I want to develop my sports firm, it is vital that I am aware of the megatrends that will influence the sporting world.

Here in the second part of the ISPO.com mini series, Prechtl has formulated five questions that show companies whether their brand is ready for change in the sports market.
1. Is the brand strong or just known?
A problem for many fast-growing brands and large companies with lots of customer and product segments is association with their brand. Many brands run the risk of merely being known. What is lacking are relevance, desire, dynamism, positioning and a brand promise. Those are the fundamental factors for Prechtl.
Small sports brands that have quickly become successful often fall into this trap. "That's why it's important to establish early on how the brand's positioning should look," says Prechtl. You either want to remain a small scene brand, or grow and with that possibly lose out on brand identity.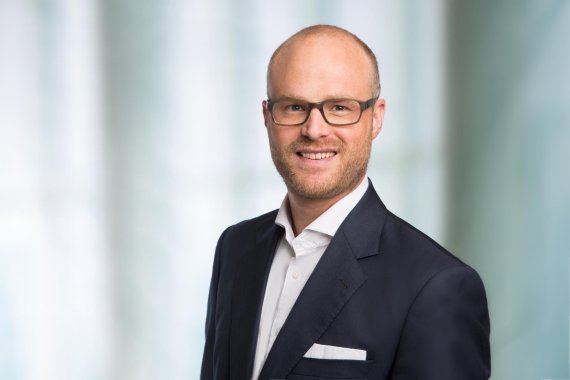 At the same time, the business consultant points out that even in a business which is all about emotion, "you won't get anywhere without a brand." This means that businesses have to be honest with themselves about this and openly ask: "are we still a brand?".

"Brand image has to be continuously maintained," he says. "To some extent that means keeping a low profile. In that way the brand remains desirable and does not become just another sewn-in label."
Prime examples and exceptions are Adidas and Nike, due to their portfolio. Prechtl: "These appeal to consumers while remaining diverse."
Change branding – how to reconfigure your brand >>>
2. Where does the business stand compared to the competition?
"Many businesses are not clear where they stand," says the sports business expert. At the same time, competition in the sports industry is becoming more and more intense. The result: When they feel the pressure to act, many sports brands bring numerous new products with lots of features onto the market. The company produces more but its profits do not increase.

This is a clear sign that something needs to change. "And I need to know where I stand before I can take action," explains the business consultant.
This requires careful analysis and many questions have to be answered. For example:
Is the brand clearly tailored towards a target group?
How efficient is the business when it comes to processes, potential earnings and profit per product sold?
Is the company failing to distinguish itself from the competition, or is it lacking in efficiency in the value chain?
3. Where is the supply chain potential?
There is lots of hidden potential in the value chain itself. "The problem with many businesses is that their supply chain is inefficient," explains Prechtl, considering reference projects in the sports business.
Businesses could save an average of 15 percent in terms of delivery capability, 30 percent through inventory reduction, and even as much as 60 percent through reduced processing times. That has a direct impact on profits.

Many businesses have already learned a lot in the course of digitization. In the ski market, for example, many brands have optimized the availability of their skis.
4. How can you increase the benefit to the customer?
The question is whether product innovations really help to distinguish you from the competition. "There must be a discernible benefit to the customer," says Prechtl. Of course, this is not necessarily how the product developer sees it. Often, less is more. Customer requirements should always be the main focus.

And so the key question is, how well does the brand know its customers? Digitization clearly offers many possible answers to this question and this, in turn, can help a company to clearly define its customer segment. "Through this question and the analysis of collected data, sporting goods manufacturers can make significant gains," predicts Prechtl.
5. What does a great business strategy look like?
"Avoid patchwork solutions!" warns Prechtl. When businesses have decided on a strategy and a starting point, they need to implement a comprehensive and strategic program. Ambitious but realistic planning should create a sense of urgency and – more importantly – quickly lead to success. The business has to decide:
What its objectives are.
Why it does what.
How it communicates this strategy.
This will also quickly lead to success, which in turn can be communicated.  
These megatrends determine the future of sports brands (The changing face of the sports market, part 1) >>>
Video: Digitization in the sports business