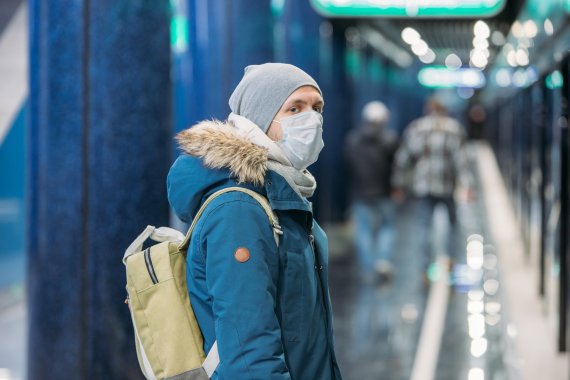 The ubiquitous use of the word 'sustainability' throughout the industry has now been superseded by 'unprecedented' as global society has to embrace new rules and regulations to combat this virus.
All major brands and retailers from cross industries are coming together in donating PPE in the form of masks and equipment to protect and fight the pandemic that has forced a third of the world's population into lockdown and social distancing.
Since the start of Covid-19, personal protective equipment (PPE) is essential as a prevention in catching the virus. The frontline health services, globally, are all in the same situation, with doctors and nurses lacking in protective equipment they need as they deal with the chaos the virus is creating with people.
Fashion and leading sports and outdoors brands have heeded the calling for the lack of PPE available globally, leading them to use their manufacturing facilities to fulfill the demand. From Prada to Nike to the Oberalp Group, brands are utilizing their manufacturing bases in switching from manufacturing apparel through to stitching masks and hospital scrubs. Protection is key in eliminating this virus, and the quick switch to manufacturing PPE products is crucial in getting us through this situation.
Due to the current emergency in Italy, the Oberalp Group (brands Salewa, Dynafit, Evolv, Pomoca and Wild Country) has reacted to the severe shortage of medical equipment for the treatment of patients suffering from COVID-19. The group has started producing water-repellent protective masks and medical gowns with residual materials at their subsidiary in Montebelluna.
The weekly production of 50,000 masks and 800 gowns enabled the South Tyrolean medical service to overcome the first bottleneck. At the same time, through their licensee partner SALEWA in the Chinese city of Xiamen, a further 20 million medical protective masks and 600,000 medical gowns were produced.
The material was transported to Vienna thanks to a unique cooperation with Austrian Airlines and the Austrian government. In an extraordinary action, two Boeing 777s, customarily used for commercial flights, were used for the transport of these goods, and all cabin seats were filled with cardboard boxes.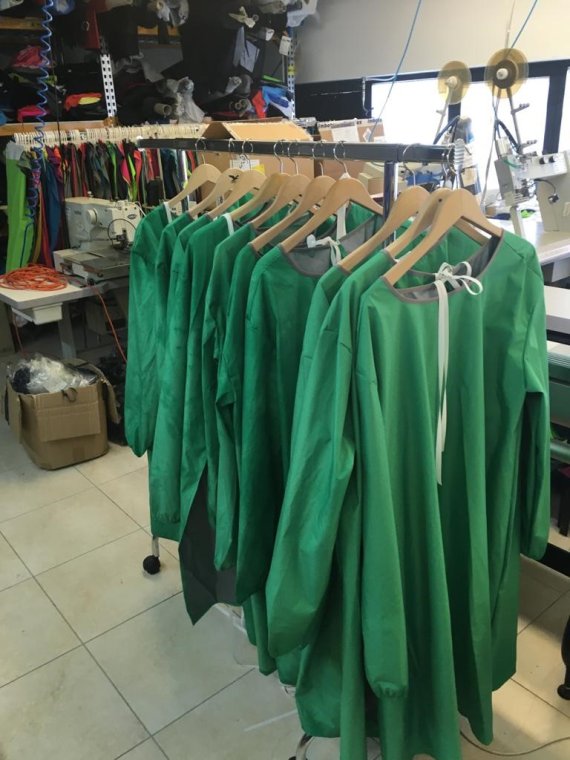 The region of North Tyrol in Austria, the province of South Tyrol and the Italian Civil Protection based in Rome, all severely affected, will receive this urgently needed medical equipment that will help save lives. The Oberalp Group's expertise in the production of mountain sports clothing and logistics, their international network and ability to act quickly has enabled them to deliver.
Other brands to participate amongst the many include Crocs, donating 10,000 pairs of shoes daily for hospital staff through their network of partners, and a slight adjustment by engineers to Decathlon's full snorkel and mask, being converted into ventilators. The amount of businesses who have redirected their resources to helping with the situation and forming a solution is endless, as is the innovation coming to the forefront.
Whilst many businesses are involved in the crisis in a positive way, news of brands not playing fair should also be noted. The old adage of 'any publicity is good publicity' no longer applies as certain international brands are being called up over cancelling orders that have commenced or been completed and not paying. With much of the fabric and trims already bought in by the manufacturer, this code of conduct is unacceptable, as is not paying commercial rent at retail.
This isn't fair further down the supply chain, with many brands manufacturing in Asia, it isn't the manufacturer that will suffer as much as the workers will. Companies named and shamed during the chaos of this crisis will be remembered by the consumer, and not in a positive way.
Those suppliers and brands who are collaborating and putting people before profit will be remembered, once we come through the other side. We are all in the same boat, so it is time for business to conduct itself honorably during this global crisis.
Chemical companies Archroma renowned for its dyes and finishes plus the EarthColors range of dyes,  and HeiQ, well-known names in performance textiles have developed protective finishes.
Archroma has developed an enhanced medical mask using Nuva N Chemistry, a protective barrier against contaminated sneezes and droplets applied to the outer layer of face masks. In the middle layer Sanitized antimicrobial chemistry has been used or additional protection against infections
HeiQ, renowned through the sports and outdoors sectors for its innovative range of performance finishes, has developed Viroblock NPJ03, an antiviral and antimicrobial textile treatment which is proven effective against human coronavirus in face mask testing.
HeiQ Viroblock NPJ03 is a unique combination of vesicle and silver technologies designed to inhibit the growth and persistence of bacteria and viruses. The HeiQ vesicle technology targets lipid- enveloped viruses, such as coronavirus, providing rapid virus deactivation, while the HeiQ silver technology inhibits the replication of both bacteria and viruses. Viroblock NPJ03 can be applied to a wide range of textile surfaces including face masks, air filters, medical gowns, curtains, drapes and more.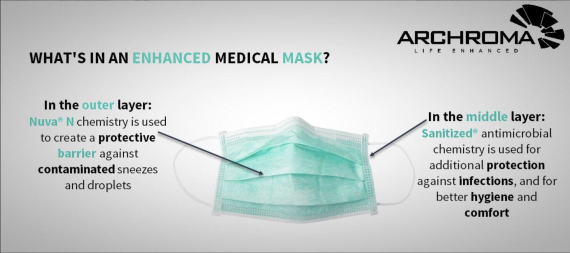 It's not all doom and gloom, one aspect that has been heartening to see is the camaraderie that has emerged from all industries, from manufacturing PPE to donating money for research into COVID:19, to volunteers helping the vulnerable in their neighborhoods. Disasters and crises bring the best out of most of us.
The companies and brands that have put their capitalist values to one side, are the ones who will be remembered by consumers for their collaborative spirit and connection with humanity. Keep safe and let's weather this storm together.