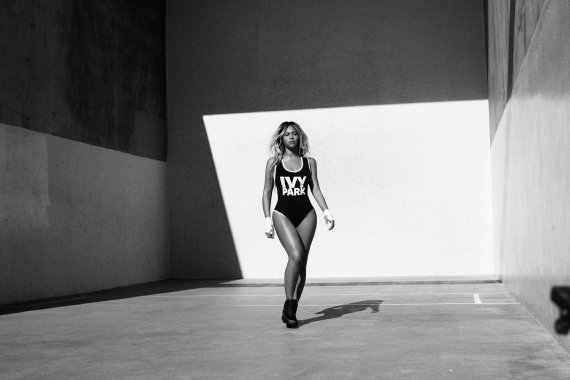 The word athleisure is made up of the terms "athletics" and "leisure." Combined, it means a type of clothing that was developed for sports but is worn in everyday life or free time. In brief, athleisure is: sportswear for non-athletic activities. This trend has its origin in the USA. There, a new market for design-oriented active wear for women developed with the yoga boom of the 90s. This young, female target group was not about athletic performance in the traditional sense. Or about losing a few pounds to fit into a certain dress. Fitness extended through their entire day, through their entire life.
Yoga pants take over fashion
Athletic clothes were then soon not only worn in the studio, but everywhere. Leggings, the dark reminder from the 80s that many people deemed the greatest fashion sin of the modern era, suddenly conquered a new space in fashion heaven as yoga pants. Their secret: they were comfortable, practical, and easy to match. They fit in the active lifestyle of their wearers, who no longer wanted to decide between functional active wear and their everyday clothes. Highly functional materials were used in yoga collections, but the technical equipment was never the end in itself like with most traditional sports brands of the time. All that counted were design and comfort, which of course could not be achieved without function.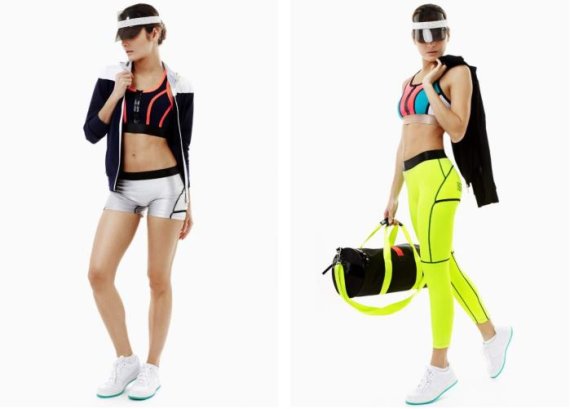 Athleisure is a lifestyle
Brands like Lululemon (Read about what the company has planned for its future here) from Canada recognized the potential of athleisure early on, and owe the trend their meteoric ascendency. Founded in 1998, the company from Vancouver never ran any expensive marketing campaigns, and yet it still generated sales of 2.1 billion dollars in 2015 – with double-digit growth rates year after year. By now, it has over 360 stores worldwide.

"Casual and athleisure have taken on a life of their own," is how Marshal Cohen, Chief Industry Analyst of American market research company The NPD Group, explained the phenomenon. "It's no longer just a trend – it's become a lifestyle, one that's too comfortable for consumers of all ages to give up in the forseeable future." While increases in turnover climbed for sports fashion suppliers, the fashion market stagnated. Brands like Levis had to realize that their female customers preferred to buy leggings over a new pair of jeans.
Sports collections becoming sales drivers
The success of athleisure threw the entire fashion and sports industries into turmoil: more and more brands emerged that wanted even one piece of the unexpectedly large pie. In addition to major sports brands like Nike, Adidas (with Stella McCartney), and Under Armour, fashion suppliers like Gap, H&M, Zara, Desigual, and Only also jumped on the bandwagon and developed their own sports collections. 

The most recent example is the sports collection Ivy Park, launched by Topshop together with Beyoncé in April. But above all it was the small, design-oriented brands and shops who have breathed lots of new life into the sports industry. Labels like Outdoor Voices, Alala, Under the same sun, Lole, Aday, The Upside, and Fabletics, which was co-founded by actress Kate Hudson, offer highly functional collections that don't advertise with struggle and sweat, but rather with fashionable colors and prints, lovely details and completely new silhouettes.

Specialized online retailers like Carbon38.com and Bandier.com arose, while fashion retailers incorporated sports as a category into their product lines. A new luxury category established itself that, until then, had only really existed in skiing: "athluxe." Brands like Lucas Hugh, Monreal London, and Ultracor can even charge 400 euros for their leggings or tops.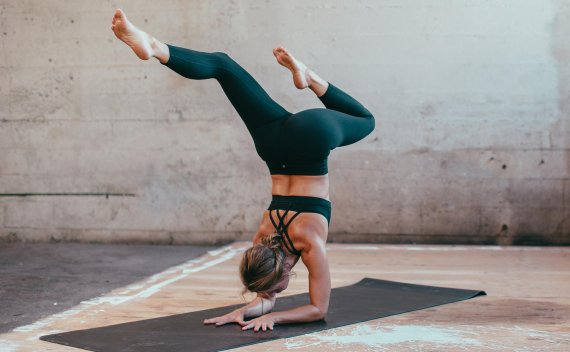 Nothing works without comfort
Since then, athleisure doesn't just limit itself to yoga collections or the female target group. Sports like running, tennis, and outdoor have long since further developed the athleisure trend to a cross-sport phenomenon. The theme has found lots of popularity with men as well; they're believed to be the new growth engine. According to Lululemon's plan, a billion dollars in yearly sales could be made with them alone by 2020.
But athleisure has made much more than that. Comfort has become the topmost commandment in fashion, which has boosted sales of functional fibers. Today stretch materials are ubiquitous, from jeans to suits. Even soft jerseys are no longer taboo for sports coats and business pants. Denim suppliers are outdoing themselves in developing soft, smooth fabrics that look deceptively similar to jeans and fit as comfortably as sweat pants. Companies are loosening their dresscodes on Casual Friday; staff may now come to work in sports clothes, as well.
The term athleisure is blurring
However, the effusive use of the term athleisure has also led to some wanting to once again distance themselves from it. Lululemon, for example. "Athleisure is a term that we don't use at Lululemon," says Jill Batie of Lululemon. Instead, she wants the brand to be seen as a "design-oriented sports brand." The unchecked advance of sports fashion into daily life has blurred the lines between those who wear the athletic look because they're athletic, and the others who are just following a fashion trend. While athleisure was formerly distinguishable as the dresscode of an athletically active woman, this clear statement has gradually gotten lost in the increasing number of copycats and fashion victims.