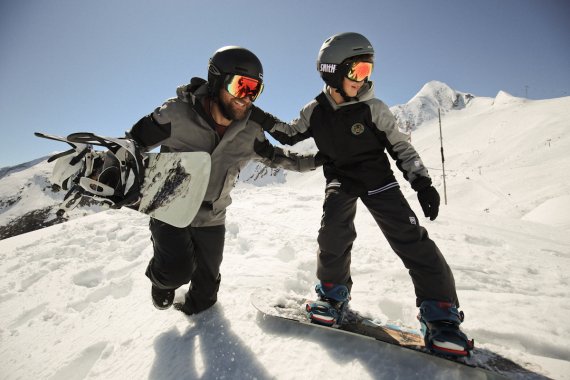 In principle, there's cause for celebration in the action sports scene: Skateboarding, surfing, and sport climbing will be part of the program at the 2020 Olympic Games in Tokyo for the first time. This will most definitely give the industry a decent push, because the numbers in many places aren't exactly rosy.
With GoPro , for example, analysts expect this year to show a decline in sales by 17.6 percent, to 1.34 billion USD – with an expected net loss of 95 cents per share. Analysts are expecting figures in the red at GoPro for 2017, as well. To counter, a new global partnership with energy drink manufacturer Red Bull was agreed upon. GoPro will thus become the exclusive camera and content provider for Red Bull. In return, Red Bull will receive one percent of GoPro shares.
Extreme sports industry: back in the hearts of customers
The scene's character is based on cooperation and new ideas. ISPO is supporting this with a new hall concept for the next leading globally leading trade fair in the sporting goods industry, ISPO Munich, from February 5-8, 2017. "Back to the roots" and back in the hearts of customers is the slogan for the industry. ISPO Exhibition Group Director Markus Hefter speaks of a "return," entirely according to the motto of "less is more."
The causes of the problems and the decline in sales are many-faceted: winters with little snow and climate change are niggling at action sports in the winter months. For many families with children – for whom there are always far too few offerings – operators' lift ticket prices are simply unpayable. In general, many companies in the industry have lost focus of the customer, and are holding on to long since obsolete sales models. 
"Manufacturers and retail have to once again be much more responsive to customers and their – in some cases very individual – wishes. It's no longer enough to display the product in stores or online and cash in on interest. Consultation is once again heavily in the foreground, likewise to creating a suitable environment, be it in the shop on with the online presence," says Tommy Delago, co-founder of Nitro Snowboards.
Shopping has to become an experience – and the customer often wants to buy products precisely when the need arises. That winter products like down jackets continue to be offered as early as late summer is counterproductive. In addition, the right approach once again has to be found not just for the freaks, but also for totally normal people.
New ideas, new markets – responding to customer wishes and the focus on children
"I don't think that we're entitled to confuse the consumer with 1,000 different products. I don't believe that people will grasp that. And when things become too complicated, the customer will leave again – that isn't just how it is in our industry. So let's make the message more simple together," says Martino Fumagalli, CEO of Union Bindings in Italy.
In general, the industry would have to agree on common goals and look forward with optimism: "The action trend has often come and gone again in the past 40 years. All of these negative reports only make the situation more negative. So let's begin being positive."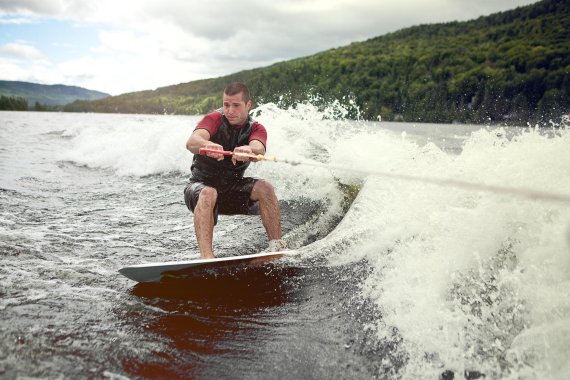 That alone certainly won't be enough to lead the action sports industry back into the range of growth. It requires new crossover products, new trends, and new ideas. Children, for example, as customers of the future and influencers of their wealthy parents, still get much too little focus – this needs many more events like the Cable Session contest.
There also still isn't enough suitable new business models for the trend of action sports products going more and more in the direction of leasing/lending. 
"Action sports are equated with extreme sports"
"The accessibility and the image of action sports have to be improved again," says Tommy Delago. "Action sports like skateboarding or snowboarding are often equated in the public eye with extreme sports like wingsuit flying or base jumping."
He adds, "The new carving movement in snowboarding or series like 'Das Surfcamp' on KiKa, a show about teenagers attending surf camp in the south of France, definitely have a positive effect on public perception. This positive trend has to be supported and promoted again, by the industry and by retail."