Incorporating nature as a resource for well-being and everyday life has great potential to strengthen the well-being of an entire community. Silkeborg, a medium-sized Danish provincial city, has followed exactly this path and has worked for five years to develop the municipality as Denmark's outdoor capital. The strong basis for this development is a unique 360-degree model that involves all relevant stakeholders and creates a strong foundation for shared value creation with a focus on well-being and growth
The Silkeborg model is ambitious! It is about including nature in every aspect of life and at every level, both in the municipality's services and in clubs, businesses, daycare centers, nursing homes, schools and rehabilitation facilities. All levels, facilities, associations and initiatives aim to improve the physical, mental and social well-being of the citizens* in the municipality of Silkeborg.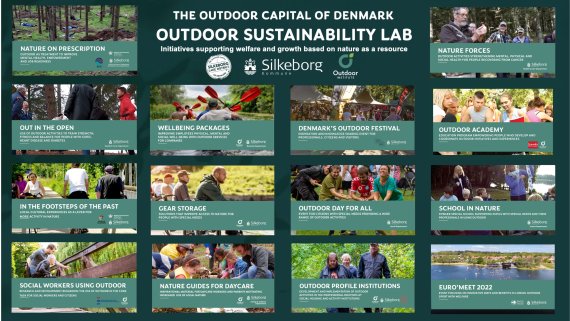 In Silkeborg, the Outdoor Institute has mapped more than 175 initiatives that involve outdoor activities. A selection of some interesting initiatives can be found on the website described.
Each initiative is a unique example of how using nature as a resource can help strengthen mental, physical and social health: for example, with nature on prescription, school in nature, keeping equipment. The aim is to raise awareness of the balanced use and protection of nature.
In 2017, a master plan for the Outdoor Capital of Denmark was developed. In this context, the Outdoor Institute was established as a center for the development and exchange of knowledge on how to strengthen prosperity and growth through the use of outdoor. In addition says Helle Gade, Mayor of Silkeborg Municipality: "The Outdoor Institute has a very special role in developing an Outdoor Living Lab that connects practice with research and where the municipality makes itself available for national and international outdoor research in relevant areas in cooperation with the Outdoor Institute."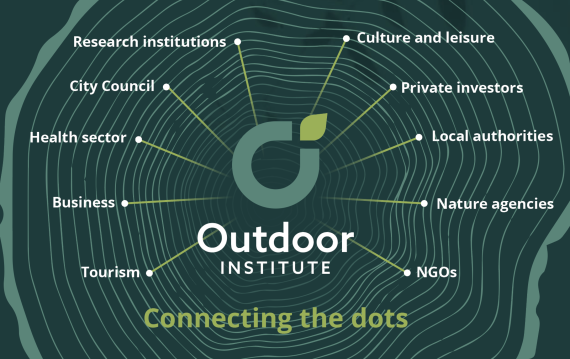 Mark Held, non-executive chairman of the European Outdoor Group, finds it "exciting to follow the development of the Outdoor Capital of Denmark in Silkeborg. Their work to connect the many relevant stakeholders into a common agenda that empowers an entire society through the use of nature is unique and a unique opportunity to show how we can solve some of society's most important challenges."
The Outdoor Institute's strategy states that the institute has the following goals: First, to support the development of Denmark's Outdoor Capital through coordination and knowledge exchange between relevant actors* across sectors and levels, as well as through external communication and branding. On the other hand, this includes supporting Silkeborg Municipality in incorporating and implementing outdoor as an important element in solving welfare tasks, for example by contributing to fundraising, development and implementation of development projects, evaluation, communication and knowledge exchange.
Sounds exciting? Then visit the outdoor capital of Denmark at the Future Lab of ISPO Munich 2022. If you can't be there, follow the Outdoor Institute on Instagram and LinkedIn.