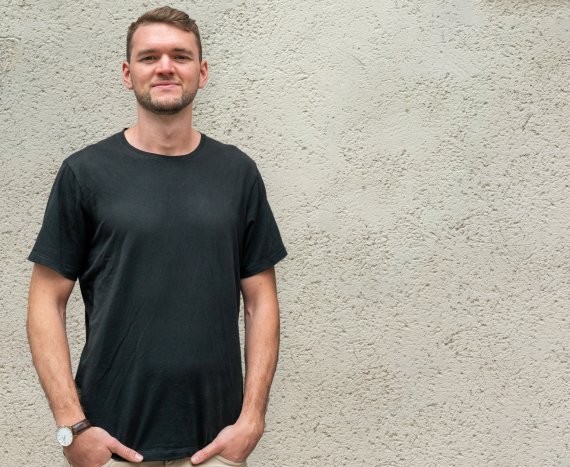 My name is Christian Connolly. I have been CEO of Twiceme Technology since 2019. With our smart technology twICEme we make sports and outdoor equipment smart. Our innovative technology that is implemented in accessories like helmets, goggles or jackets can provide safety info like medical data, coordinates or phone numbers to loved ones.
With twICEme we close the safety loop in sports equipment: helmet systems like MIPS or Koroyd protect your head in case of impact. Locating systems like RECCO help rescuers find you, and twICEme ensures that companions, rescuers and medical personnel get exactly the information they need in an emergency.
For that, we provide safer adventures with seamless access to vital info without compromising on personal integrity. With our globally trademarked symbol on twICEme enhanced equipment, rescue professionals and end-users know immediately that this information is just a tap away. With our simple integration, we make it easy for equipment producers to upgrade their equipment with twICEme.
In general, we talk about situations where you are exposed to higher-than-normal risk like action sports or extreme working situations. That's where twICEme needs to be. We are dominant in helmets, but we are branching out. We have just released smart ski goggles together with Julbo, and have a popular jacket on the market with POC. There's lots of exciting stuff happening right now. We can see a broad appeal within action sports and recreational sports and we are soon to be launching in the moto segment.
One thing is clear - the future is smart. I never go skiing without my smart helmet. Even though three years ago, I did not personally interact with a lot of smart objects. But if we fast forward to today, I tap my phone many times a day for several different types of applications. On a normal day I'm paying my bus pass with my phone. I buy my coffee on the way to work with my phone, I open the door with my phone. Who would have thought years ago, that one day, doors would be smart?
When Apple Pay came to my bank, I was a bit skeptical at first, even though I work in the industry of smart objects. But then I tried it and since then I'm hooked. I would never go back to a plastic card. Apple and Samsung Pay are growing by more than 30 percent a year and that is already from a large base. It is insane how fast these things become indispensable to us once we started using them.
There are more and more things becoming smart and sometimes even in the industry there is the question asked: When is it going to stop? I think, the answer is: Never. When you asked people a couple of years ago if they wanted a smart watch, they just laughed at you and said, "Of course not! I just need the time."
If you start thinking about objects in our daily life, the question is basically; Can the purpose of this object be augmented through digital technologies? Can we solve problems related to that item with it? If so, the answer is obvious - it should be smart.
This is especially true for rescue operations in the mountains, outdoors or on construction sites - the common problem is lack of information, which leads to longer lead times in rescue operations. There are two ways to approach this.
One is to make rescue organizations more efficient in data transfer. This is difficult, because around the world we work with legacy systems, that are set up like isolated silos. In the United States rescue is handled by Counties. In Sweden it is the same thing. If I go from Stockholm to another Swedish region, there is no communication between these regions.
Another challenge are the laws in the US and the EU concerning personal data to penalize private data leakage. This makes it hard to collect and transfer data on local, regional, and national level. We are quite far when it comes to digitalization in general, but it still hasn't reached the rescue and health care area enough. To change this, it will take decades.
That's where twICEme comes in. twICEme is easy to implement into existing rescue work practices. It is a plug-and-play solution that works today. In addition, at twICEme we protect personal data by offering local storage. We never collect any personal data - which has become a bit of a signature for us.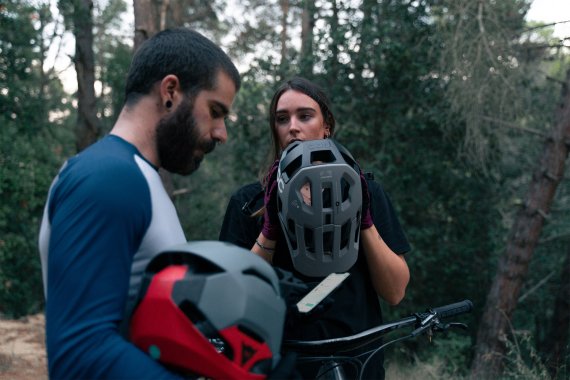 Even though twICEme can help saving lives on the mountain, it is hard to get access to exact statistics about it, since by design we don't collect any user data today. Everything is about keeping the control in the hand of the end users. What we do get is feedback from rescuers. We received good reactions from hundreds of rescue teams across the world and we expect more feedback coming in in the future when twICEme products are used in a life setting. For example, rescue teams in French ski resorts like Val-d'Isère are keeping an eye out for twICEme.
We work hard to keep close contact with the industry, the rescue community and end consumers. The ISPO Collaborators Club project is one of the initiatives we do, and it has been a good collaboration so far. We just released a new version of the app, and the beta testers are helping us with the evaluation of the new features. It is good to get the direct feedback from the customer base. According to the feedback we get, customers in sports who use twICEme feel more prepared and safer having their information available.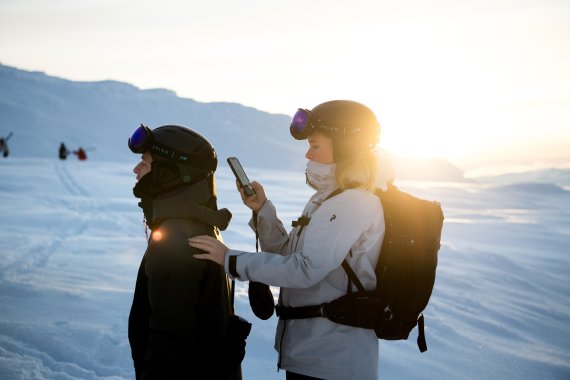 This is also shown in two skiing trends I see: The first one is safety and awareness. A couple of years ago, people weren't even wearing safety equipment. They were just skiing in their beanies or riding their bike without a helmet. To wear safety equipment is the first step to safety awareness. I would never go skiing without my helmet. And I would personally never go without a smart helmet today. That shows the next step in the evolution of safety awareness. We are always looking for new ways to get safer. Also, we see that Covid was a big wakeup call. People became even more aware of their safety and the safety of their loved ones. We are also seeing it in the increased willingness to pay to get the best helmets.
The second big trend is the digital nativeness of this generation. Ten years ago, I had no smart interactions, now it is maybe ten to twenty a day, soon it will be hundreds. These two trends are developing rapidly. The companies that we work with have seen this and were looking for ways to meet these challenges. That is where twICEme is the simple solution that creates a lot of value. That is why I believe we managed to get these world leading companies on board of the journey. They see the increasing need for safety and that the future will be smart.
Where we are today, accidents do happen - it's inevitable. That's why, with our technology, we provide first responders with relevant info to reduce lead times in rescue situations. The general end-user has evolved from rather unconcerned about safety, to now actively seeking out equipment that makes them safer. Much suggests that action sports are becoming more and more accessible to the average athlete, while the equipment being used is becoming more and more advanced.  Several of our ambassadors who work with mountain safety on a daily basis testify that this combination together with people's risk seeking behavior today contributes to an increased likelihood of accidents.
According to many people in the world of sport, what needs to be done is to change the norm on risk and safety behavior. Here, I believe, lies the very core of twICEme's mission in a sense; prevention of accidents. The ultimate goal for us is that in 2050, twICEme, in its original form, a technology for accessible safety info, is no longer needed. If I may make a bold statement, I would say that the rescue mission in 2050 no longer exists.
By 2050, we will be able to know exactly, what the conditions are, if there is an avalanche on the slope or from which direction a person is getting closer with which speed. Through continuous work, we should have created a standard of smart safety in action sports and thereby eliminated the rescue mission by then. This might sound like a dream but this is the ultimate end goal for us.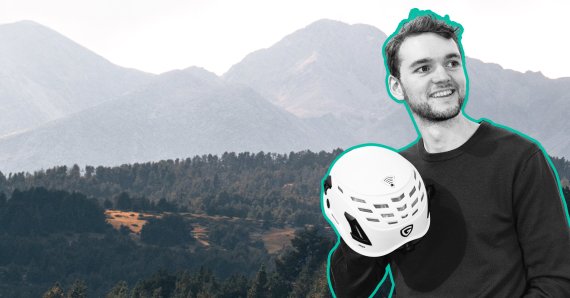 "Knowing that the mountains are as a wonderful source of pleasure as an hostile environment, Julbo is commited in bringing more safety when enjoying outdoor activities , being through a clearer perception of the surrounding terrain, a fog-free vision or sturdy and comfortable frames. It felts natural to work on how to help the riders even when the worse is happening. Enabling a quicker, easier and more efficient action of the first responder definetely seems definetely a great way to improve the safety of the skiers and snowboarders.
The fact that twICEme solution is based on really user-friendly app and process in uploading and accessing relevant and detailed health data makes it really easy to set up and that is a real added value of a smart equipment. The reliability of the communication technologies chosen (Near-Field communication, no battery or network connection required, non-temperature sensitive, light and easy to integrate chip) is also important as it fits perfectly the requirements of any snow gear.
Coopearating with the young and dynamic team of twICEme in setting a new safety standard on the market for the benefit of every skiers and snowboarders is really exciting for Julbo and that's why we are spreading this technology on both our ski helmet and ski goggles."
Nicolas Defude, Product Manager Julbo