Megatrend sports tech: sport meets high-tech
Whether tracking performance, individualized workouts, sports broadcasting or marketing on a new level - SportsTech has many facets. Technology connects us, helps us improve and track our performance and experience sports more intensively than ever before. We keep you up to date on all trends and developments.
Physical eSports is the training upgrade from the future: The trend brings sport into the virtual world - or the virtual world into sport? Even pros like tennis legend Alexander Zverev are turning to technology to take their performance to a new level. Zverev, for example, uses VR goggles for his neuroathletics training. "I use the goggles every day when I go out on the court. I always have them in my pocket," Zverev said.
But you don't have to be a pro to take your training to a new level with physical eSports: Fitness mirrors take the place of a personal coach and monitor whether exercises are being performed correctly. Augmented reality games pull you so deeply into the virtual world that you don't even notice how you're actually working out. And maybe you'll soon be able to do winter sports this way - without any snow at all.
Brands have also discovered SportsTech for themselves. Anyone who has fallen in love with a new sneaker and then sees the model as a 3D hologram in a futuristic store right in front of them needs a lot of resilience not to strike. Brands like Adidas, Puma and Decathlon are already using the holograms, which are not only eye-catching but also surprisingly resource-efficient.
Also conceivable: Virtual influencers that brands can tailor perfectly to their target group, some of which already look frighteningly real. @janky, for example, has a million followers on Instagram and has already advertised for Red Bull and Supreme. Accompanying your favorite athlete while shopping becomes possible through live shopping on Instagram and other platforms - and has already proven successful for brands in the fashion sector.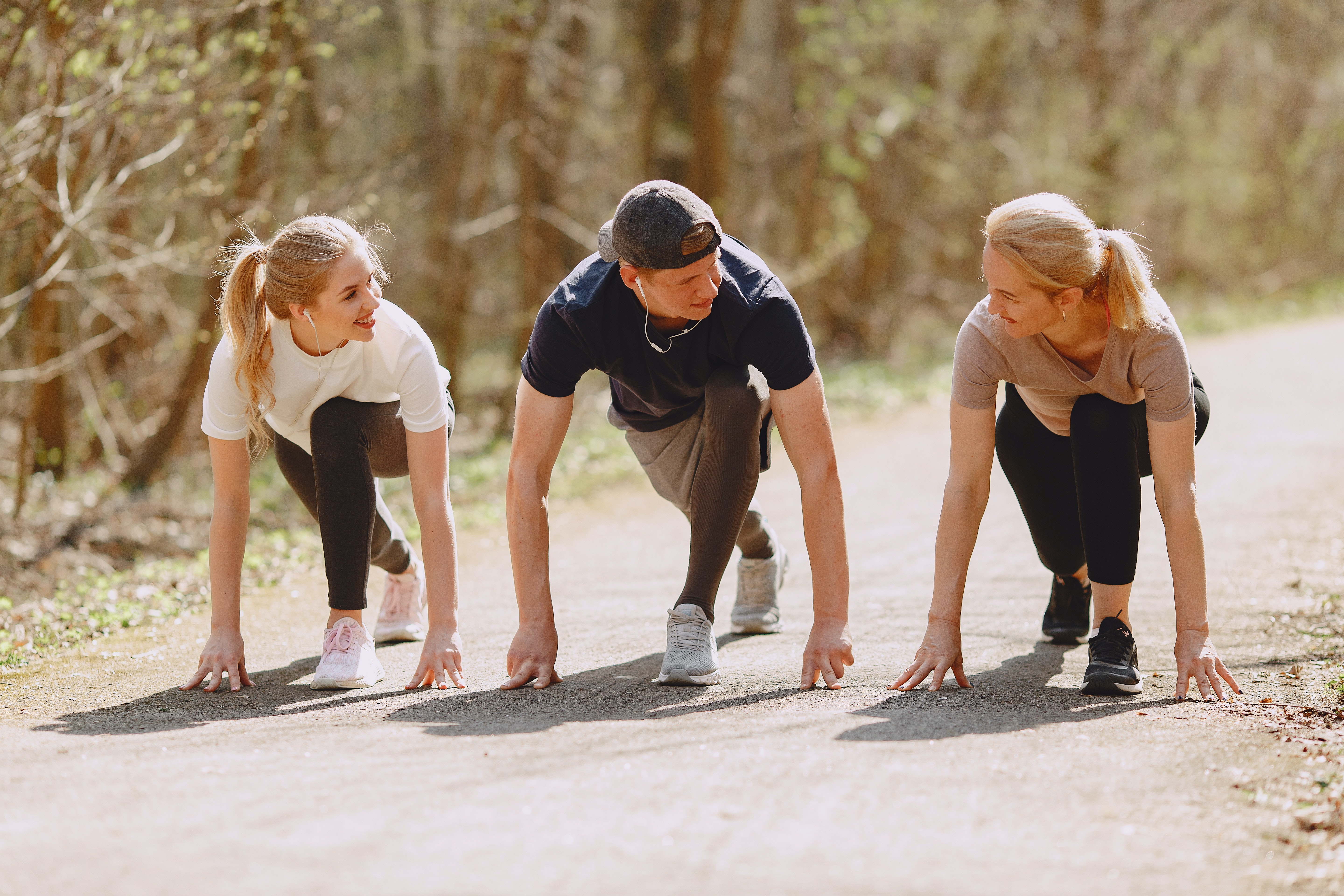 Digital communities like Strava, Freeletics, or Outdooractive boomed during the Corona era and will be with us for quite some time. The appeal? People who track their performance and share it with others are much more motivated to achieve their goals - this is what is known as the Köhler effect, which everyone is familiar with from group sports.
"We've seen a tremendous shift in the importance of movement and sport in people's lives," says Michael Horvath, CEO and co-founder of the tracking app Strava. In May 2022, the company announced a record 100 million registered members. The app is used worldwide to share achievements on Strava itself and also on other social networks. Whether you are an outdoor athlete, a Hyrox athlete, or a trail runner, there is a community for everyone.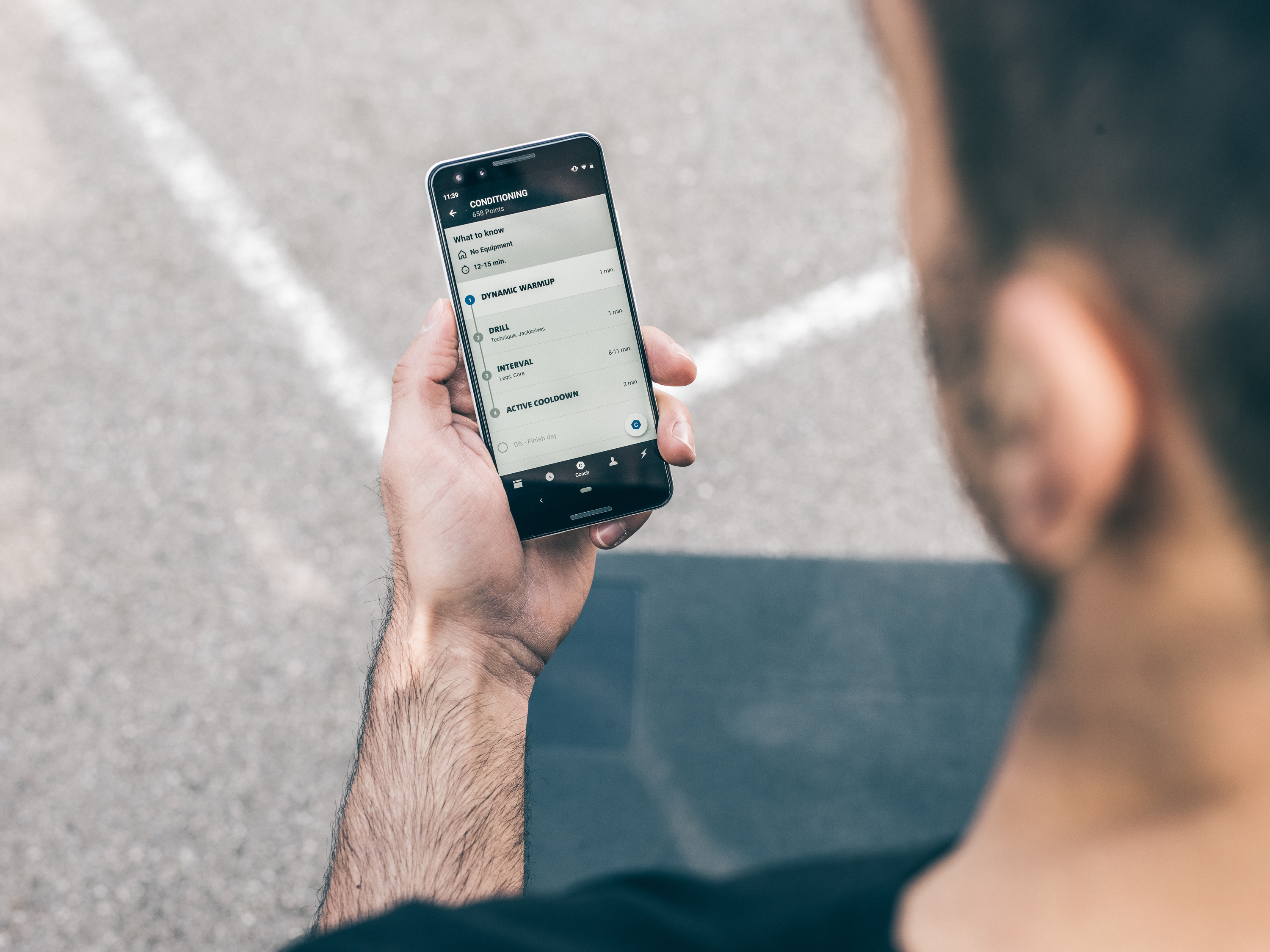 As in many other industries, the sports industry is no longer imaginable without artificial intelligence - most people probably already use an AI application without knowing it. The technology is based on data that is collected by devices such as wearables or smartphones and then analyzed.
The areas of application? Unlimited. Top leagues like the NFL or NBA, for example, already use AI-based analytics programs to evaluate and assess every move made by opponents. Smart programs like Currex's Insole Finder guide users to the perfect sports insole without him or her having to leave the house. Training apps like Freeletics put together individual workouts in seconds. And that's just the beginning.
Being in the stadium when sports history is being made is, of course, an irreplaceable experience. But thanks to completely new recording and data analysis options, organizers, broadcasters and streaming services are also bringing viewers directly to the sidelines from home. Drone footage, 8K cameras, body cams - brands have long recognized the need, and technology is evolving rapidly. They get up close to the stars and, with their depth of field, look like footage from a video game.
Mindfly bodycams, for example, are integrated into clothing and worn by athletes directly on their bodies at chest level. The technology has already been tested at a friendly match between 1. FC Köln and AC Milan and delivered spectacular images - even if there is still room for improvement in terms of comfort.