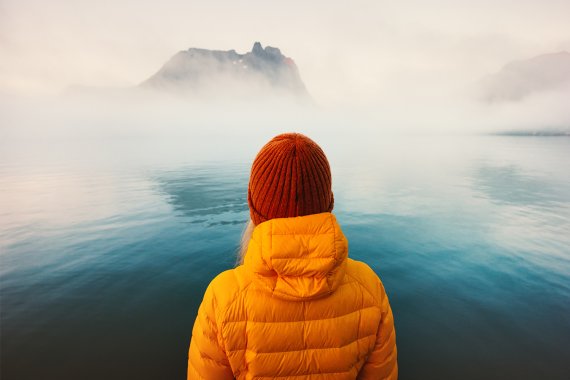 Founded in 1972 and based in Milan, Italy, Thermore is specialized in research, development, production and marketing of high-quality thermal insulation for apparel. For a long time, Thermore focused on rolled products only and then entered the free fiber market in 2018 with the original Ecodown® Fibers line. The industry finally had a free fiber product that offered softness and warmth but with excellent durability. Thermore firmly believes that blow-in fibers represent the future of the insulation market.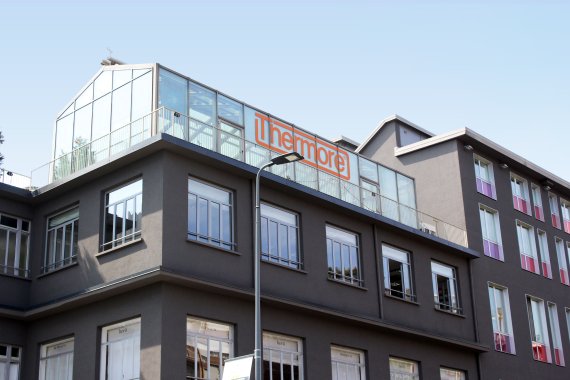 Thermore is the first global insulation company in the world to expand blown-in fibers into a full collection. "With the new technology, we want to fulfill most of designers' needs and even dreams", a Thermore spokesperson explains.
For Fall-Winter 2021/22, Thermore launched the innovative Ecodown® Fibers Light, which deliver an extremely soft, yet ultralight free fiber insulation that is 20% warmer than comparable products. Ecodown® Fibers Light is also highly packable, which makes it ideal for people on the go.
The weight ranges from 60 to 130 grams per square meter according to the baffle size, which ranges from 3 to 10 cm.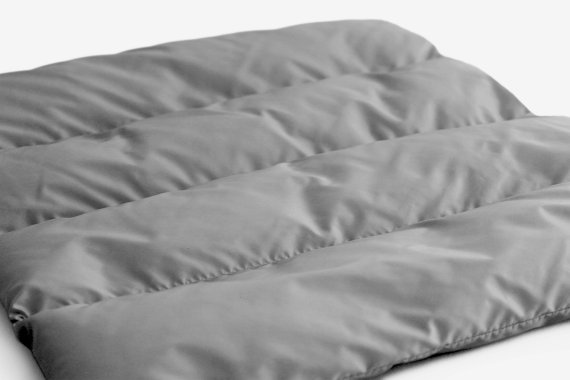 Durability is paramount at Thermore and Ecodown® Fibers have been designed to avoid clumping and cold spots after washing. This superior performance can be achieved thanks to the unique multi-shape structure which avoids fibers crossing together.

Thermore's state of the art technology allows garments keeping highly efficient and long-lasting thermal properties over several washing circles.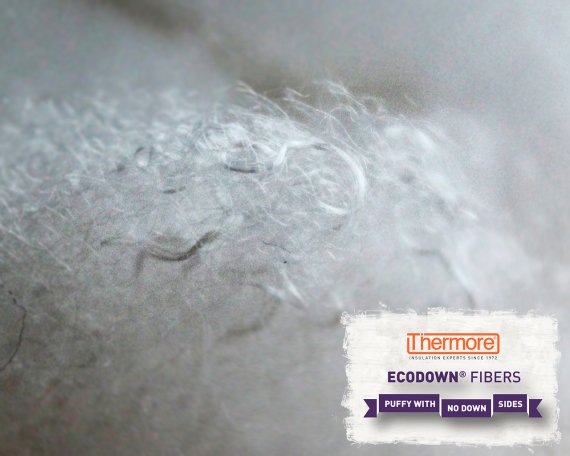 Since the very beginning, all Ecodown® Fibers are made from 100 percent post-consumer recycled PET bottles. This choice in terms of sustainable raw materials allows the reuse of a considerable number of bottles, which would have otherwise ended their useful life as waste in a landfill. Outerwear insulated with Ecodown® Fibers can save up to 10 bottles per garment.
With a fill power of over 600, Thermore Ecodown® Fibers offers a great alternative to real down without any animal suffering.
After launching the first versions of Ecodown® Fibers, of Ecodown® Fibers Loft for puffy jackets and of Ecodown® Fibers Soft with a super silky touch, in 2019 Thermore added color to the mix with Black. 2020 was the right time to bring the free fiber platform to the next level introducing Light and 2.0.
Thermore is now offering a full-force product line with 5 different free fibers items. This new Collection of Ecodown® Fibers products has evolved to meet the specific needs of various markets and offers something for everyone.