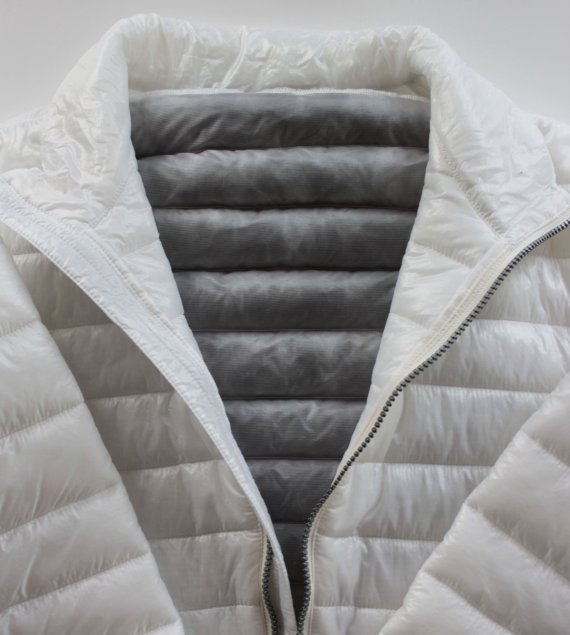 Founded in 1972 and based in Milan, Italy, Thermore is specialized in research, development, production and marketing of high-quality thermal insulation for apparel. For a long time, Thermore focused on rolled products only and then entered the free fiber market in 2018 with the original Ecodown® Fibers line. The industry finally had a free fiber product that offered softness and warmth but with excellent durability. Thermore firmly believes that blow-in fibers represent the future of the insulation market.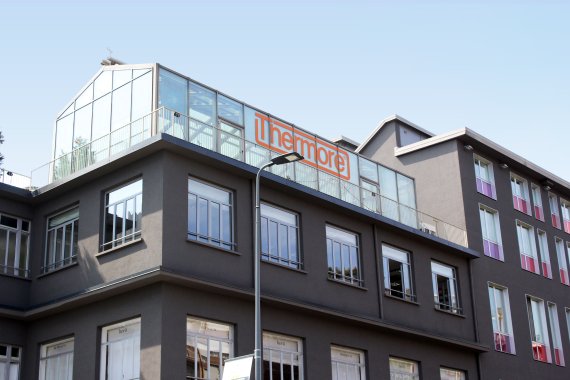 Thermore is the first global insulation company in the world to expand blown-in fibers into a full collection. "With the new technology, we want to fulfill most of designers' needs and even dreams", a Thermore spokesperson explains.
After launching Ecodown® Fibers Loft and Ecodown® Fibers Soft, Thermore has worked hard to develop the best possible free fiber technology. The current Ecodown® Fibers were already very lofty, with a high fill power, durable, recycled and white. "There was only one thing that we could add to this product which would have made all the difference: the way it looks", says a Thermore spokesperson. The new Ecodown® Fibers Black product provides a 3D color effect using light colored fabrics and it changes the hue of any fabric used, thus creating infinite possibilities and colors.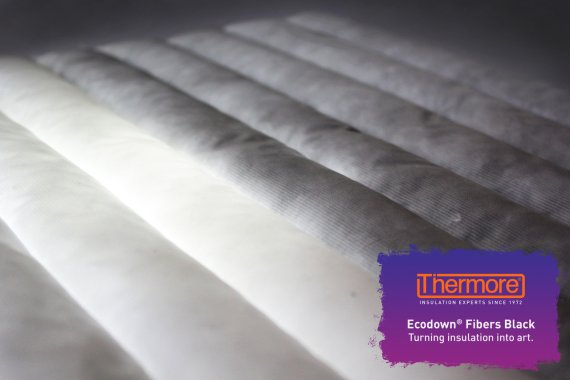 Durability is paramount at Thermore and Ecodown® Fibers have been designed to avoid clumping and cold spots after washing. This superior performance can be achieved thanks to the unique multi-shape structure which avoids fibers crossing together.

Thermore's state of the art technology allows garments keeping highly efficient and long-lasting thermal properties over several washing circles.
Fibers must be blown into garment by using fully automatic machines and of course hand stuff is not allowed. And, in order to guarantee quality of the finished products, Thermore launched the Ecodown® Fibers Factory Audit System with more than 200 vendors in Asia being audited as of today.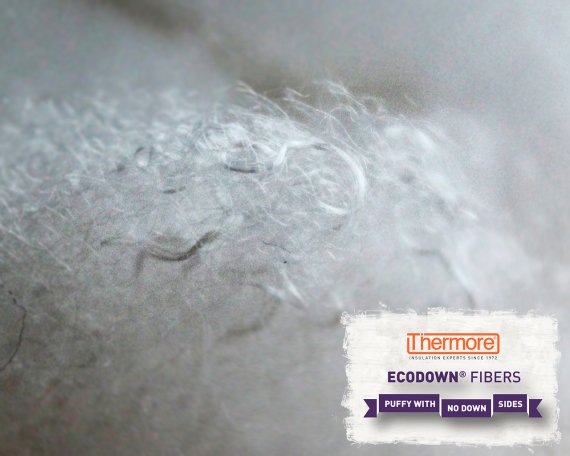 Since the very beginning, all Ecodown® Fibers are made from 100 percent post-consumer recycled PET bottles. This choice in terms of sustainable raw materials allows the reuse of a considerable number of bottles, which would have otherwise ended their useful life as waste in a landfill. Outerwear insulated with Ecodown® Fibers can save up to 10 bottles per garment.
With a fill power of over 600, Thermore Ecodown® Fibers offers a great alternative to real down without any animal suffering.
In 2020, Thermore went one step further and expanded the Ecodown® Fibers product line with the two additional innovations Light and 2.0. Ecodown® Fibers Light deliver an extremely soft, yet ultralight free fiber insulation, while Ecodown® Fibers 2.0. achieve unprecedented bulking power without clumping.
Thermore is now offering a full-force product line with 5 different free fibers items. This new Collection of Ecodown® Fibers products has evolved to meet the specific needs of various markets and offers something for everyone.