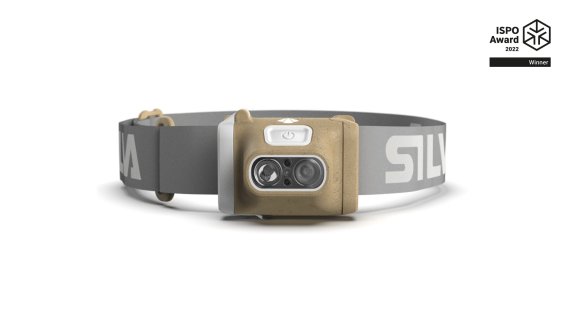 What could be special about such a headlamp? It lights up. What else should you expect from a headlamp? However, the situation is a little different with Silva's Terra Scout. Their radiance affects not only externally, but also internally. It has inner values in the truest sense of the word. How so? The plastics from which Silva's headlamp are made are recycled. The entire lamp unit is made of Revo - an innovative material made of recycled polymers mixed with hemp plant fibers. And this means: up to 90% less CO2 emissions compared to standard plastics.
And that's not all: The Revo material is also durable and light, which is always a great advantage in the outdoor area. Every gram you save on longer expeditions or hikes counts twice. For example, the Terra Scout headlamp with three AAA batteries weighs just 84 g. It can be used with alkaline batteries or rechargeable batteries, which further increases comfort and sustainability.
The Terra Scout is based on an existing Silva model - namely the Scout 3 headlamp. "Our idea and goal was to see if we could make this model more sustainable," explains Madelene Jonsson Öhlin, Head of Sales and Marketing. She emphasizes: "In cooperation with our material supplier Trifilion, we have redesigned and adapted the Scout 3 headlamp so that we can produce it from Revo41-material as intended. We also want to bring sustainability into the headlamp category and also challenge ourselves – embark on a journey into a better future."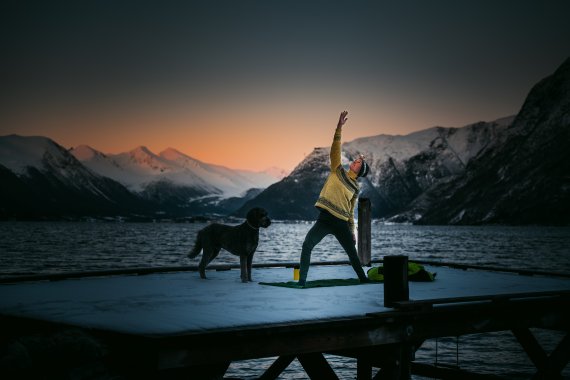 Through the production process, each headlamp has a different appearance, which is caused by the color of natural hemp. A nice side effect that makes every single Terra Scout truly unique. In addition, it is light, durable and made of sustainable materials – a product that meets the needs and demands of our time. This makes the headlamp a good companion – on hikes, dog walks or during a cozy night in the tent.
A quick look back: In 1933, three brothers and a friend founded the then still quite small company Silva together in Sweden. Alvar, Arvid and Björn Kjellström and Gunnar Tillander were enthusiastic orienteers who developed the first liquid filled compass. Two years later, in 1935, the first Silva headlamp was launched. The rest is history and in 2023, Silva celebrates 90 years as premium compass and headlamp brand. Meanwhile, the outdoor experts from Sweden are known far beyond the borders of Scandinavia for their high-quality and technically sophisticated outdoor equipment.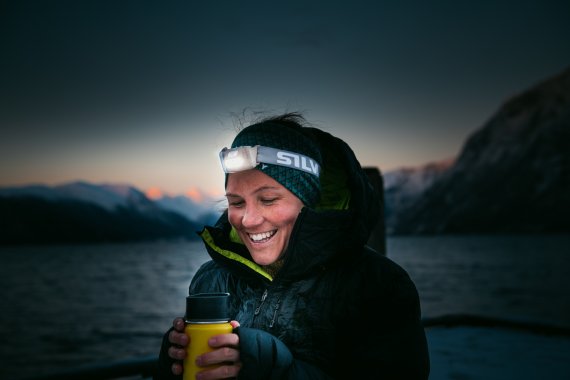 Silva has been following a mission for almost 90 years now. "We help people to enjoy the outdoors even more by making the smartest and most reliable outdoor equipment," says Madelene Jonsson Öhlin. Because there is always more to discover on our planet.
"There are many, but hardly any headlamp that is as uncompromisingly designed for sustainability as Silva's Terra Scout. All plastics used are recycled and on top of that the lamp is extremely light."
Andi Spies, Member of the ISPO Award Jury and Editor at Large ISPO.com
Recycled: All plastics used in this product are recycled

Environmentally friendly Revo material: Recycled polymers mixed with hemp plant fibers, with 90% less CO2 emissions than conventional plastics.

Light weight
Product Specifications:
Compatible with: both the rechargeable Silva Hybrid Battery or 3xAAA batteries
Weight: 84 g including batteries
Price: 39.99 Euro