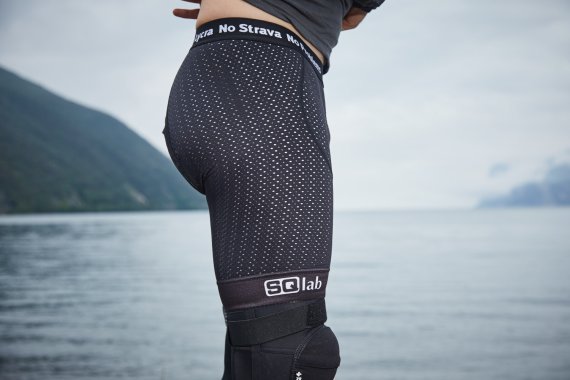 The idea that a soft saddle is more comfortable on MTB tours than a hard one has already been disproved several times. Wherever soft mass shifts, blood circulation can be impaired and numbness can occur.
The same applies to cycling shorts with inserts, which often have far too thick, soft pads not only wind look, but can also be rather counterproductive and pain-producing.
A thin, hard pad, on the other hand, in combination with a good ergonomic saddle, inspires mountain bikers with a feeling of riding on clouds.
But why do manufacturers not use thinner, harder pads, if everything speaks for it?
Tobi Hildt, Managing Director of SQlab, says: "Previous thin and at the same time hard pads do not have the required breathability. Only through our newly developed, patented foam is it possible for us to ensure the required air permeability."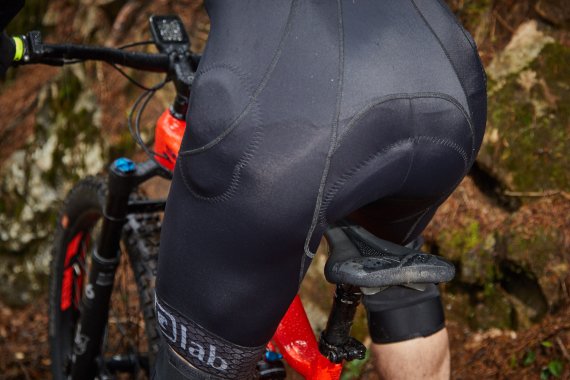 How does this pain in the buttocks, which we are all familiar with, develop in the first place?
"Painful sit bones first get used to the load - this is quite normal. The pain arises here at the periosteum, whereby the pressure is less the problem, but more the shear forces caused by the pedaling motion. The slight but constant movement of the pelvis on the saddle creates painful shear forces on the periosteum. Our new orthopedic gel pad (TPE gel) absorbs lateral medical shear forces."
For those who want to experience the absolute optimum in seating comfort, SQlab offers its own perfectly matched seat cream as a supplement:
SQlab offers three different models:
A strapless model (as underpants) with bold lettering, which makes happy above all bikers and touring cyclists who prefer less hunt for best times and a no-race look.
Two carrier models that have different thin pads. The SQ Short One 11 for ambitious trail riders even has removable protectors at the level of the hip joint.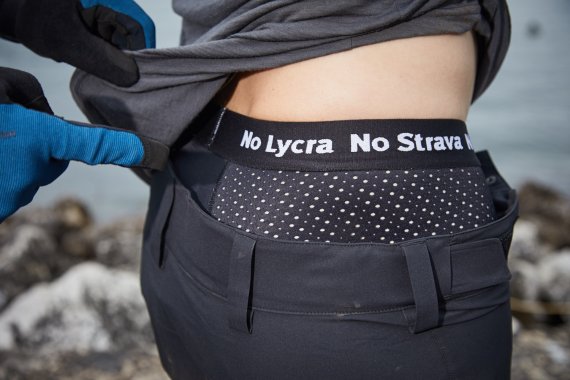 We were able to test two models from the Munich-based ergonomics specialists. Here we always had the feeling of a perfect match at the contact points between saddle and body. Despite all-day stress with many heights and deep meters, under the most adverse conditions over two days, none of us three testers had complaints in the buttocks area. The interaction and function with the new EMTB and Gravity saddle 6 OX Ergowave was equally positive. The retention structures on the saddle prevented slipping away on steep climbs / descents and the proven step design convinced fully.