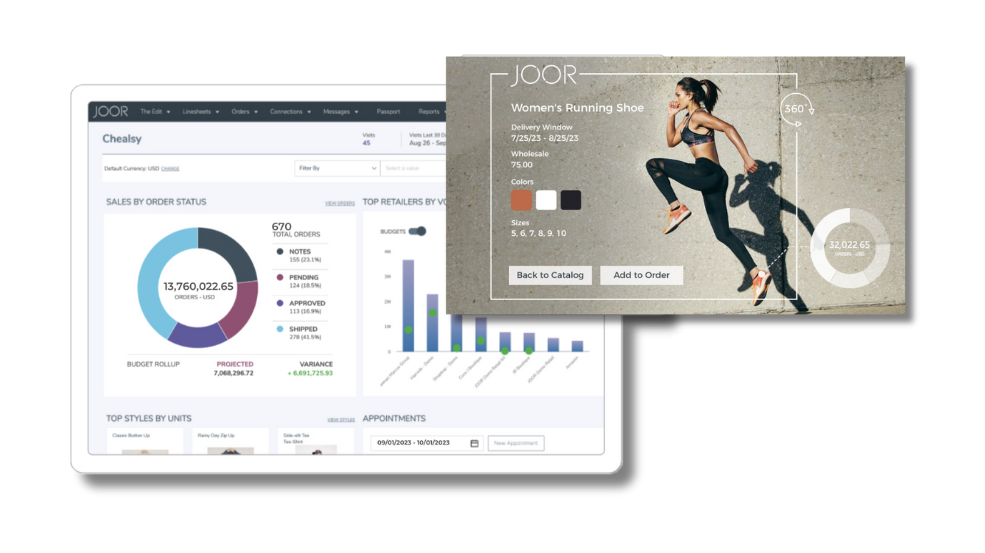 This partnership holds enormous potential. The digital wholesale platform, JOOR, will enter into a long-term partnership with ISPO, benefiting both brands and retailers. The shared objective is to nurture the relationships between brands and retailers that emerge at ISPO Munich. Starting in 2023, JOOR will offer all its services to exhibitors and retailers at ISPO Munich. Additionally, ISPO and JOOR will expand their offerings and tailor the selling experience specifically for ISPO clients in the sports, outdoor, and lifestyle sectors. This strategic partnership will be accompanied by communication efforts from both sides and will be presented in detail during the ISPO Munich trade show. Plans include a physical presentation at a booth and various content on the Future Lab stages during the expo in November.
"In its role as an ecosystem for the sports industry, the ISPO Group seeks strategic partnerships in relevant areas to generate added value for our customers. We thoroughly analyzed the market in the field of digitally extending physical trade shows, and with JOOR, we found someone who will bring significant business value to our community while providing the network, expertise, and necessary technology to align our two platforms even more seamlessly for ISPO customers," expresses Lena Haushofer, Exhibition Director of ISPO Munich and OutDoor by ISPO, about the new global partner. She further adds, "Our primary goal is always to develop relevant products and services for ISPO customers. The partnership with JOOR, in particular, allows our customers to intensify their relationships with retailers after the trade show and simplify the ordering process. They can enter into new retail relationships and generate numerous additional touchpoints with retailers."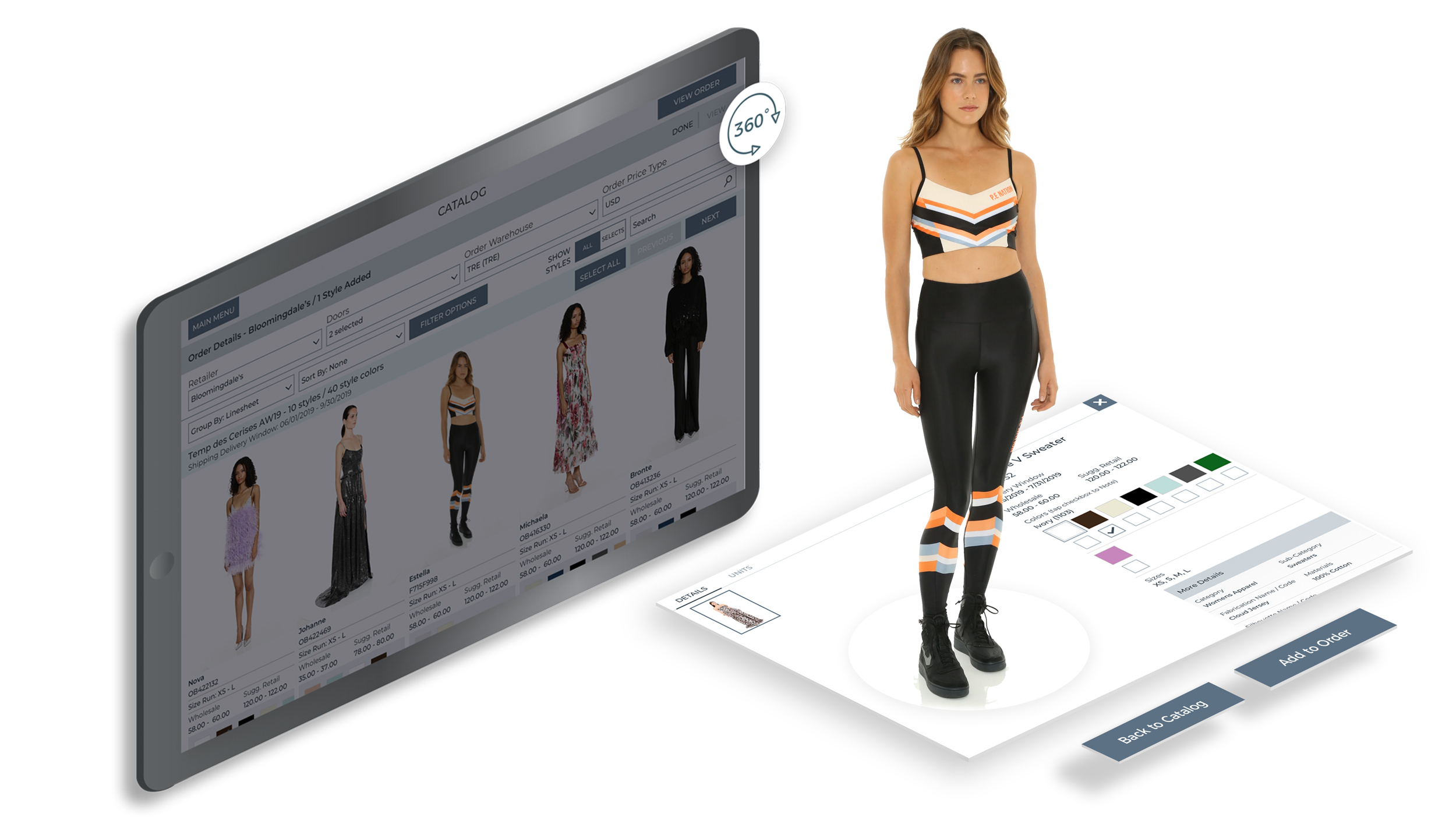 The collaboration between ISPO Munich and JOOR introduces an important new communication channel with numerous benefits. Through the JOOR platform, the sports and outdoor industry can establish direct connections with the fashion and lifestyle retail sector. This channel also seamlessly operates in the opposite direction, providing JOOR customers with information on products, innovations, and trends in the sports and outdoor realm. This new digital 360-degree channel generates additional B2B reach and aligns with the core principles of ISPO as a global innovation and inspiration platform. ISPO Munich aims to offer its customers an additional forward-thinking service through the JOOR platform, providing them with the option to explore digital buying and selling opportunities.
Since its establishment in 2010, JOOR has perfected a hybrid approach to digital wholesale, with an iPad app used to facilitate in-person appointments and a desktop platform to support virtual selling 24/7 from anywhere in the world. What used to be manual ordering processes at trade shows can now be conducted entirely digitally. From presenting the collection, building assortments, and placing orders to complete payment processing services and virtual trade show appearances that extend a brand's reach, JOOR enables all aspects of the wholesale buying and selling process necessary for a comprehensive 360-degree distribution.
The New York-based company's innovative technology appeals to both brands and retailers. The platform's offering is centered on the goal of centralizing and optimizing order management and, consequently, the entire sales process. In short, with JOOR, brands and retailers can buy and sell from anywhere. "We are thrilled to partner with ISPO to bring our industry-leading digital fashion wholesale ecosystem to their esteemed trade fair this fall. With JOOR's advanced hybrid selling experience, we aim to empower participating brands with the tools they need to succeed in today's competitive market", describes Chris Akrimi, CRO at JOOR, emphasizing the partnership's direction.
24/7 Hybrid Selling 
Through the JOOR platform, brands and retailers can grant buyers access to virtual showrooms 24/7, both during and after a personal appointment. Virtual and physical selling experiences are seamlessly integrated through an iPad app. The app facilitates offline or on-the-go order placements.
Brand Differentiation
Optimal user experience: Brands can showcase themselves in beautifully designed, curated showrooms and with dynamic virtual presentation tools, always presenting themselves at their best.
Real-time Analytics
Exciting insights and purchase trends: JOOR provides readily available reports that leverage real-time data to showcase various sales opportunities, saving time and surfacing information to drive business growth.
Improved Cashflow
Shipping acceleration: Orders and payment statuses can be tracked directly on the platform using JOOR's embedded checkout solution, JOOR Pay. Gone are the days of chasing payments. Buyers can use their preferred payment method (including credit cards, bank transfers, PayPal, or net terms), offering retailers high flexibility.
Elevated Ordering Experience 
JOOR's retail platform easily enhances the ordering experience for buyers. Intuitive dashboards and revolutionary tools for improving wholesale purchasing, such as size mapping, bulk product attribution, and required field validation, elevate the entire buying experience to a new level.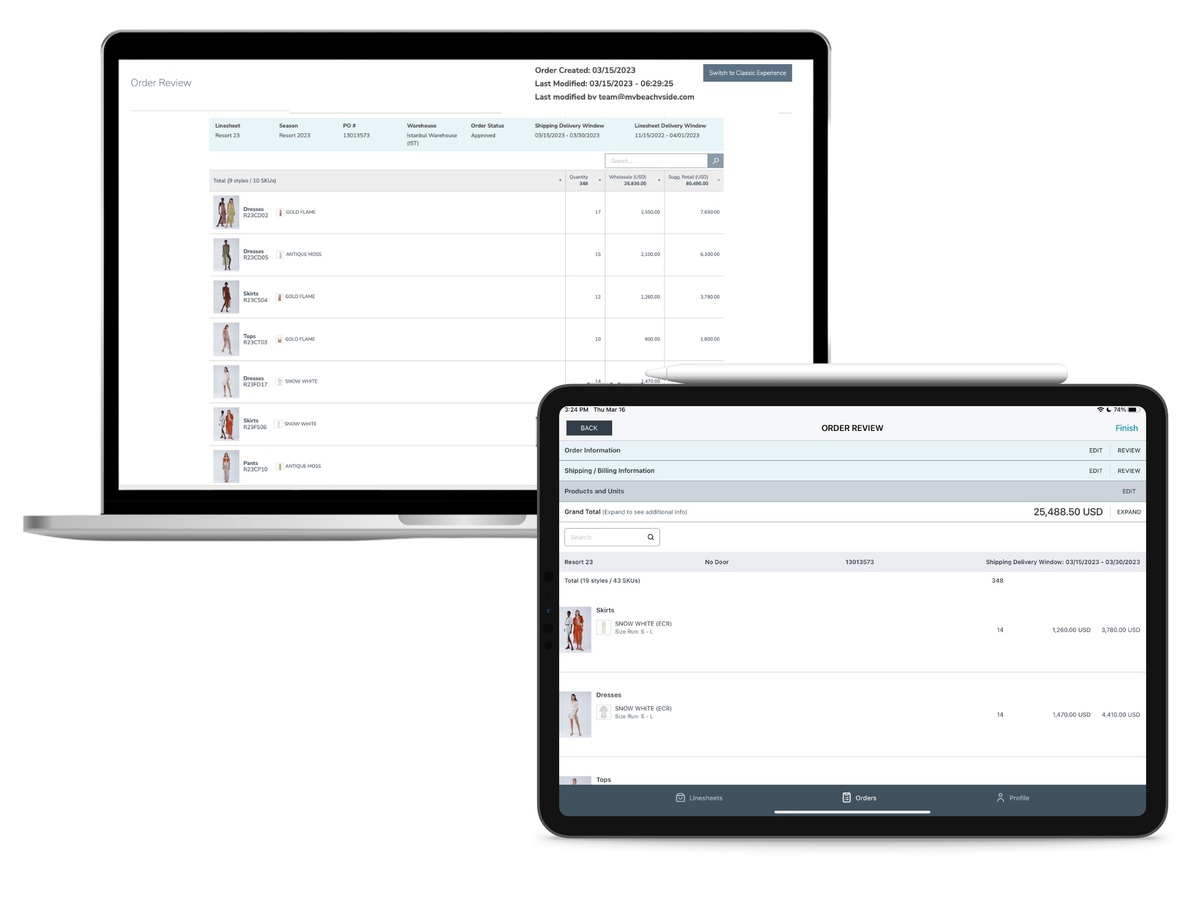 JOOR can substantiate its successes with impressive figures. In addition to renowned clients such as Saint Laurent and Giorgio Armani, more than 14,000 brands and over 600,000 buyers in luxury, fashion, footwear, accessories, sports, home, and bridal industries rely on JOOR's services. The digital platform is currently utilized in 150 countries, with payments accepted in 135 different currencies. In the sports sector, apparel manufacturers like Descente and Umbro are among those leveraging JOOR's services.
"At JOOR, we give brands and retailers in all sectors – from luxury fashion to activewear to sports – the ability to digitize their ordering process, fostering efficient and streamlined wholesale transactions. Through our partnership with ISPO, we are excited to leverage our expertise and bring it to the sports and outdoor industry", explains Chris Akrimi, highlighting the company's expansion in sports and outdoors. The experienced sales professional emphasizes the importance of JOOR's hybrid approach. "As the consumer shopping landscape evolves, it is crucial for brick-and-mortar retail businesses to diversify their distribution channels and embrace digital transformation. We believe that by leveraging platforms like JOOR, brick-and-mortar retail can not only survive but thrive in the digital age." Akrimi stresses that JOOR is committed to providing brands and retailers in the sports and outdoor industry with the technology and resources they need for future success.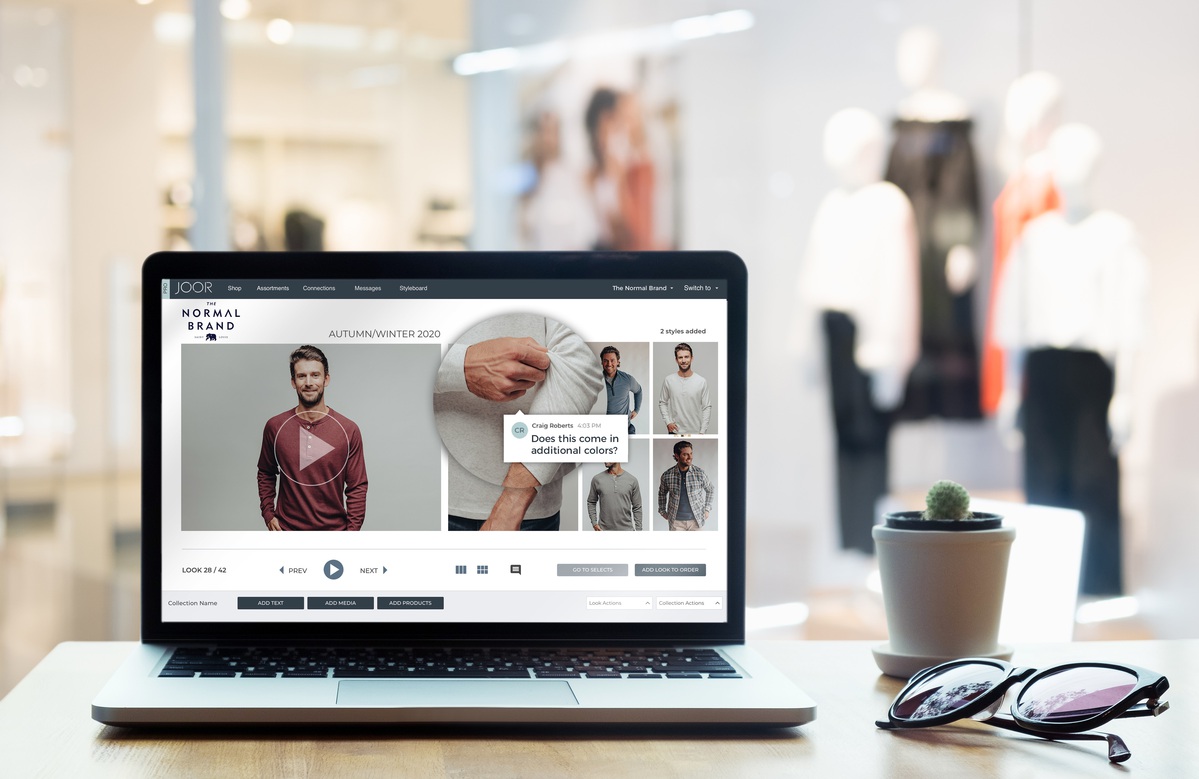 Interested in learning how JOOR can transform your wholesale business?