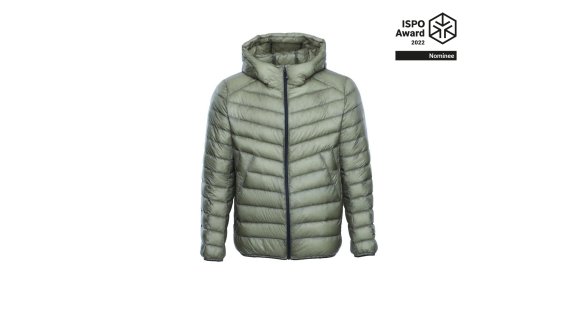 Tanboer is a Chinese down jacket manufacturer that has been producing high-quality jackets for 23 years. The company specializes in processing down feathers into various jacket models for outdoor and urban life. The brand relies on traditional craftsmanship in its production. At the same time, Tanboer works with modern technologies in the clothing industry. In doing so, the company also tries to live up to ethical values. Taking into account these standards, the very light down jacket was made. 
The jacket weighs 187 grams, which is about the weight of an apple. At the same time, the down content is 52 grams for high thermal insulation. Unlike feathers, down has a three-dimensional structure that stores heat particularly well. However, this property is lost as soon as the material gets wet. That's why the Tanboer Superlight Down Jacket uses the waterproof Toray Gram Art 7D Light Weight Fabric (21g/㎡). In addition to functionality, Tanboer focuses on a simple design. The down jacket in subtle colours has no large logos and a lightweight, waterproof YKK zipper. Due to its lightweight and small pack size, it can be stowed in a backpack or a small bag.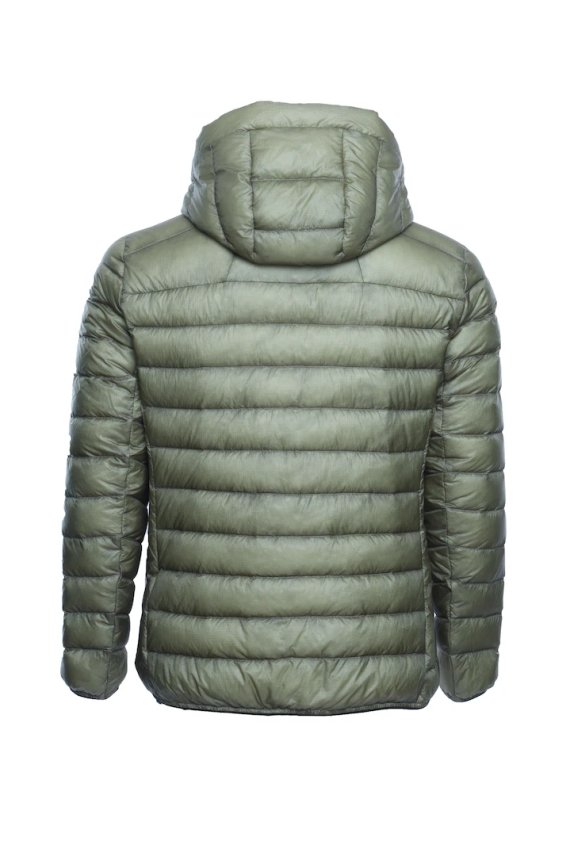 The processing of high-quality materials, which are also measured by ethical values, Tanboer has taken into account in the down jacket. Down feathers are the fine under feathers of geese and ducks, and since it is an animal product, certain standards are important to meet animal welfare. The recycled down used comes from Hungarian producer Hortobagyi and is RDS-certified.
In order to receive Responsible Down Standart certification, many criteria must be considered. These include a 100% use of RDS-certified down and feathers, a ban on plucking live animals, and close tracking of the entire supply chain by an impartial certification body. Recycled white goose down was used, which has a fill power of 800+ cuin. This value indicates that the down filling will easily return to its original shape after compression. 
Apart from the lightweight, water-repellent function and thermal insulation from RDS-certified down, the Superlight Down Jacket has other features as well. The processed materials have solid abrasion resistance, good breathability, chlorine and salt water resistance, and reflective details that come into their own, especially in urban life. 
All in all, Tanboer's Superlight Down Jacket is practical for city life, keeping you warm while being small and light in pack size. In addition, there is a price-performance ratio that can hardly be surpassed with the present quality and diverse functional aspects. The down jacket costs 157 euros, which puts it in the lower segment of similar products in terms of price.
"This down jacket not only impresses with its small pack size and very low weight. The technical properties are also unsurpassed in this price segment."
ISPO Award Jury
light weight

excellent price-performance ratio

environmentally friendly materials
Key data:
Weight: 187g

Features: Waterproof, Toray Gram Art 7D Light Weight Fabric, lightweight YKK zipper with tape

Color: Dark Green

Price: 157- Euro