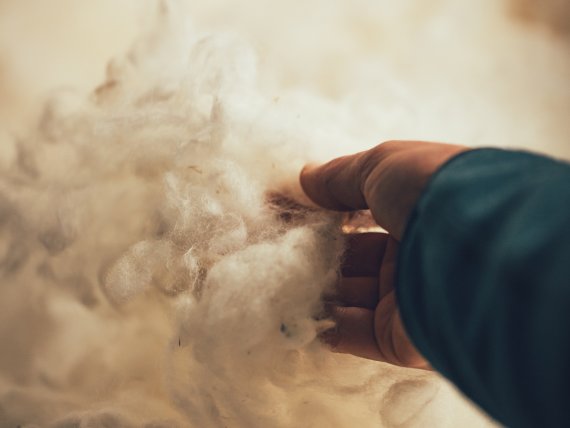 In the mountains, sheepskin provides the animals with the perfect shield against the harsh environment in summer and winter. Wool therefore also offers such excellent thermal properties and is therefore perfect as an insulation material.  The farmers shear their sheep twice a year by hand so it is a naturally renewable raw material. Swisswool is processed as one continuous layer and integrated into the pieces of clothing in such a way that no filling lumps and thus cold bridges are likely to form. At the same time, the wool dries quickly, creating a pleasantly cool feeling even in warm temperatures. The temperature comfort spectrum of Swisswool is thus so broad that it does not feel stuffy even when it is a little warmer.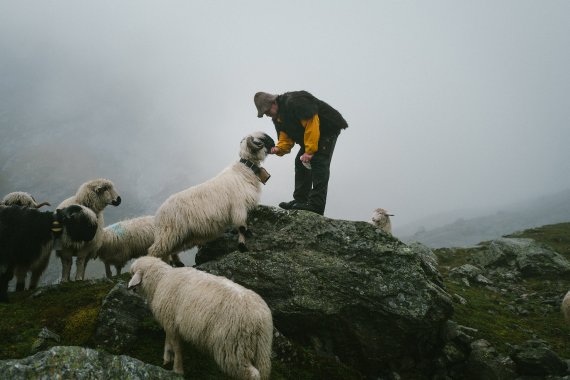 Wool fibers are hydrophilic, which comes with many benefits: the fibers can absorb up to 35% of their weight in moisture without feeling wet or losing warming properties. Its surface remains dry because the moisture migrates into the core. So unlike down or polyester, wool keeps you pleasantly warm even when damp. It also dries quickly, reduces odors plus is easy to care for. So even on tours lasting several days, a garment can simply be hung up, aired out, and worn again the next day.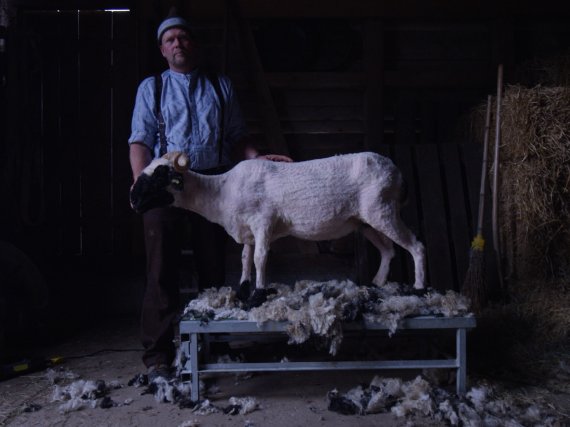 Until a few years ago, small farmers in Switzerland could earn next to nothing from their shearing. But since the wool of Swiss mountain sheep works well as insolation material - with great technical properties for the wearer - the innovative idea for Swisswool was born. Collection points were set up in many Swiss valleys, where the farmers are paid fairly and the wool is processed regionally into various products. This does not only ensure the livelihood of the farmers and fosters the regional economy. It also preserves alpine landscapes in their originality, including their flocks of sheep.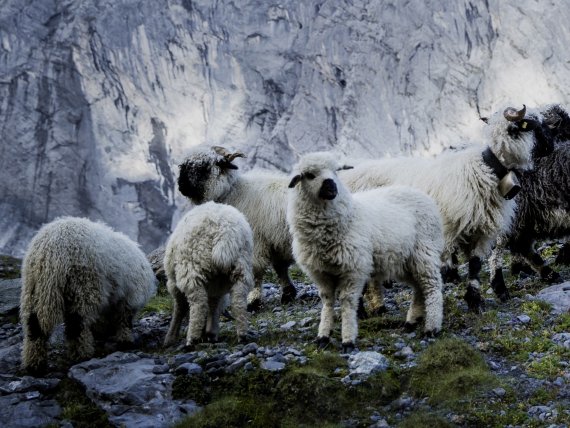 ORTOVOX as a company is pursuing the goal of being climate neutral by 2024. The Swisswool collection already is - also thanks to short transport routes and manufacturing in Europe. After checking the supply chain and making it as efficient as possible to save CO2 and minimize the footprint of the products, the remaining emissions are offset by supporting a Swiss mountain forest project. Online tracking of those measures provides transparency, so all efforts can be followed at www.climate-label.com and entering the IDs: 14685-2009-1001 and 14685-2006-1001.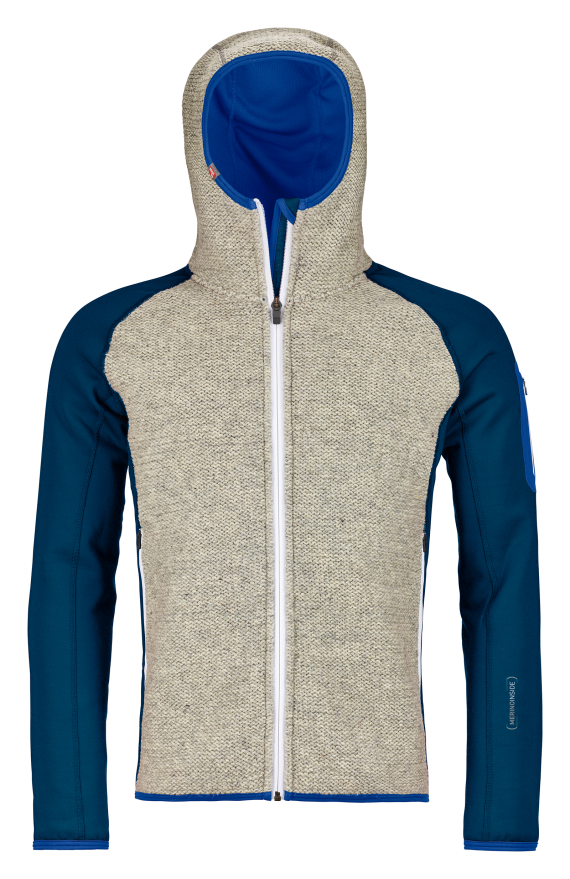 In a processed state Swisswool also really shines. In the ORTOVOX Merino Fleece Plus line, tradition and conviction are palpable. The untreated wool of the Swiss mountain sheep is used here, for example, as insulation in the front of the Classic Knit Hoodie. Here, the knitted inserts are made with Swisswool yarn at Heratex in Styria. Other than that, the hoodie consists of recycled polyester and fine merino wool on the inside. It is made in Europe and retails at €300.
More info and videos about the wool creation process and Swisswool can be found on the ORTOVOX website.