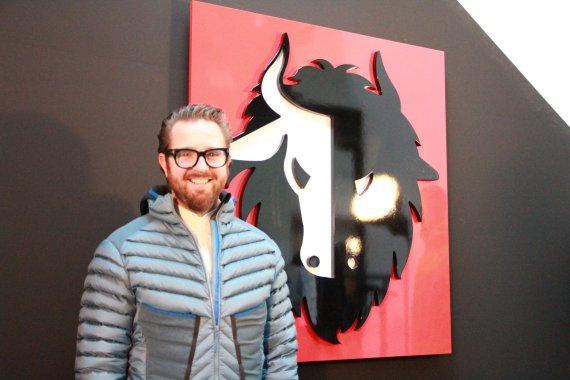 They began to implement their plan for entry into the European market two years ago, and now BLACKYAK are presenting their collection, available at select retailers in the coming fall, at ISPO MUNICH 2016. We had the opportunity to chat to them about their market entry, trading, and innovations for the outdoor market.

Mr. Nortz, this has been in the pipeline for a long time, and is finally going to become a reality at ISPO MUNICH 2016 – BLACKYAK is venturing onto the market in Europe. Has the European outdoor industry been waiting long for the BLACKYAK brand?
Maximilian Nortz: As a basic principle, the industry never waits for new brands. We have to convince the traders, and of course the consumers too, that BLACKYAK clearly offers them some added value.

What does this added value look like?
Our most important advantage is the innovative products that BLACKYAK will bring to the European market, and that, in recent years, have scarcely been seen in the European outdoor industry.
For example, we have developed a coat for expeditions, whose standard weight of around 1.5 kilograms has been reduced to nearly 800 grams, while retaining the same warmth insulation.
Another product is our emergency jacket. It weighs just 51 grams, packs down to the size of your hand, and can save the lives of mountain climbers in emergencies.
"Our collection is flexible"
Are mountain climbers BLACKYAK's main target group in Europe?
We aren't just targeting them. Our collection is very flexible. We aspire to provide professional mountain climbers just as much as those strolling along Hamburg's Alster river with the perfect gear for their activity.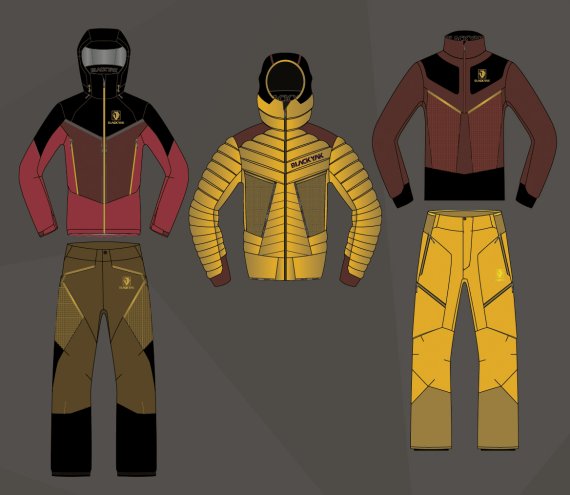 Our products are completely functional, which is necessary when holding out against the most adverse weather conditions, but they can also be used in all other areas of life.
Is the collection that is to be sold in Europe made up of original merchandise from Korea?
No, because the European and Asian markets are far too different. This difference can be seen alone in the colors that are trendy in Korea, as well as in other quite pragmatic factors, like garment arm and leg length. We found this out through a trial run of Korean merchandise, back when we were starting two years ago.
"We wanted to be completely ready to enter the European market"
Therefore, we have combined the acquired technical expertise of BLACKYAK and the quality of commissioned manufacturers like KTC, who exclusively produce for premium brands, and we have also adapted to the needs of Europeans. We wanted to be completely ready to enter the European market.
How did you develop the collection for Europe?
We closely collaborated with the Development Never Stops (DNS) development and design studio in Switzerland, and a whole range of athletes. We gave our prototypes to the athletes, who then really put them to the test.
Although we obviously wanted to know what they liked about our products, we were actually more interested in what they didn't like. We then took these things and worked on them. At the end of the day, an athlete knows far more about what exactly they need, and we tried to orient ourselves towards those needs.
What requests did the athletes make?
A lot of them asked for products to be the lightest weight possible. In the high alpine region, every gram counts. A second request was for long-lasting and robust material. Another was the freedom to move, because athletes need to be able to move freely. Equipment being waterproof, windproof and breathable were the features which were given the highest priority.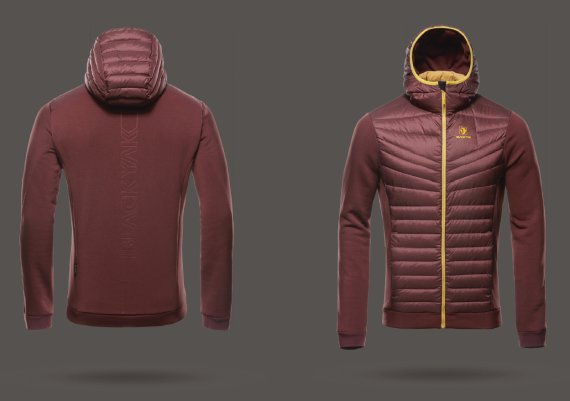 "We will work fairly with our new partners"
What does BLACKYAK's business strategy for Europe look like? How do you want to approach the industry?
We have made the conscious decision to opt for a classic business structure, and to exclusively collaborate with specialized sport and outdoor traders. It is really important for us that we work with our new partners fairly and transparently, without any haggling.
The feeling has so far been very positive, despite unfavorable circumstances such as the lack of snow on the mountains. We are therefore hoping to use ISPO MUNICH 2016 as an opportunity to meet lots of new partners.
I am very much looking forward to our visitors to stand 312 in exhibition hall B1.