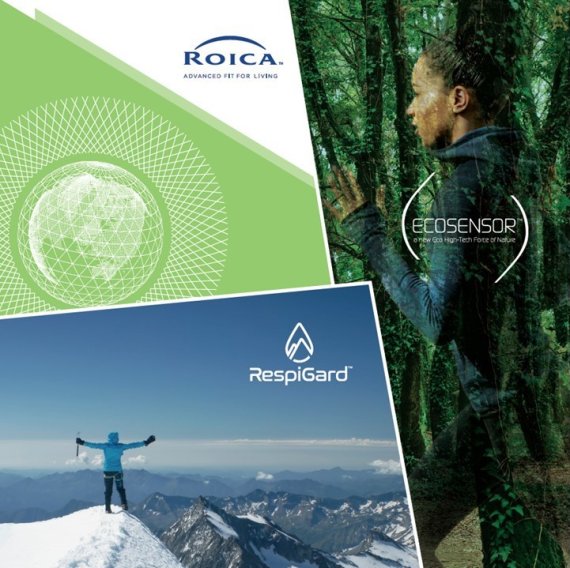 To mark its anniversary, Asahi Kasei is presenting its premium stretch fiber ROICA™ with an interactive booth at ISPO Munich. From the finished sports garment to the fabric and back to the yarn, the exhibition traces a complete supply chain in reverse order.
Highlights include iconic outfits created with ROICA™ yarns in collaboration with leading brands, exemplifying smart innovation, well-being, design values and uniqueness.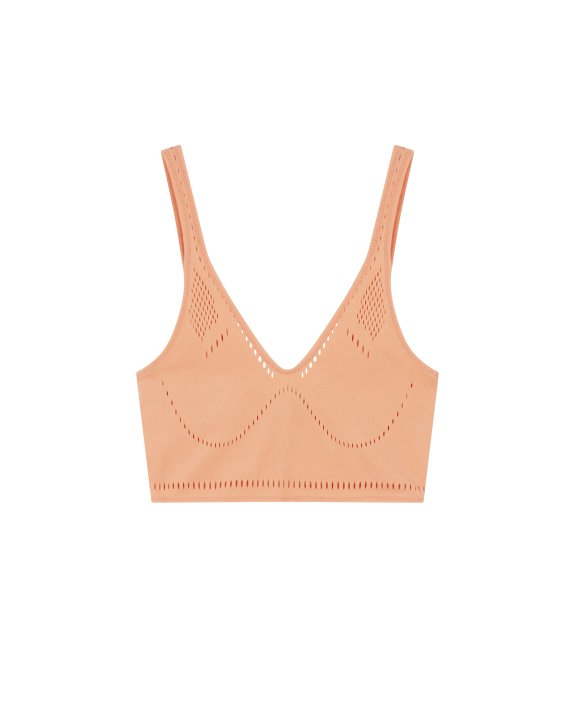 These include, for example, the Scott Racing Team or Stellawear, a line by Stella McCartney that merges shapewear, underwear and swimwear. Made from sustainable Econyl® nylon regenerate and ROICA™ V550 certified degradable premium stretch yarn, the bodysuits and leggings shape the body when and where it needs it most.  ROICA™ V550 is a sustainable degradable stretch yarn which smartly breaks down without releasing harmful substances, based on the Hohenstein Environmental Compatibility Certificate, and boasting the Gold Level Material Health Certificate by Cradle-to-Cradle Product Innovation Institute.
Visitors are then led to cutting-edge innovations incorporated into high-performance textiles, and finally discover Asahi Kasei yarns.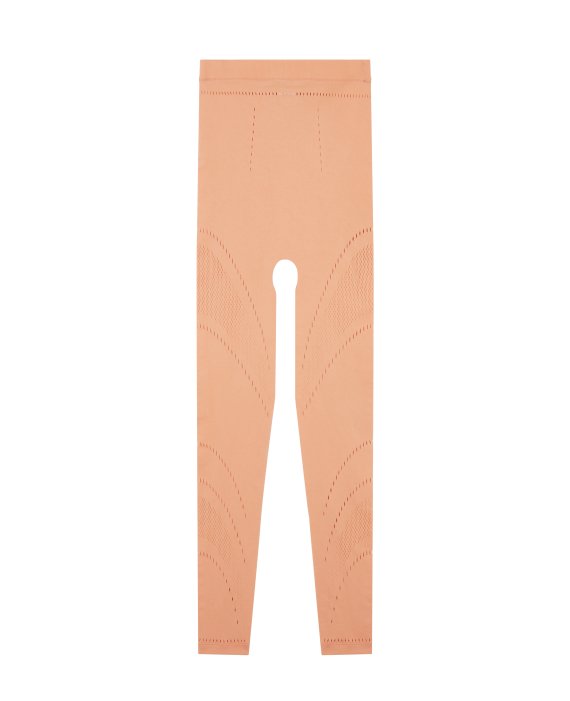 Japanese textile brand ECOSENSOR™ by Asahi Kasei Advance will be showcased as part of an Asahi Kasei space within the ISPO Brandnew area. With a focus on sustainable high-tech innovations, the collections for the Fall/Winter 2024/2025 and Spring/Summer 2024 seasons will be presented at the show.
The distinctive feature of ECOSENSOR™ is the combination of active climate control, exquisite feel, lightness and comfort with sustainable values to create a unique eco-high-tech performance offering.
The majority of ECOSENSOR™ fabrics are made from sustainable ingredients, identified by international certifications such as GRS and RCS, and feature a traceable and transparent production process and supply chain. 100 percent of stretch items (35 percent of the collection) are made with Asahi Kasei's ROICA™ EF, a recycled stretch yarn made from pre-consumer materials. The dyeing and finishing phases, both key moments for performance wear, are also certified by international seals such as Bluesign® or Standard 100 by Oeko-Tex®.
In total, ECOSENSOR™ will present 47 new reference products on the area, all of which meet the needs of modern customers, such as durability, well-being, performance and a cool look and feel. Different market applications will be shown with three articles for "Innerwear", one for "Outerwear", 13 for "Sport Knit" and 30 for "Sport Wovens".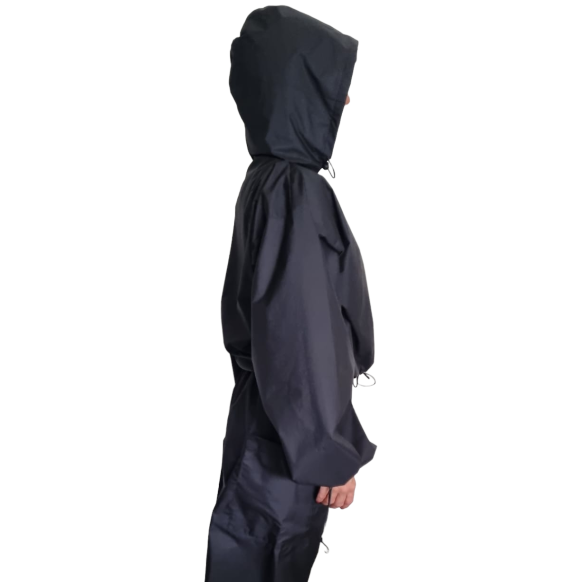 New this season is the use of the RespiGard™ by Polypore membrane, developed specifically for outdoor apparel. RespiGard™ membranes offer designers and brands a more environmentally friendly option for performance outdoor apparel products. The membrane is based on polypropylene, is recyclable and PFC-free. All RespiGard™ products are Standard 100 by Oeko-Tex certified and are manufactured without the use of solvents or fluorinated chemicals to ensure a low carbon footprint.
Through a patented manufacturing process, RespiGard™ membranes exhibit high levels of breathability and water repellency. Their innovative pore structure is too small for water droplets and hydrophobic substances to penetrate, but has a high porosity that allows airflow and moisture evaporation. In addition, RespiGard™ membranes are particularly quiet and have a soft feel.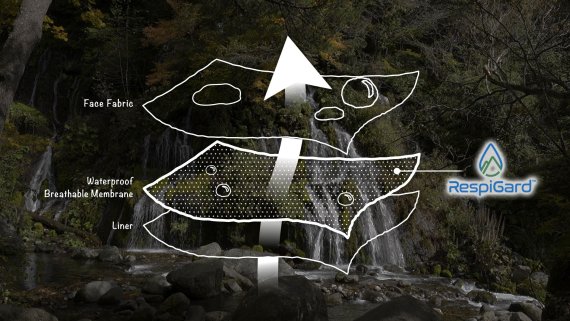 When combined with other polypropylene components, RespiGard™ enables the creation of a recyclable mono-material solution for the end of garment life cycle.
To best demonstrate the performance and application possibilities of fabrics made with RespiGard™, ECOSENSOR™ will showcase an ad hoc created outfit from outerwear brand Zerobarracento at its ISPO booth.
Asahi Kasei presents its key brands ROICA™, ECOSENSOR ™ and RespiGard™ at the ISPO Brandnew Area in Hall B2, Booth 102.