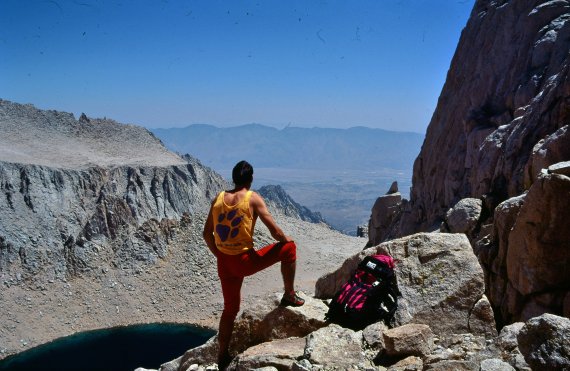 The story of Jack Wolfskin begins around the campfire, somewhere in the rugged wilderness of Canada. While sitting together with friends in the evening, company founder Ulrich Dausien has the brilliant idea: his still nameless new outdoor brand is to be called Jack Wolfskin - a tribute to the famous novel "Call of the Wild" by Jack London and in reference to the wolf's pelt, which protects the wolf as well from the elements as Dausien's planned outdoor products are to protect their wearers. That was in 1981, and the native of Hanau, Germany, was just 24 years old. As early as 1983, the paw logo adorned a product for the first time - it remains the brand's iconic identifying mark to this day. 
From the beginning, Dausien was all about giving everyone access to functional outdoor equipment. Running an outdoor store himself, he knew that interest in outdoor experiences was growing, and so was the search for suitable equipment. However, the textile industry was still in its infancy when it came to functional fabrics, which meant that Jack Wolfskin had to develop many innovations itself. For example, the Texapore membrane, which made the products weatherproof as early as 1981 and, in a modernized form, is still part of every Jack Wolfskin collection today. The same year also sees the launch of the famous 5-in-1 Century jacket. The flexible jacket solution is a huge success for Jack Wolfskin.
But there were also important textile pioneers with whom Jack Wolfskin could grow together. For example, Jack Wolfskin introduces Polartec fabrics from Malden Mills as early as 1988 and soon becomes the largest customer in Germany. Polartec also celebrates its 40th anniversary in 2021, too.
Being outdoors, experiencing the wild nature, that's what Jack Wolfskin wants to make possible with its products. That's why famous mountaineers, professional climbers, top athletes or adventurers are always among the brand ambassadors and give valuable feedback on the products. For example, Jack Wolfskin supported Arved Fuchs in his circumnavigation of the American double continent and other expeditions. Himalayan expeditions start with equipment from Hanau and professional climber Stefan Glowacz becomes Jack Wolfskin brand ambassador. In keeping with the brand name, the company also equips Manfred Elfner, European vice champion and multiple German champion in sled dog races, who needs material that can withstand the most extreme conditions.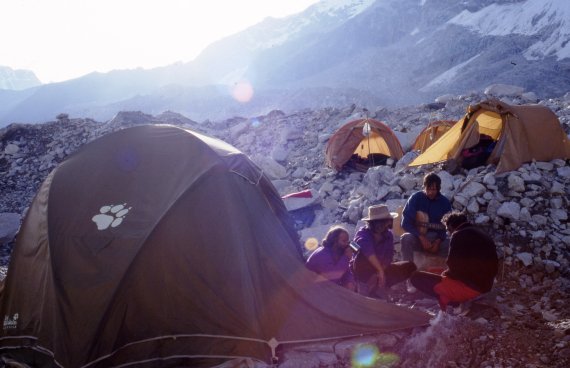 A responsible approach to the environment soon becomes an unshakeable standard at Jack Wolfskin, and sustainable products appear as early as 1982, for example the "natural shirt", which is made of 100 percent cotton and manufactured entirely without bleach or dyes. The company also invests in conservation and environmental projects, such as wolf conservation, to which Jack Wolfskin has been actively committed since 1988. However, the topic of sustainability is not limited to individual products or campaigns, but gradually permeates the entire company. Important milestones include the Texapore Ecosphere recycling technology, the disclosure of the entire supply chain on the company homepage in 2014, and the Leader Status of the Fair Wear Foundation, which was achieved for the sixth time in a row in 2020. And after the complete clothing, backpack and bag collection has already been 100 percent PFC-free since the summer season 2019, all accessories and tents followed in summer 2020.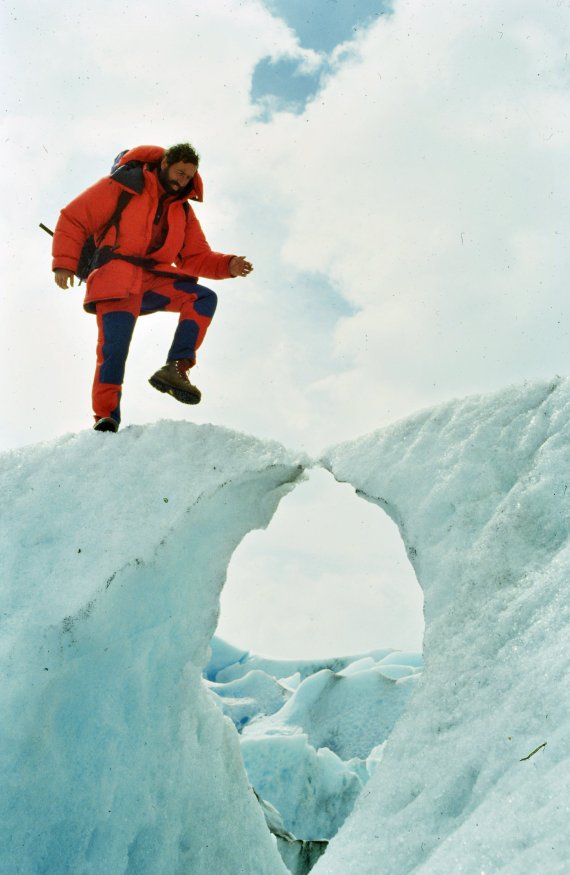 Not many employees from the early years are still working for the company today and have experienced the company's history themselves. One of them is Gerold Ringsdorf. He joined Jack Wolfskin as an apprentice in 1986 and worked in product development for many years. Today, he trains the development results as a product trainer. "It's quite amazing how feather-light, sustainable and appealing today's outdoor gear is. 40 years ago, it was often quite different, back when 'waterproof and breathable' was a wonderful novelty and fleece was just at the beginning," Ringsdorf recalls. Terms like softshell or 2.5 layers were still completely unknown. "Many basic principles or materials, on the other hand, have endured to this day, such as the onion-layer system, double-roof or chamber construction, down, wool, etc. An eternal cycle of innovations."
Continuously developing the products was challenging, also because they were getting better and better. At one point, Jack Wolfskin even took a tent test into the Porsche wind tunnel. Ringsdorf: "When did you ever have the opportunity to analyze the behavior of geodesics, cross-domes, and tunnels in the most diverse variants and materials under constant conditions up to extreme wind speeds of 130 kilometers per hour? Where the German ICE train was being tested just a moment ago, we were setting up our textile enclosures!"
And what does Ringsdorf think of the current revival of 80s outdoor looks? "I think it's great! Especially when I see with what enthusiasm, for example, my daughter rummages through our closets and then helps our old purple "heritage treasures" back to new splendor. That's pure sustainability!" Jack Wolfskin is now celebrating the evolution of its iconic products - From the Past to the Future - with the same enthusiasm in its anniversary year. Throughout the year, protagonists and customers who have shaped and accompanied the brand in its spirit of adventure, both then and now, will have their say at www.jack-wolfskin.com/40years. And of course, retro styles are not to be missed, such as the Thunderblaze Jacket, a reminiscence of the legendary Thunder & Lightning Jacket from 1994, and many more.