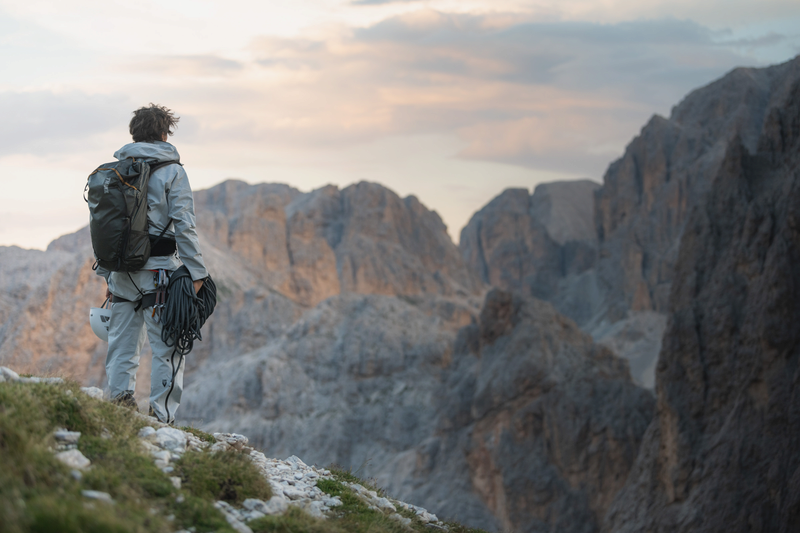 PFC, or spelled out, per- and polyfluorinated chemicals, are used in the production process of many outdoor textiles to ensure that the garment is waterproof in windy and wet weather conditions, while also remaining breathable. Because of their water-, dirt- and oil-repellent properties, PFC fabrics are very popular in sportswear apparel such as rain jackets and outdoor gear. The problem? While PFCs are man-made and do not exist in nature, today they are prevalent in our natural surroundings, because they are non-biodegradable and spread into environments via our waterways and through the air.
"The outdoor industry as a whole needs to move away from using harmful PFCs. However, there have been few alternatives besides replacing them with other chemicals. This is a problem many outdoor brands are facing" explains Rebecca Johannson, Sustainability and R&D Manager at Helly Hansen.
"So our commitment to phasing out PFCs by 2023 is a very important one. We will continue to innovate with a focus on PFC-free DWR treatments for now, with LIFA INFINITY PRO™ as our northern star. But reaching this goal will involve using PFC-free chemicals too", she said.
LIFA INFINITY PRO™ is key to Helly Hansen's process of phasing out PFCs, as it allows the responsible production of waterproof and breathable garments that professionals can rely on in all conditions. No added chemicals are used, but advanced textile technology makes it possible to produce a waterproof yet breathable 3L fabric in a solvent-free process. At the core of the three-layer fabric construction lies the lightweight, hydrophobic LIFA® fiber developed by Helly Hansen the 1970s. Back then, LIFA® was only used for Helly Hansen base layer products, but has continued to develop since. Now integral to LIFA INFINITY PRO™, it is what delivers the technology's fully waterproof/breathable membrane and durable water repellent performance, which now features in more of the brand's outdoor products all while remaining PFC-free.
It all comes down to the combination of the LIFA® surface fabric and the LIFA INFINITY ™ membrane. The membrane has a highly breathable, microporous structure, which helps to regulate body temperature. And combined with the lightweight outer material made of 100% water-repellent LIFA® fibers, it keeps moisture from the outside from getting in, and keeps the wearer dry and comfortable.
"Our top priority is to produce long-lasting, high-quality, performance-driven products with a minimal footprint," says Philip Tavell, Category Managing Director of Mountain and Outdoor at Helly Hansen, summing up the brand's focus on sustainability. LIFA INFINITY PRO™ technology makes that possible for the brand. When manufacturing the membrane we use a production process that eliminates harmful chemicals, while a solution dye process adds color pigments in fiber production, saving water and energy. Plus, no pollutant-laden wastewater is produced and the colors are part of the fiber, so they will not fade.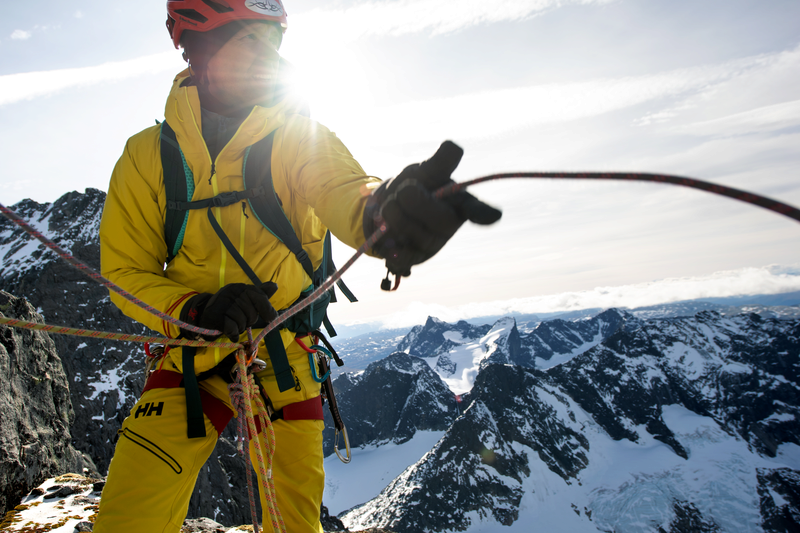 Care of LIFA ININITY PRO™ products is also simple. If the garment is dirty, it can be cleaned in a tech wash, similar to a chemically treated membrane. The significant difference, however, is that there is no need to refresh or reactivate the water-repellent technology after washing. This saves energy and protects the environment because the clothing does not have to be treated in the tumble dryer or with chemical water-proofing.
"The properties of a LIFA INFINITY PRO™ garment do not change over time, so the performance of the garment remains the same," says Philip Tavell. This is an important point for professionals who rely on Helly Hansen products for performance and protection. "For search and rescue crews, a big advantage of the new technology is that they can save a lot of time in product care and still fully rely on our gear,".
LIFA INFINITY PRO™ technology was first introduced in the 2020/21 winter collection and has already won several awards. The highlight of the Summer 2021 season is the Odin 9 Worlds Infinity Shell Jacket, which won the prestigious Good Design Award ahead of its market launch. Responsibly made and professional grade, the jacket is designed to keep the wearer warm and dry and was developed with insight from professional mountain rescue workers.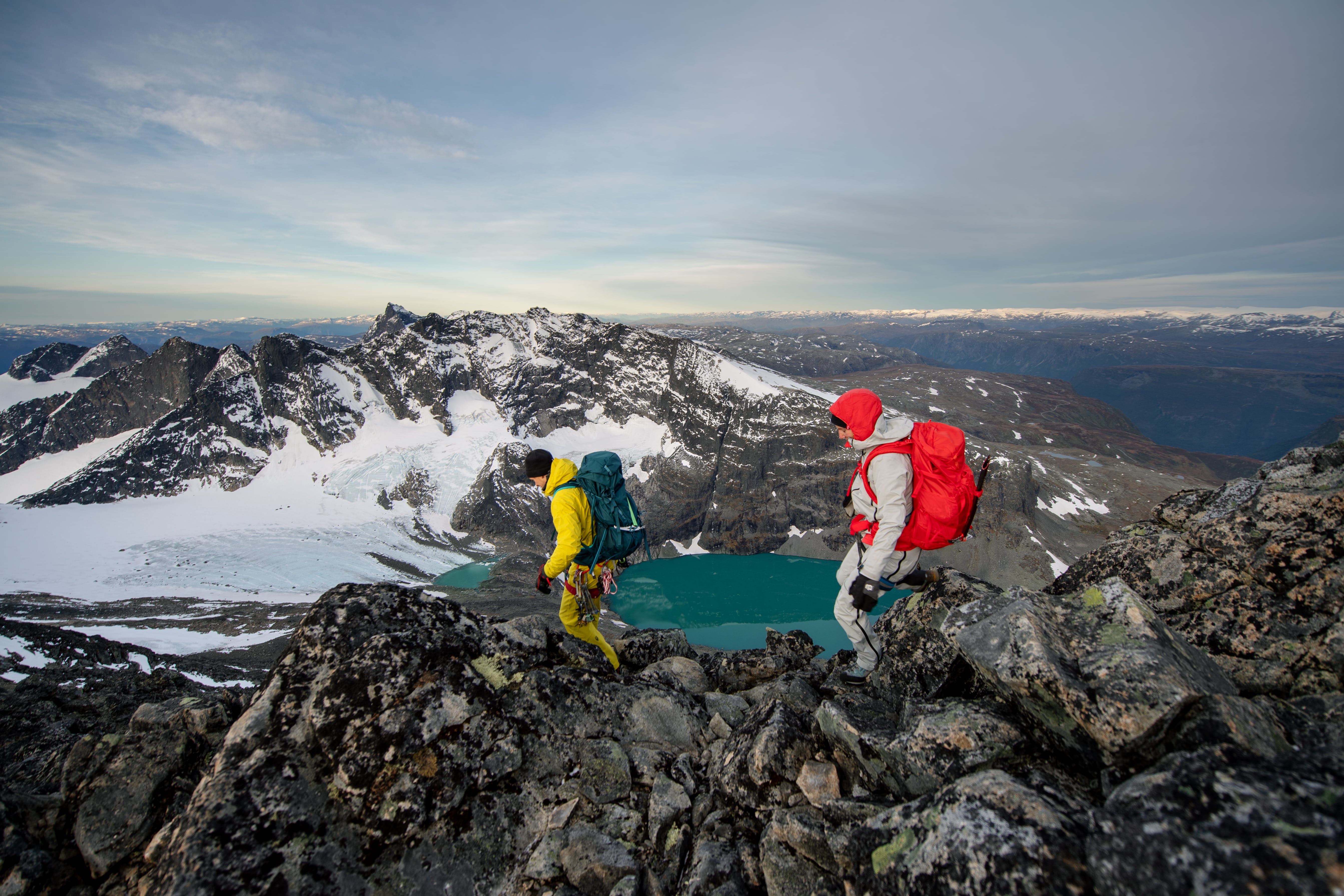 The technology is also featured in the Odin Minimalist Infinity Jacket, which is a lightweight garment that can easily be packed into your own chest pocket. It offers optimal protection with the brand's revolutionary waterproof/breathable LIFA INFINITY™ membrane. It's also made without the use of chemicals with a recycled face fabric and PFC-free durable water repellent treatment.
As an added safety measure, Helly Hansen has introduced Recco reflectors in these and some other styles for Summer 2021, making the wearer easier for rescuers to locate in an emergency.
Beyond these standout pieces, LIFA INFINITY PRO™ and LIFA INFINITY™ feature in a range of other men's and women's styles, including pants and jackets.
More info on LIFA INFINITY PRO™and Helly Hansen's sustainability efforts can also be found on the Helly Hansen website