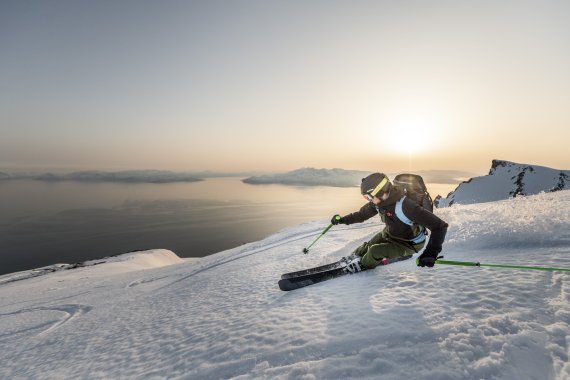 Alpina has worked hard as a brand over the last few years and successfully rebranded itself. During this process, you have to ask yourself a few brand-related questions. Moritz Maier, Head of Marketing at Alpina, summarises them as follows: "What goals do we want to achieve, who is our target group and how do we best reach them? Because the target group is also changing with its requirements and needs." 
Building on this, they set to work and redefined piece by piece what they want Alpina to stand for as a brand. "In recent years we have refocused - on the origins and history of Alpina, but also innovations and new products. We were quite successful and we want to keep going." 
With a new orientation of the Alpina brand, not all the old values were thrown overboard, of course, but rather the focus was set on the tried and tested. It was particularly important to the team to center themselves around Alpina's corporate history and tradition and to include what has been experienced and mastered. Because, naturally, this is what makes up the core of a successful brand. "As a company rich in tradition, our heritage and the core mission associated with it are extremely important to us: we want to protect people. At the same time, we want to be a company that is as sustainable as possible in all respects, while remaining flexible enough to be able to react quickly to global changes, such as digitalisation," says Moritz Maier, explaining Alpina's underlying values. These also went into the development of a new motto for the brand. The new claim "Alpina - made to inspire" was born. For Maier, the claim combines safety with a certain attitude to life: "We want helmets and personal protection products to become lifestyle products that are taken for granted. To this end, we want to enable winter sports enthusiasts and cyclists to enjoy their activities and adventures with products that protect and animate them to express their personality."
What Alpina is all about is also evident in the new 2021 winter sports collection. It combines lifestyle-oriented designs with well-thought-out features and the necessary attention to safety creating products that make visual and technical sense when used in the mountains. The highlight products have been developed for riding in open terrain, off-piste. "We are a young, dynamic, and also courageous team. Alpina has always polarised, that was a strength of the brand and a reason why it became the market leader in Germany. Freeriding and the players in the scene embody freedom, the courage to do things differently than everyone else or to ride a line that was previously thought impossible. This mindset fits us extremely well. And certainly, freeriders need the best possible safety equipment for their tours and expeditions".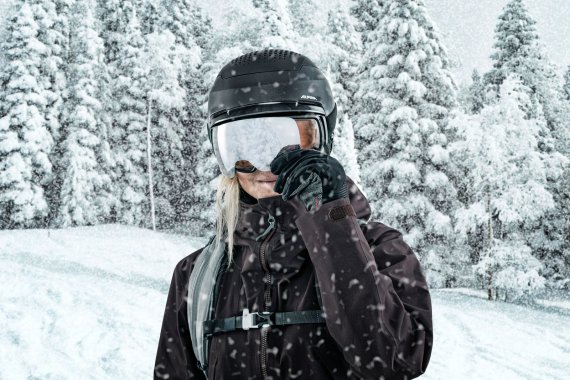 You can well imagine from Maier's words, where the focus on freeriding in the new collection comes from. A closer look also shows how detailed the products are tailored to all the needs of skiers or snowboarders when freeriding. Alpina takes a close look at what the user actually needs and also talks to athletes and team riders to find out. Using the Alpina GEMS as an example, Moritz Maier describes the thoughts that went into the design of the new helmet: "Scenes like those that take place in the first gondola to the summit of a freeride area after a snowy night were the inspiration for our new GEMS freeride helmet. It's lightweight, well ventilated and, thanks to the twin-shell construction, it's also particularly safe in case you get hit by a ski pole or stand in a couloir - there's always the chance of a chunk of ice falling on your head…"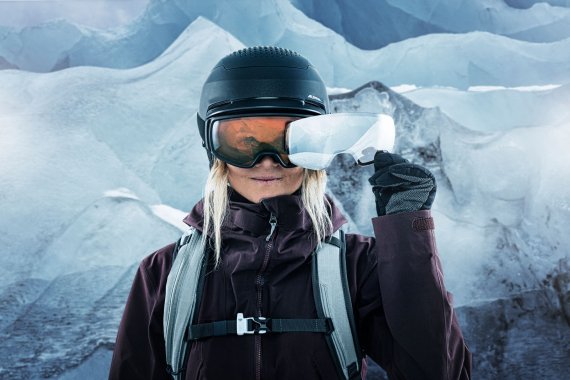 When talking about the values and goals of a brand, visions of the future and current trends also flow almost automatically into the conversation. The keyword sustainability is one that has recently been fuelling the outdoor industry in general with new thinking, new products, and new visions. "Alpina is working to keep its corporate footprint as small as possible and to develop solutions for sustainable safety products. The best example of this is the Prolan protector made of sheep's wool, which was presented at ISPO 2020 and awarded Product of the Year. Our medium-term vision is to make both production and new products as resource-friendly as possible or even to rely entirely on renewable raw materials." In addition to furthering sustainability, Alpina has set itself other goals for where the brand is headed in the future. Alpina does not yet see its social mission as fulfilled: Helmets and other products for personal protection, both in winter sports and cycling, should become even more natural lifestyle and everyday objects. To this end, Alpina works every day on products that protect do not disturb but inspire.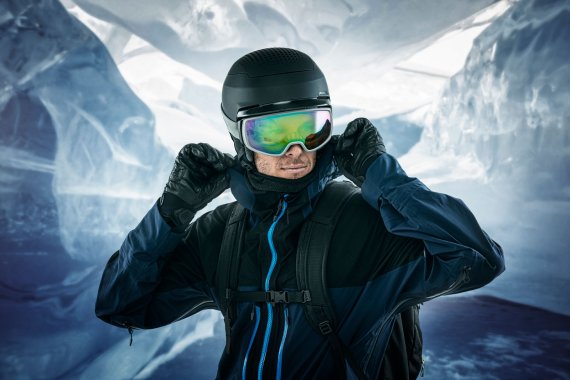 As you can see in the interview with Moritz Maier, Alpina still has a lot of plans for the future as a brand in the winter sports and cycling sector, because the mission to inspire is never quite finished and begins anew every day. More on Alpina at https://www.alpina-sports.com/de/