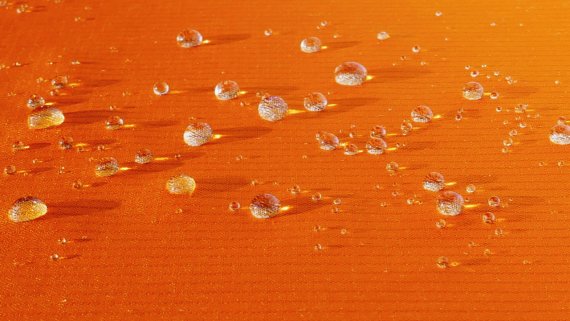 The new ENTRANT® WEAR is, in the case of the Japanese company Toray, waterproof, draftproof, and breathable. Its field of use comprises all of the action-packed outdoor sports, from trail running, to sailing and mountain biking, all the way up to skiing and snowboarding. People at Toray, Tokyo based manufacturer of advanced materials, are especially proud of a new technology for sealing the stitching. Precisely this area is often a problem area when it comes to durability, and is supposed to keep rain and snow out even after years of use.
You can find the entire spectrum of Toray sports textiles here >>>
Elaborate tests for the ENTRANT® WEAR 
At this point, Toray points to the "Jungle Test": pieces of clothing from ENTRANT® WEAR and from competitors were stored for ten weeks in the "Jungle Test Box," at 158 degrees Fahrenheit and 95 percent relative humidity. The test clothing was prepared in advance with a 1g/m2 oleic acid on the inside. This simulates contact with sweat or the like, wear-out effect, and other influences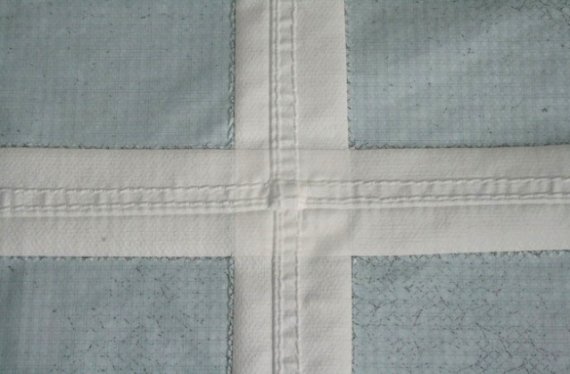 A week in the box roughly corresponds to the stress of one year. That is why, with this ten-week test, Toray also talks about the ten-year mark. The results of this Toray laboratory test and after an additional 15 hours of washing: in the case of Toray, the two and a half layers of the ENTRANT® WEAR stay sturdily together and the glued seams are still firmly connected with the piece of clothing.
Some of the competitors' products' watertight membranes or glued seams are said to have been dissolved. Over the entire testing period, the tested ENTRANT® WEAR also maintained their waterproof properties.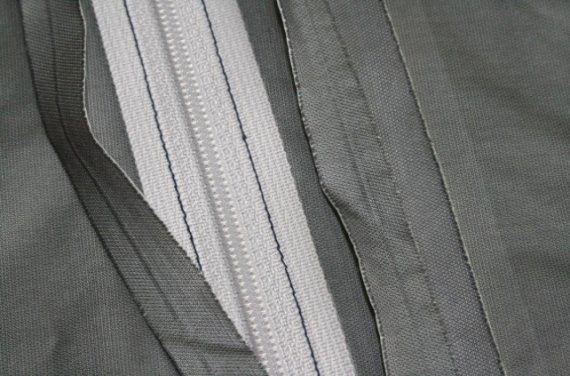 Proud of the development of ENTRANT® WEAR
"Naturally, we're very proud of the development of ENTRANT® WEAR. We think that it's something new and special on the market," says Yasuko Takahashi from the International Operations Section at Toray. Currently, the ENTRANT® WEAR is offered with two and two and a half layers. A so-called 3D technology (2.75 layers) is also used.
ENTRANT® WEAR is not just meant to work for every sport, but also under all climate and weather conditions. The outer coating of the ENTRANT® WEAR is also produced using hydrophobic polyurethane, with countless micropores.

These pore are so small that drops of water and snow can't permeate inward. By contrast, the new ENTRANT® WEAR is said to allow moisture to find its way out through the micropores.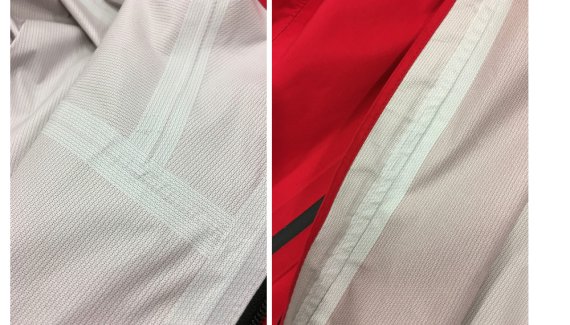 Information on Toray:
The Toray Group is a global chemical corporation from Japan whose company 'Toray International' specializes in clothing. As an Original Design Manufacturer (ODM), Toray makes everything – from the thread to the finished piece of clothing. Toray invented microfibers, among other things. In addition to fibers and textiles, the company manufactures things such as carbon fibers for the Airbus A 380 and display materials for the iPhone. ENTRANT® WEAR is offered by Toray to the clothing industry as a "one-stop ODM."
In 2016, Toray International, Inc. invested in Shin Textile Solutions Co., Ltd., a leading manufacture of high-performance garments, to enforce its partnership with the company as well as to strengthen its global supply chain. By utilizing Shin Textile Solutions' manufacturing facilities in Vietnam and Ethiopia (Duty-free under AGOA and EBA), Toray International has established a streamlined production system for high value-added products such as ENTRANT® WEAR. By capitalizing on its new capabilities, Toray International is planning to expand its ODM business globally.
THE 3DeFX+® insulating material by Toray places value on particular elasticity. Learn what the technology by Toray also looks like here >>>