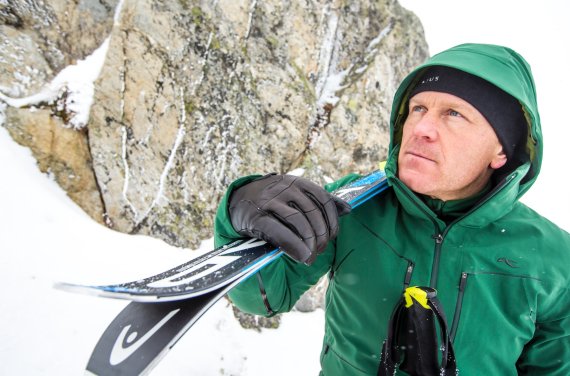 That is why, for example, KJUS is picking the 3DeFX+® technology by Toray back up. ISPO.com took a closer look at this high-tech insulation construction from Japan.
Those who compare pieces of clothing with 3DeFX+® technology will firstly be amazed at how multifaceted the various areas of use are: golfing, skiing, biking, or hiking clothes, for example. But in the case of Toray, the insulation material can be combined with various textile materials made by the company. This guarantees a multifaceted area of use.
Full freedom of movement with 3DeFX+®
Toray, known for high-quality fiber and textile technologies, builds the 3DeFX+® insulating material out of four different spiral-shaped fibers. These varyingly twisted yarns are the basis for the material's elasticity. Athletes are thereby meant to be able to move without constraints.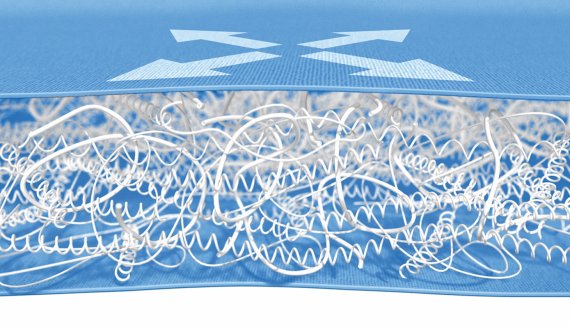 While at the same time, the structure of 3DeFX+® makes air pockets and stores body heat. Besides that, the structure of 3DeFX+® prevent to occur "fiber migration", which makes the combination of air permeable fabrics possible.
3DeFX+® as a part of the 'Comfort Control in Motion concept'
3DeFX+® is embedded in Toray's new overall concept for all sports and performance textiles. It's called the 'Comfort Control in Motion concept.' According to Yasuko Takahashi, from the International Operations Section at Toray, optimal warmth and ventilation comfort is guaranteed during and after athletic activities through this coordinated solution package of multiple Toray technologies. 
Thermal insulation, ventilation, and stretchability must be optimally coordinated to one another to this end. According to Toray, this is achieved because the perfect fabric, insulating materials, and stitching techniques are used.
'Comfort Control in Motion concept' for sustainable comfort 
Athletes will benefit from the new 'Comfort Control in Motion concept', in two particular respects: moisture and heat don't accumulate in the clothing during activity, but rather are emitted outward. The athlete feels pleasantly fresh.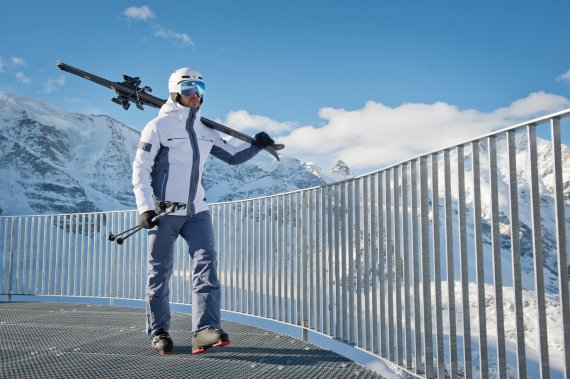 The second benefit that Toray wants to offer with the 'Comfort Control in Motion concept': The wearers don't just have the benefits during the activity, but afterwards as well. Residual moisture is wicked away faster, preventing the athletes from getting hypothermic.
3DeFX+® with varying weights
Upon customer request, Toray can combine 3DeFX+® with all kinds of fabrics. For example, the combination with the waterproof, draftproof and breathable Dermizax membrane results in ski and snowboarding jackets. For outdoor jackets, which are worn in the high mountains in the spring, the fall, or even in the summer, Toray advises using 3DeFX+® insulating material with the Primeflex fabric.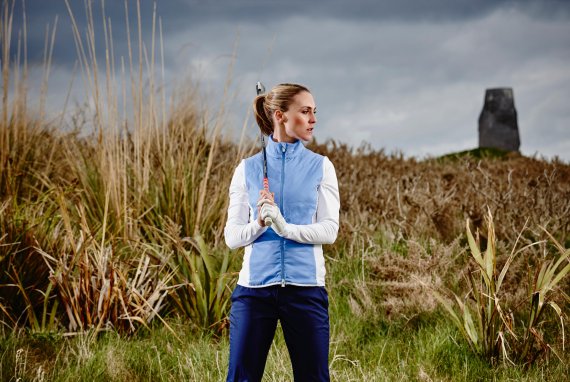 In trail running jackets, the 3DeFX+® insulating material is used with the lightweight and compact Airtastic fabric, made of nylon and polyester. Of course, for example, 3DeFX+® materials are used with varying weights for winter sports, mountain sports, and running jackets.  
Toray advises customers to first select the suitable outer material and inner lining for their desired new product, and then combine them with the puffy 3DeFX+® insulation. This results in high-performance sports jackets, but also comfortable everyday pieces of clothing for outdoor use. 
More on Toray – This year, the Japanese company is also introducing ENTRANT WEAR >>>