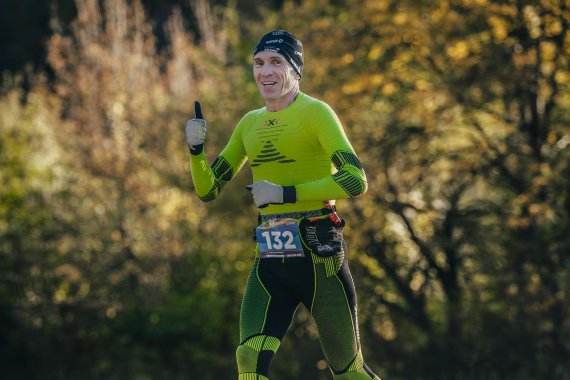 A synergetic approach to the textile sector has been developing over the past season. ISPO TEXTRENDS was one of the first to highlight this HYBRID mood, where the best of the natural world and the best of the synthetic world met in harmony in providing the consumer with comfort and performance.
The recent Performance Days in Munich, chose the theme of Hybrid for the show, not just highlighting the fibers and fabrics in hybrid blends but pushing forward the concept in fabric construction and garment design.
The best platform for performance textiles and an effective link between manufacturers, designers and product managers. Check out ISPO TEXTRENDS here >>>>
Fibers First
On the fiber front the synergetic approach of merino wool with synthetics continues. Evertex a bluesign partner, has developed a 42 per cent merino wool, 58 per cent polyester and 4  per cent spandex/elastane knit  weighing only 155 g/sm. The combination of the two yarns heightens the performance, with moisture management and thermal applications integral to the product.
Tencel, the cellulosic fiber is making ground in the performance sector. Renowned for its sustainability and super soft touch, Tencel has been incorporated in hybrid blends. Labtex is offering a 85 per cent polyester 15 per cent Tencel blend with a lightweight feel of 142 g/sm. J&B has also blended Tencel with polyester with a burn out finish offering a floating camouflage look on a transparent base. Both these new developments highlight the partnership that can be achieved from contrasting fiber foundations.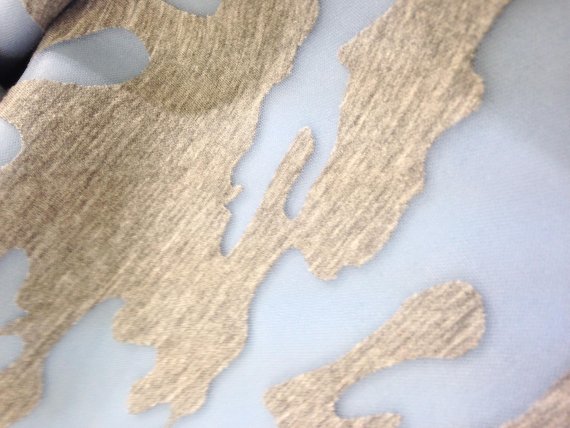 The Hybrid trend isn't just confined to circular and warp knits, we are also seeing a lot more developments of a meeting of minds, by marrying natural fibers with synthetics, through woven double sided and three layer shells
Crossing over Know-How
For hybrid aspects to feature it isn't just reliant on contrasting yarns, it also applies to know-how pulled over from other sectors of the industry. Brugnoli is a case in point, with its innovative crochet melange effect, achieved from the nylon content that also attains a contrasting colored result through one dye bath, pushing a more sustainable approach.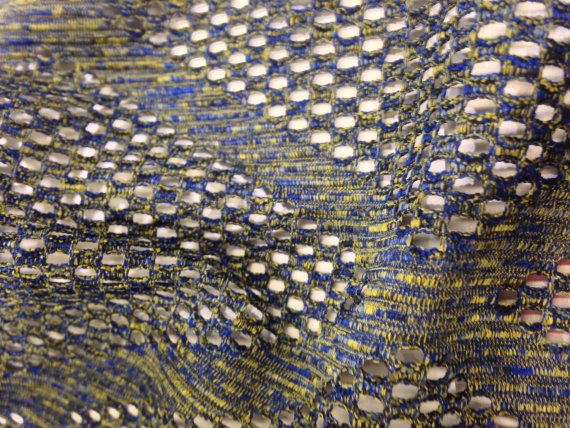 The final product, is innovative and pulls from the intimate apparel sector, delivering a cross over approach to visual aspects yet with high levels of performance for the sports sector. 
Always want to be up to date on the latest textile trends? Then get the ISPO TEXTRENDS app now >>>>
Precision Zoning
The hybrid concept is also being  applied to fabric construction too. In this area is it about precision zoning of particular yarns within the fabric, it could be spandex/elastane for compression or moisture management in specific areas. This particularly applies to the  seamless sector where the design  and zoning is incredibly accurate (Read here: Santoni: Seamless Solutions and Sustainable Aspects with DEN/M) . But more mills are also working on development for the cut-and-sew sector by developing flat fabrics for garments with engineered performance.
Penn Textile Solutions developed a range of warp knit fabrics with zoned compression and open mesh structure for ventilation in key areas.  H-One has focused on a polyester/spandex blend in a circular knit, but again offering the zoned ventilation detail.
Benefits to Brands
So why are textile manufactures moving to precision engineering with the fabric construction? The answer is two-fold, for brand developers it eliminates seams, you can have a hybrid garment, a combination of seamless and cut-and-sew, with precise performance in key areas, in addition to the consumer the added comfort and support the end garment gives is crucial.