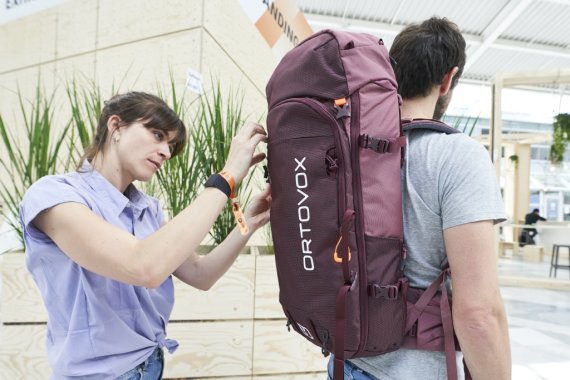 As a multifunctional high-touring backpack for alpinists and mountaineers looking for a robust and versatile companion for all occasions, the Ortovox Peak 35 has now also cleared the Public Choice Award. In the run-up to OutDoor by ISPO was voted in the Collaborators Club, the ISPO community of outdoor and sports enthusiasts and gear freaks from the consumer side. All previous ISPO Award Winners 2022 to choose from.
At the meeting of the jury of experts, the Ortovox Peak 35 could convince with its lightness, the cut, the attachment, but especially its innovative carrying system with wool Sophisticated mounting systems, porformance-oriented cut, therefore a great product. The devil here is in the details, and in this case the carrying system, which regulates moisture management through a high percentage of wool, as known from clothing. For outdoor freaks a gamechanger," said sports scientist and jury member Dr. Monika Frenger.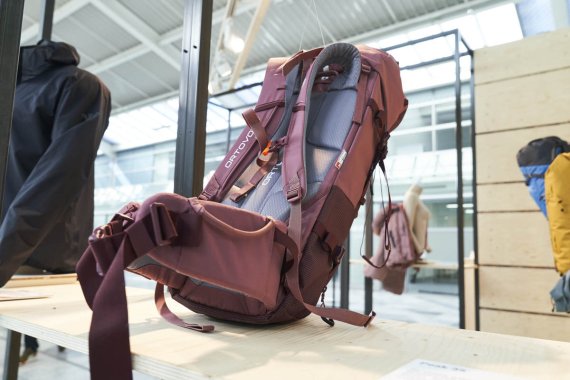 And also the choice of consumers fell on the newly designed backpack from Ortovox, because of the light weight and the sophisticated carrying system.
"With the new Peak series, we have succeeded for the first time to integrate wool on all contact surfaces of a technical mountain backpack. Its advantages are obvious: it can absorb many times its own weight in moisture without feeling wet and it is very breathable - so the best wearing comfort is ensured," describes Tobias Maletz, Product Manager Hardware at Ortovox, the robust and technical mountain backpack.
The consumer community voting results in the ISPO Collaborators Club now confirm that Ortovox has done some things right with the Peak 35. At the ISPO Award Gathering, the ISPO Award Winners 2022 were presented and also Ortovox was there to receive the awarded award.
"The Public Choice Award is a real honor especially for our product developers, but also for the whole team that put so much work into the backpack. We are totally happy!", says Benita Klingler, Ortovox PR & Communication Manager, to the award.