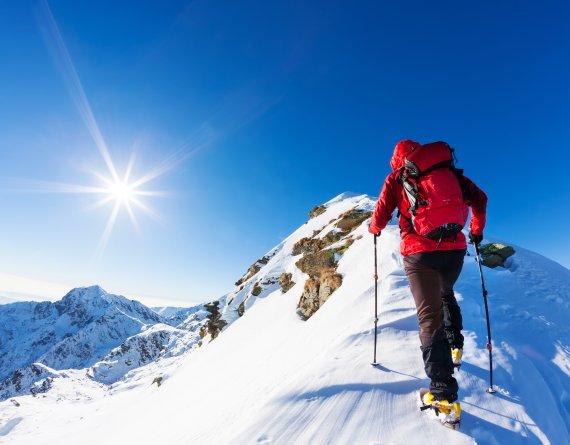 Last year, Freudenberg Performance Materials Apparel launched the comfortemp® brand with the global product line comfortemp® thermal insulation. Thus, the world's market leader now offers manufacturers the option of co-branding.
Thanks to this company-owned development and production, Freudenberg has now systematically converted the entire comfortemp® product line towards sustainability.
Gunter Scharfenberger is Head of Global R&D at Freudenberg Performance Materials Apparel. He says that Freudenberg has created the most sustainable material technically possible.
Accusations are often made that companies' sustainability measures are just greenwashing, or marketing. How do you counter this criticism at Freudenberg?
Gunter Scharfenberger: With us, sustainability is anchored in the guidelines for the entire company. For us, it's not just about fulfilling market requirements, we ourselves also want to be sustainable. This is reflected in our internal standards, for example: The use of chemicals is clearly regulated, and our energy management is certified and has very high standards. But it's also about making our locations around the world more environmentally friendly.
Beyond that, we want to help our customers to be sustainable. We want to contribute to saving the environment.
Sustainability is a central principle for Freudenberg, as you tell us. How does that work in practice?
One example is the startup of our first recycling facility in the year 1991, which made Freudenberg a recycling pioneer in Europe. Today, close to seven million bottles are recycled each day. That makes nearly 2.5 billion per year. Freudenberg processes more than 1,000 tons of recyclate fibers in its apparel applications.
We also operate locations, in India for instance or in China, where we go far beyond the legal requirements in our standards for air monitoring or water processing.
What measures are you implementing to make your manufactured materials sustainable?
The clothing sector is very, very sustainable in general - in terms of customers' requirements and our own aspirations. For example, we process chemicals exclusively on a water basis, making sure that we do not use any harmful substances. That also applies to comfortemp®.
You've converted all of your comfortemp® materials, which ultimately determine the heat management of the clothing, towards sustainability...
Correct. We've already used a relatively large amount of recycled fibers before this. So we already had good status. Now we've re-engineered the product range and introduced the technically feasible in recycled fibers into our productions. In the past, we used only individual portions of recycled material in our formulations. If we consider it technologically, a padding is a non-woven.
This usually needs to be bound. The components for this purpose can be polymer binders, but they can also be binding fibers. Up to a proportion of roughly 20 percent, supportive measures are necessary to meet the product requirements. That is why we are honest when we say that we've extracted which is technically feasible. The use of 100 percent recycled material isn't technically achievable.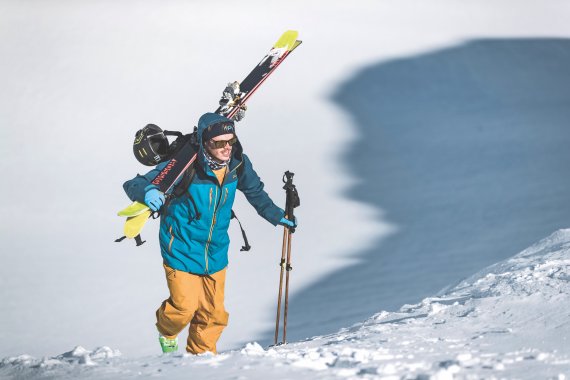 Among the newly used materials in the comfortemp® line, down feel HO19x PS and fiberball eco HO29x R are especially interesting. down feel is seeing a lot of use in the fashion sector but is also suitable for the sports sector, and the reverse is true for fiberball eco HO29x...
The extraordinary thing about these products is that the HO190 is very, very fluffy, highly lightweight, and extremely soft. The fiberball series has a completely new technology behind it that we launched last year. Very light and highly resilient. That means that you can compress and pack the material in really well - similar to what you'd expect of down. When you unpack it, it assumes its original volume again. It's also just as easy and inexpensive to process as conventional flat products, but is just as soft as a loose filling.
You have PYUA on board as an exclusive partner for one season for the new fiberball eco line, which you'll be presenting ISPO Munich 2018. How did this partnership come about?
PYUA struck us as a very sustainable brand that's also highly reliable in this matter. That was very important for us, because we - as previously mentioned - didn't want to commit greenwashing. We want openness and honesty, and in that respect, PYUA is the ideal partner. PYUA is working with the comfortemp HO290 series and using it to outfit their new collection.
What kind of performance can customers expect from the fiberball eco HO290 series?
The benefits are:
The high insulation performance: Sustainable

padding

that offers top-class thermal insulation and is thus ideal for use in the sports sector.
Super soft and fluffy, with the advantage that the

padding

doesn't move or clump together in the pieces of clothing.

Optimal breathability.

The excellent rebounce behavior: Easy to compress and reassumes its volume.