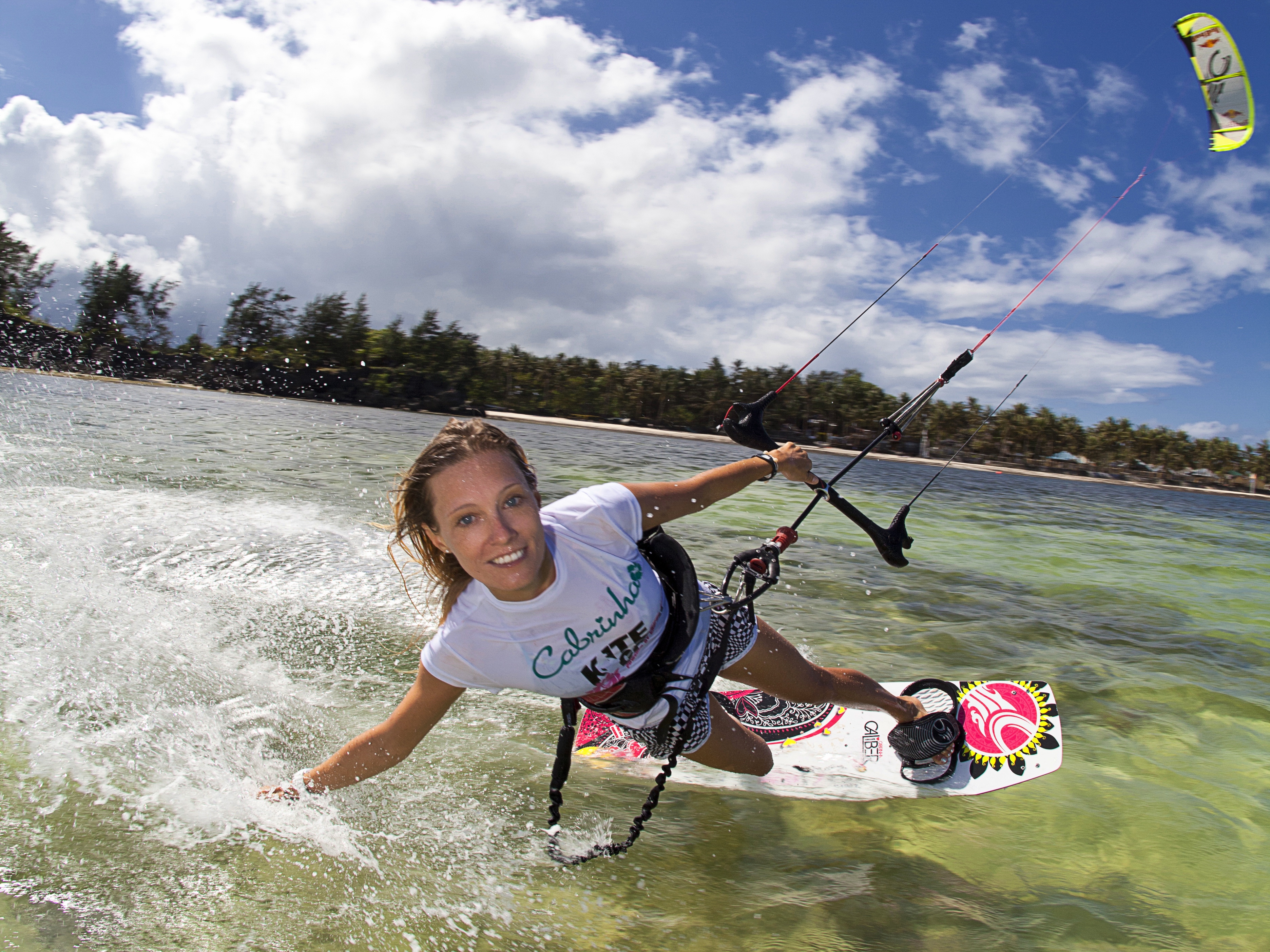 Susi Mai is one of the most successful female kitesurfers in the world. She won the prestigious "Red Bull King of the Air" award three times in a row (2003, 2004, and 2005). In addition, from 2003 to 2012 she consistently achieved a top 5 position on the Kiteboarding World Tour. 

After 16 years as a professional athlete, Susi Mai has successfully gone from sports to a life as an entrepreneur. Together with her business partner and investor Bill Tai, she developed MaiTai Network Events, where start-up owners, investors, and professional athletes can benefit from one another. 
Under her name, she is establishing her own event agency with which she organizes her own kitesurfing events and events for the protecting the world's oceans. In addition, her first book "Gegen den Wind - eine Frau geht ihren Weg" (Against the Wind - A Woman Going Her Own Way) was published by Pantauro Verlag in 2018. In our interview, she talks about this process, her new professional goals, and women's standing in action sports.
ISPO.com: MaiTai Network Events, which you've organized in recent years together with Bill Tai, was your first step into entrepreneurship. How did the idea come about?
Susi Mai: Bill Tai got my contact information from Bill Lee, one of the founders of Amazon, whom I met while kitesurfing in Cabarete. He wrote me an e-mail and invited me to Maui to teach him and his friends how to kitesurf. I got involved and found out that his friends were all people from the digital start-up industry, like Elon Musk. Suddenly I was dealing with people from a completely different industry, and our common denominator was kitesurfing. From this meeting with Bill came the idea for MaiTai.
What happened next?
We founded MaiTai as a non-profit organization, using the proceeds from event to help protect the world's oceans. At these events, we brought my kitesurfing buddies together with entrepreneurs from the start-up tech industry. This has been very successful over many years, and has been an enormous help to me personally.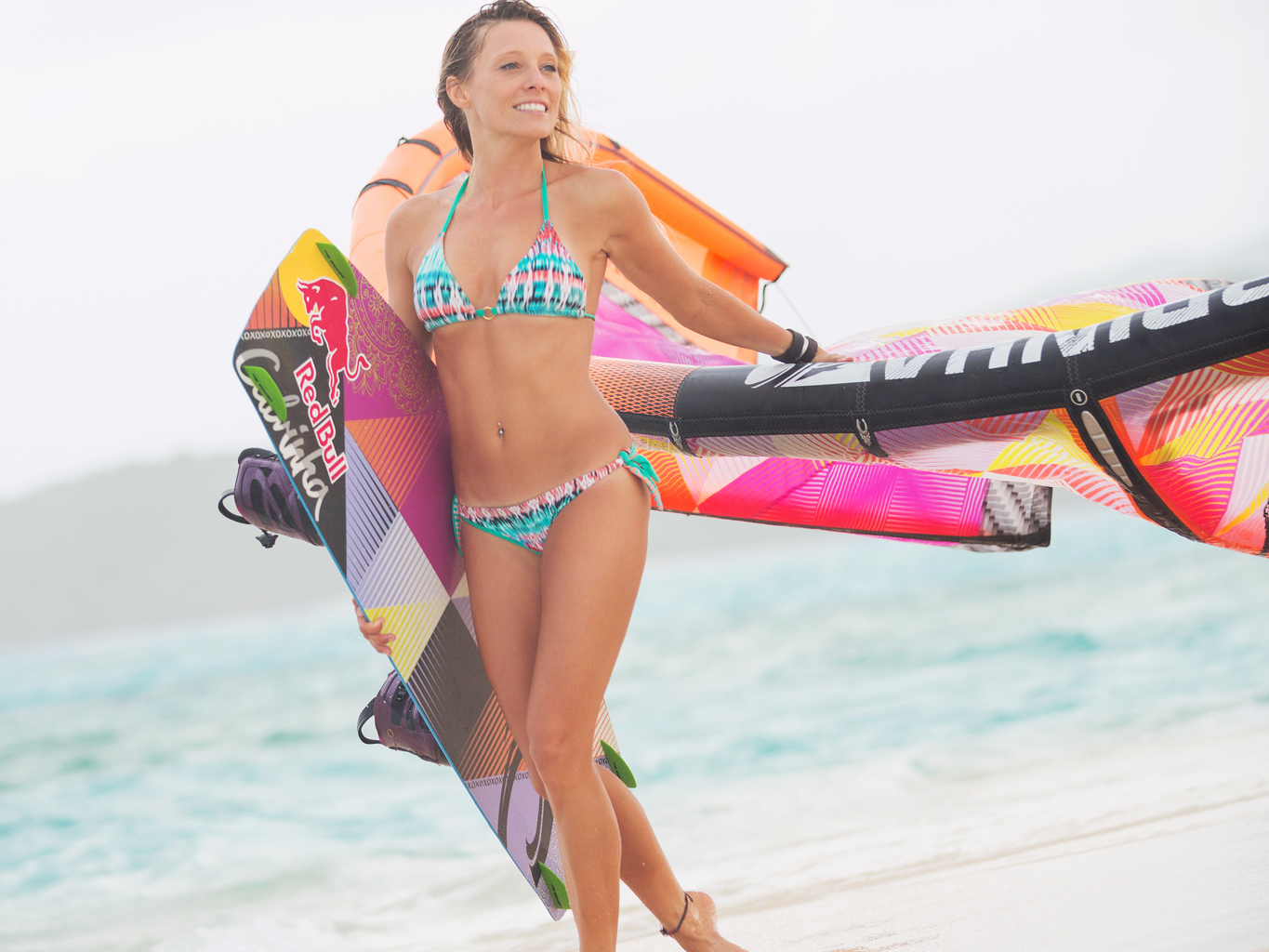 For two years now you've been more than just president of MaiTai Global; you're also establishing your own event business with www.susimai.com. How did that come about?
Bill and I had differing notions of where MaiTai Events should go. So it was time for me to go my own way, because my focus is still on kitesurfing and protecting the oceans. Bill will continue to organize tech conferences under his name on blockchain technology, cryptocurrencies, and other digitalization trends, which we had gradually integrated into MaiTai events.
Now you're organizing the Cabarete Kite Festival, for instance. What's that about?
The Cabarete Kite Festival is a good example of how I'd like to organize networking events. This year I had invited about 50 entrepreneurs. One of them was Valerie Bönström, who founded Mrs. Sporty and Pixformance and was named Germany's female entrepreneur of the year in 2012.
In addition the GKA-Airgames, which are all about the freestyle idea of kitesurfing, took place within the framework of the festival. The top athletes present then took care of coaching the business guests as "kite caddies" during the sporty part of the networking event. Here, athletes meet entrepreneurs who come from completely different areas and can maybe even help the athletes in their development. I'd also like to establish the Kite Festival as a platform that companies can use as a B2B event. 
That sounds exciting. Will the festival be held at other locations?
With my experience at MaiTai, I'd like to develop the Kite Festival into an event where I don't necessarily have to be present myself. What I have in mind is a kind of franchise system that can then be used by interested organizers to organize their kite and networking events. What's always important to me is that both sides benefit from networking at the festival. Companies that are launching something cool in the action sports sector can make direct contact with the best athletes here. And who doesn't want a kiter in their promo video if they want to build up a cool image?
Another event you're now organizing is the Ocean Goddess Retreat. What made you decide to do that?
The event is a wellness retreat for women who want to spend some time being active with like-minded people. We have a great yoga expert on board with Sierra Campbell, and the naturally the athletic program includes kitesurfing and surfing under the instruction of professional female athletes. But it's not just about action, it's also about wellness and awareness of ocean protection.
As an active athlete, you've also experienced digitalization and the increasing importance of social networks first-hand. What effects did that have on your job as a professional athlete?
I came into contact with the topic of social media very early, because I got to know Dave Mooring at a MaiTai event. He developed the Facebook program and drafted the very first Facebook pages. My page was one of his first test pages, and it got 40,000 followers in the first three weeks. That was an awesome development.
You were also one of the first 200 users on Twitter. How did that happen?
Also via MaiTai, in 2006, because my then-partner Bill tai was one of the investors. But back then I was still very busy with my professional career, and it took a while before I realized the potential of the social media.
And how do you use your accounts now?
In recent years, when I was really busy organizing MaiTai events, I used them less for my performance as an athlete. But now, with the publication of my book "Against the Wind" and with me organizing my own events, I can make really good use of these channels for promotion. 
You've established yourself as a woman in a world of action sports dominated by men. What were your experiences like there?
I was fortunate in that it all worked out great for me and nobody put unnecessary obstacles in my path.
And what are your thoughts as an action athlete on the "MeToo" debate?
The debate is very fascinating for me, because it's brought to light how several women have gone through the same thing. I personally haven't experienced any sexual assault from men, but I would never have let it get that far and have drawn a clear line beforehand. For example, a photographer at a shoot wanted me to ride in a bikini. Since I had bad experiences with that, I insisted on riding in sports tops and boardshorts. If he hadn't let that happen, I would have left again.
That takes a lot of self-confidence. Isn't it also true that women often have to let themselves be measured against men, especially in action sports?
In the past I wanted to do exactly the same things as my male kitesurfing colleagues, and paid for it with some serious knee injuries. However, sports science research in recent years has helped us women and demonstrated the physical differences between men and women. In skiing, for example, the risk of a cruciate ligament rupture is seven times higher for women than for men.
What I like is that these kinds of studies put women's performance in perspective. Every bit of recognition you get as an athlete strengthens your self-confidence. And if women get a beautiful body through a sport like kitesurfing, they can and should be proud of it. In the pictures I took, I always tried to convey exactly that.