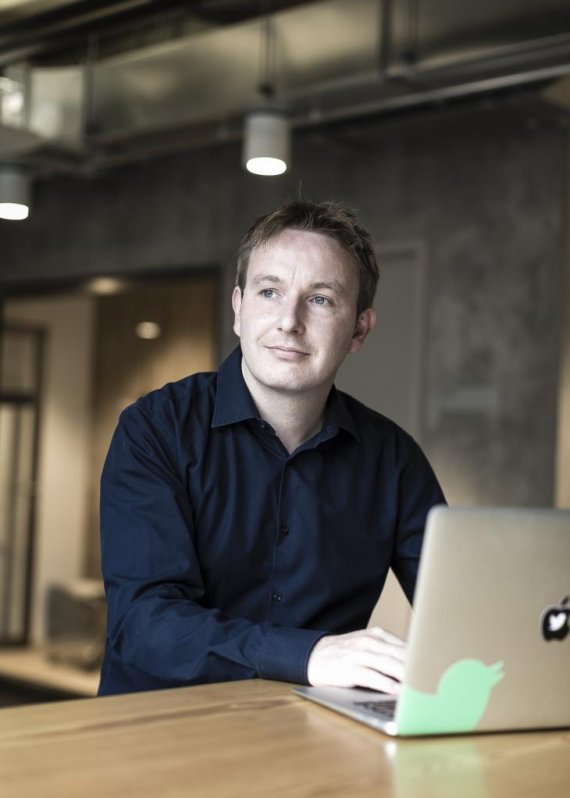 Tobias Schmidt is old at 40, and has been with the German Football League (DFL) since the beginning of the year. However, he's been in the soccer business for over 15 years now. His first post was with 1. FC Köln.
What is your job in the sports business?
Tobias Schmidt: As Head of Digital Content I, together with my team, am responsible for content marketing within the Bundesliga's B2C product range. This includes the German, English, Spanish, Polish, and Japanese websites as well as the Bundesliga's social media presence on Facebook, Twitter, and Instagram.
How did you get there?
After university, I cam to the 1. FC Köln in 2001. I first began in Administration, then switched to the Media department in 2006. I stayed with the "#effzeh" for a total of 12 years, and among other things in 2010 I was responsible for the launch of its social media presences, and was Press Spokesman a short time later. In 2013 I moved to the FC Schalke 04, and there headed the club's digital product range. I then went to Twitter as Sports Partnerships Manager Germany in 2016; since January 2017, I've been at DFL Digital Sports in Cologne.
What are, in your opinion, the most important skills that you bring to your job?
Besides the passion and enthusiasm for soccer, there's the ability to work in a team, flexibility, a sense for the latest trends and topics, as well as an understanding of the way digital platforms operate in sports.
Three essential things that you would like to recommend for beginners in the sports business:
You need to be able to get excited for sports, along with being creative and coming up with fresh ideas – which can even be unorthodox sometimes. At the same time, you should always visualize how high the mediality of sports is in comparison to other business fields.

Digitization is going to continue to pose exciting challenges for sports. Comprehensive skills in technologies, trends, platforms, and tools are indispensable.

Stay tenacious and flexible. In sports the path isn't always predetermined; setbacks are just as much a part of it as potential deviations from the course.
What development opportunities do you see in the sports business in the coming years, both in general and for you personally?
Digitization is in full swing and will remain a guarantor for disruption in nearly every sector in the future. This will also lead to new jobs and potential in the sports business, both in content marketing and classic media work, as well as in marketing, but primarily in the field of data preparation and data analysis.
"Digitization is going to continue to pose exciting challenges for sports. Comprehensive skills in technologies, trends, platforms, and tools are indispensable."
Tobias Schmidt, Head of Digital Content at the Deutsche Fußball Liga