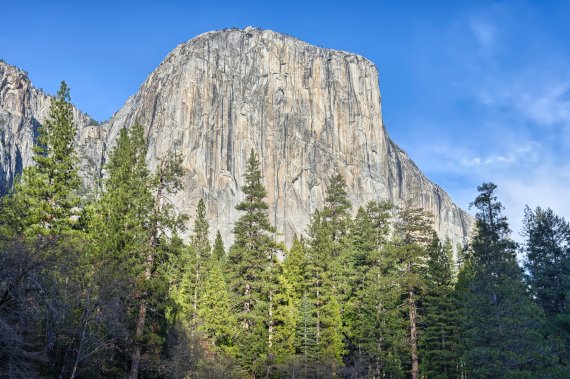 Want to become a product tester! How? You can find more information about free registration here. >>>
The magazine "National Geographic" financed Alex Honnold's daring mission and, with the help of drones, filmed a documentary about his record attempt. Honnold abandoned his first attempt in November 2016 after an hour, the documentary explains.
In the preparation stage, Honnold memorized every hand and foot placement so that he could overcome the extreme physical and mental challenge. One mistake or lapse in concentration would have meant certain death.
Alex Honnold: The "moon landing" at El Capitan
Only a few friends knew about the hazardous mission at "El Capitan". Alex Honnold started on Saturday at 5:32am. At 9:28, he hauled his body over the top-most edge.
Alex Honnold was celebrated all over the world. Almost every newspaper reported about the venture at "El Capitan". Climbing legend Tommy Caldwell described Honnold's achievement as "moon landing of free soloing". The Huber brothers, Thomas and Alexander Huber, congratulated Honnold: "Mindblowing and what to say.. you are Great!"
What a adventure.... 19 Years ago Alex and I climbed Freerider on El Cap... now Alex Honnold climbed the route free...

Posted by Huberbuam on Monday, June 5, 2017
Honnold expressed his thanks for the many congratulations via Facebook: "I'm moved by the many messages from friends and the vast climbing community. It's incredible." 
Video: Exciting ideas on sustainability