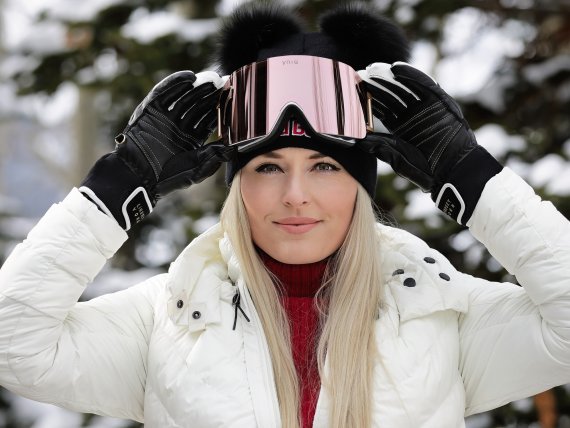 Former ski alpine world champion Lindsey Vonn is getting into the sports business. The US American, who ended her professional career at the beginning of 2019, is the new shareholder of the Swedish sports fashion brand YNIQ.
The brand manufactures ski goggles and eyewear and won the ISPO Award in 2015.
You will find YNIQ at ISPO Munich 2020 inHall B1 Booth 104. To the list of exhibitors
"We are proud to have the number one rider in our sport among our owners," says company founder Mikael Kenson. "YNIQ represents the relentless pursuit of perfection, functionality and handmade quality in the midst of a world of mass production, and Lindsey is an exceptional title collector with dedication and passion for the sport and a perfect style that fits right in."
"Fashion and functionality have always been important to me on and off the slopes. I am excited to join YNIQ's creative and innovative team as a stakeholder. The brand, with its passion for quality, innovation and style, is a perfect fit for my vision of luxury, high-performance eyewear."
Lindsey Vonn is the most successful athlete in alpine skiing history with 82 World Cup wins, an Olympic gold medal and 2 World Cup titles