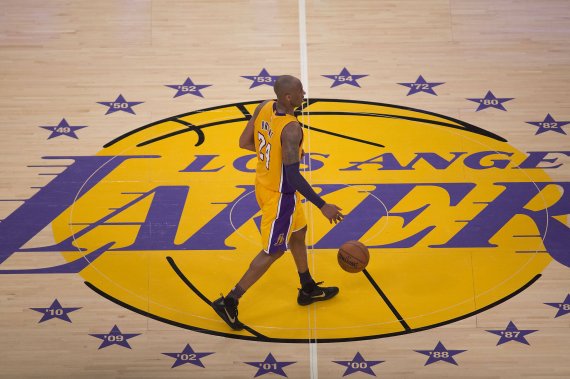 On August 23rd, Kobe Bryant would have turned 42 years old - right in the middle of the NBA playoffs that were postponed due to the Corona crisis. His former Los Angeles Lakers team and sponsor Nike pay tribute to the five-time NBA champion with several events in August.
This August, Nike is launching "Mamba Week". After the US sportswear manufacturer withdrew the ex-Lakers player's collection from sale after Bryant's death on 26 January for reasons of piety, a new collection with five unique colour samples of the Kobe 5 Proto Sneakers is now launching. The campaign is intended to commemorate the fifth NBA title Bryant won ten years ago.
The new collection includes five sneaker models and a shirt with Bryant's name and back number.
The jersey numbers 24 and 8 used by Bryant are the occasion for another action in honor of the ex-athlete: The district Orange County has declared August 24th Kobe Bryant Day. A name day of its own for perhaps the most famous inhabitant of the district south of Los Angeles.
On August 24, the Los Angeles Lakers will also play in a special Nike jersey in black and with snake scales for their play-off game against the Portland Trailblazers.
However, the admission of Bryant to the NBA Hall of Fame, originally planned for October, has to be postponed until 2021. The ceremony will not take place until mid-May 2021 due to the Corona Pandemic.