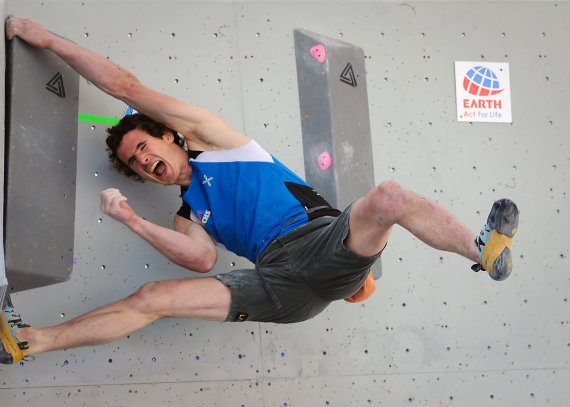 On September 3, 2017, Adam Ondra from Brno in the Czech Republic caused an earthquake in the climbing scene at the age of just 24. At the time, Ondra made the first ascent of the Silence route in the Hansehellaren cave in Norway. With its extreme overhang, Ondra classified it as a 9c route - a grade that had never been successfully climbed before. With this feat, Adam Ondra manifested his status as an exceptional climber, which he had already earned in the years before with exceptional performances in competition climbing and bouldering.
Ondra started climbing at the age of six, when he went on climbing trips with his parents. At the age of eight he was already mastering routes of difficulty 7b+.
Achievements:
In competitive climbing, Adam Ondra has been among the world's best for over a decade: he has won gold at climbing World Championships four times. In addition, he achieved 14 World Cup victories and one European Championship title. Ondra is also already qualified for the climbing premiere at the Tokyo 2021 Olympics.
Social:
Instagram: 637,000 subscribers
Facebook: 156,000 subscribers
On his social media channels, Adam Ondra constantly provides his followers with new picture and video material of his climbing tours.
Adam Ondra's partners and sponsors: Montura, La Sportiva, Black Diamond, Trentino, Mazagrande, Garda, Volkswagen.
Ondra also has his own gym: the Hangar in his native Brno.