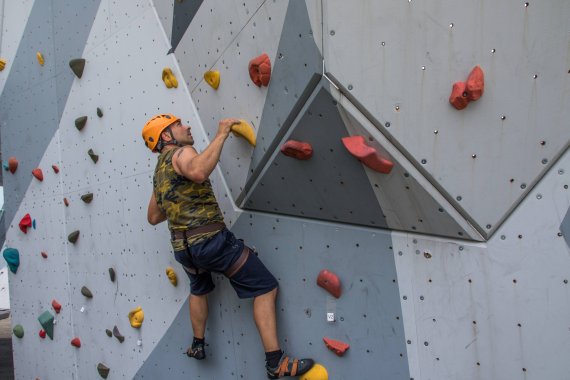 The pedometer on the smartphone celebrates exceptional physical activity with a fanfare including a victory wreath, customer loyalty programs reward purchases with special rewards - gamification is part of everyday life.
The idea behind it: Game-typical elements are supposed to change people's behavior and motivation in areas that are actually unrelated to games. Game producer Volker Hirsch's favorite example is the visual transformation of scary MRI/CT machines for children into an adventure land.
"The room was designed as a ship and the children were told that they had to be extra quiet because there was a pirate on deck. The tock-tock of the machines was then the sound of the pirate's wooden leg on the deck, for example. The result was impressive: before, 80 percent of the children had to be sedated with medication before an examination; after the conversion to Adventure Land, it was only ten percent," Hirsch says.
Sports retailers can also exploit the play instinct of children and adults. The dimensions of feel/experience, discovery and challenge play an important role. Here are six tips on how to use gamification to boost your business.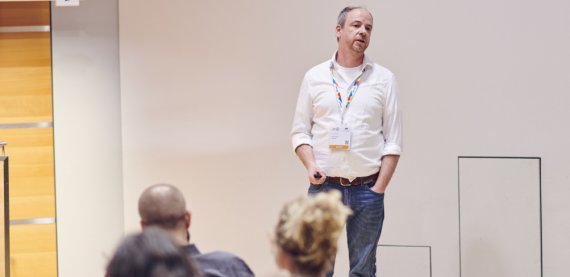 A good example of this is the Globetrotter Store in Munich. Visitors can try out their skills on a climbing wall on the upper floor, while canoes or SUP boards can be tried out live in a large water basin in the basement.
This does not require a large investment. For example, you can hang a basketball hoop to encourage customers to participate. "A scoreboard then picks up the more ambitious ones," Hirsch says. Whoever scores the most in a row in a week, for example, can be rewarded with a shopping voucher.
Of course, the play instinct is still most pronounced among children. With special offers such as a juggling contest or a climbing competition, they can easily lure them into the store. And so can the adult shoppers. Hirsch: "Children indirectly have a lot of buying power."
At the NFL Experience in New York, visitors can have their picture taken with the Super Bowl winning trophy. "Anyone can replicate that in their store with their resources. For example, you can get a replica of the DFB trophy, which you can then lift into the air in front of a photo wall," Hirsch says. That way, customers go home with a unique souvenir.
These can include running meets or autograph sessions with stars, for example. In the age of digitalization, online platforms can also provide perfect support: The sporting goods retailer Hervis in Austria, for example, has launched GetMovin.at in Austria. In addition to regular sports meetings, special events are also offered there.
Every workout completed and every event attended earns points, known as credits, which can be exchanged for Hervis vouchers. The fitness chain McFit is also consistently relying on digital gamification options..
The best ideas on how to playfully turn your store into an experience area for customers and thus increase their motivation to buy often emerge in a champagne mood. "Sit everyone down once a month in the evening over a beer and pizza and brainstorm," Hirsch recommends. You can also use the gamification principle here and reward the best ideas with a raise.
The best ideas for making your store into a fun place of experience for customers, and thus increasing motivation to buy, often come about over drinks. "Sit down once a month in the evening with pizza and beer, and brainstorm," Hirsch recommends. Here, too, you can utilize the gamification principle and reward the best ideas with a pay raise.