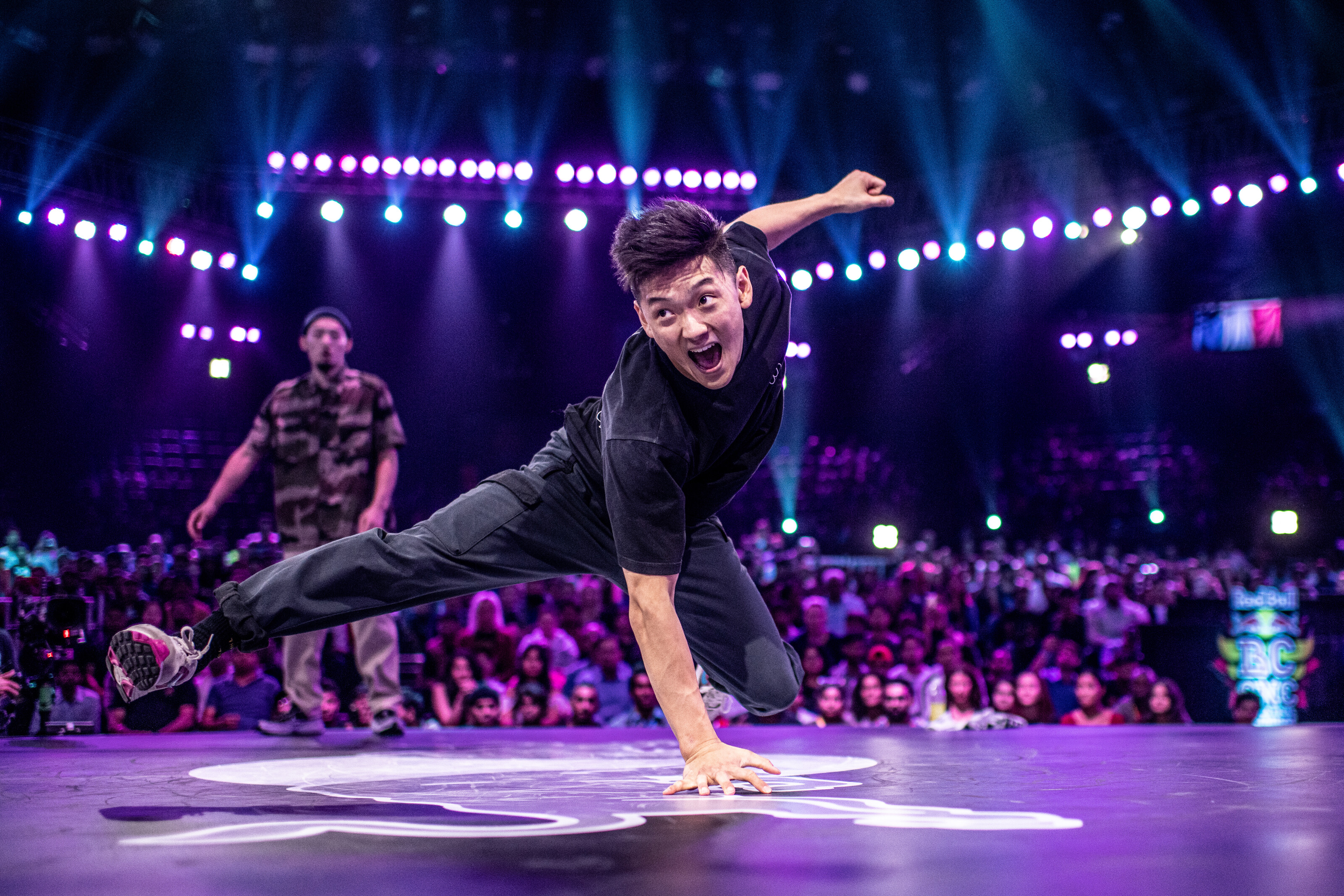 B-boys and B-girls have always been pioneers. As far back as the 1970s, when mainly African-American youths in the Bronx in New York whirled a completely new dance style onto the asphalt of the streets and squares with break dancing. They will also be pioneers in Paris in 2024. That's when breakdancing will be the first dance sport ever to be at the Olympic Games.
This is an unusual move by the International Olympic Committee (IOC), which relies primarily on existing, established club structures for its approved sports. Breaking, on the other hand, is not dominated by clubs, but by unofficial groups that come together to break.
A dress rehearsal for the Olympic premiere already took place in 2018 at the Youth Olympic Games in Buenos Aires, where the sport was included in the program for the first time. Breaking competitions were also held for the first time at the 2019 Southeast Asian Games in the Philippines.
Anticipation prevails. "In my opinion, this is great. People who previously only danced underground can now prove themselves," says Marco Greawert, founder of crew Street Beatz.
But in the breaking scene, the rise to an Olympic sport is also causing reservations. Breaking is not simply a thoroughly organized sporting event, but a lifestyle full of spontaneity and creativity, says Thorsten Süfke, president of the Berlin Dance Sports Association: "You have to bring together the life culture of breaking with the demands of organized sport - that's a big balancing act."
For instance, B-Boy and Street Beatz member Carl Ferdinand Beccard fears, "At the Olympics, there will probably be something like a list and the jury will put check marks on what all has to be fulfilled - that takes the creativity out."
A total of two medal decisions are planned - one for the men, one for the women. In each case, 16 B-boys and 16 B-girls will compete in solo battles, i.e. one-on-one duels. In each battle, the two participants take turns in so-called "Throw Downs". A throw down lasts 60 seconds, during which the participants can impress the jury with their moves.
The jury then awards a score based on six criteria: creativity, personality, technique, versatility, performance and musicality. Technique, performance and creativity account for 60 percent of the total score, while the other three criteria account for 40 percent.
Whoever has the highest score wins and moves on to the next round of the competition.
The exact dates and venue of the breakdance competitions are not yet fixed.
In the men's event, Canadian Phil Wizard, three-time world champion and Red Bull athlete, is one of the top favorites. Japanese breakdancing star Shigekix, who finished third at the 2018 Youth Olympic Games in Buenos Aires, also fancies his chances.
In the women's competition, the US American Logistx and the Russian B-girl Vavi are considered the favorites.