Be up close and personal when the greats from the sports business industry talk about their greatest successes and worst defeats and tell you what drives them to do what they love so much. Get inspired, share your experiences and learn from the leaders. You can look forward to these 7 speakers at ISPO Munich 2022.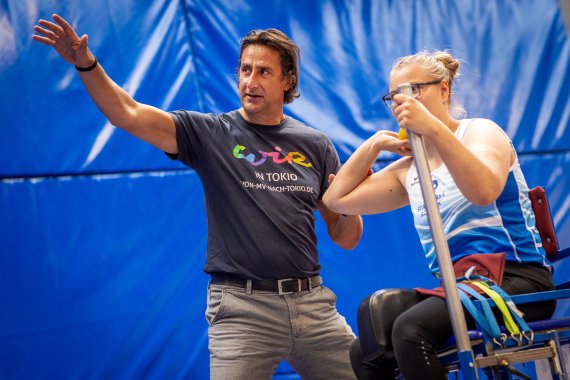 Olympic champion, diagnosis of bipolar disorder, doping confession: former decathlete Christian Schenk knows what it feels like to be at the top. And also at the bottom. After his career in competitive sports, inclusion is now a topic close to his heart. Sport connects people - whether with or without a handicap. This year, he organized the "all inclusive" festival in Rostock, an event for truly everyone. And there is still work to be done in terms of inclusion: "There are [...] uncertainties, fears in the clubs, among the trainers and exercise instructors, to look after untrained para-athletes. Therefore, there is a lack of offers."
At ISPO Munich, Christian Schenk hosts the open audience discussion together with Paralympic cyclist Denise Schindler and Katharina Inselkammer, hotel owner and operator of an inclusive gastro project. "The potential of inclusivity in sports and business development" (Nov. 30, 2022, 1 p.m. - 1:25 p.m. on the Main Stage)..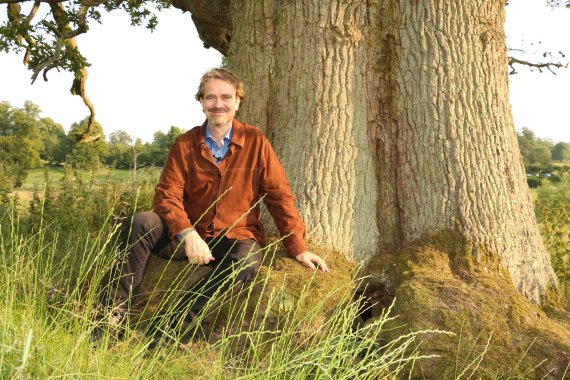 Walter Link is founder and CEO of NOW Partners and at the same time strategic innovation partner of ISPO. In this role, he helps companies transform themselves so that their economic success is based on - not competing with - the regeneration of people, societies and nature. And brands will not be able to avoid this transformation: "Without healthy ecosystems and societies, we cannot have healthy companies and economies in the long term," says Walter Link.
Meet Walter Link and his company here at ISPO Munich:
11/28/2022, 11:00 a.m. - 11:50 a.m.: "Resilient & Regenerative Supply Chains - Near-Shoring and Relationship" (Main Stage)

28.11.2022, 15:00 - 15:50: "Real ESG Finance, Banking & Investment - How financial markets push companies towards regeneration" (Main Stage)

29.11.2022, 11:00 - 11:50 a.m.: "Lobbying for Sports, Health and Climate" (Main Stage)

11/28/2022, 3:00pm - 3:50pm: "B Corp drives impact and business success" (Main Stage)

Innovation Labs, now presented by NOW Partners, will take place after the Master Classes in the Sustainablity Hub and Retail/Digitize Hub.
Vibeke "Vibi" Sefland is an ambassador for the Aclima brand and a mountaineer, mountain guide, adventurer, development worker and officer in the Norwegian armed forces. And her achievements are impressive: she has already climbed the seven highest peaks on all continents ("7 summits"), led the first Afghan woman to the summit of Afghanistan's highest mountain, Noshaq (7492m), and trained the first all-female unit to cross Antarctica in 2018 at the NATO COE Winter Welfare Center. She always combines her own expeditions with aid projects that benefit disadvantaged local people.
Vibeke's philosophy? To make full use of one's potential, to face challenges and to go one's own way - and she wants to inspire other women to do the same.
You can meet Vibeke at ISPO Munich here:
11/28/2022, 10:30 a.m. - 10:55 a.m.: Aclima Workshop (Sustainability Hub).

30.11.2022, 10:00 - 10:50 a.m.: "Female empowerment - stories to be told" - moderated by Laura Lutz with Vibeke Sefland, Theresa Fritsch, Anna Pramila Meissner, Antje Dittrich, Kira Schubert and Jana Bernhard (Main Stage)
No one knows the business as well from the inside and the outside as Marcel Höche. For him, job and sport go hand in hand. The trail runner has been running since he was 14 and was product manager for adidas for several years, while also being the first athlete for the Terrex brand in the DACH region. For him, clearly an advantage in developing products that really work on the trek. For trail running he changed jobs and moved closer to the mountains, but still works full time and trains 20 hours a week for his competitions.
At the ISPO Munich Community Run (11/29/2022, 7:15 a.m. - 6:15 p.m., starting point Entrance West), you'll have the chance to run right alongside an insider of the German trail running scene and maybe pick up a tip or two. Marcel will also be speaking at the Sustainability Hub on "The tale about sustainability" (11/30/2022, 9:30 - 9:55 am).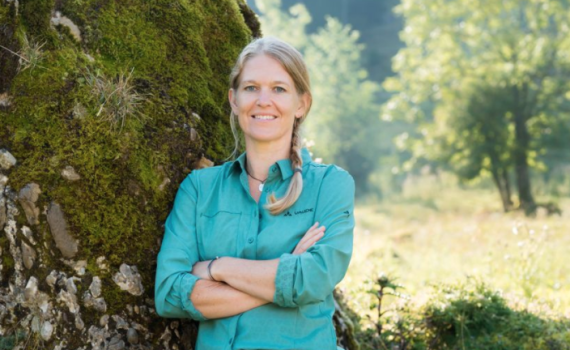 Antje von Dewitz is CEO of the outdoor brand Vaude and is the second generation to lead the company. Her philosophy? As CEO, she wants to exemplify that values such as sustainability, work-life balance and trust do not stand in the way of a brand's economic success - quite the opposite. This year, she fulfilled a personal dream by crossing the Alps and took two and a half months off from her job as Managing Director to do so. Whether global challenges or social responsibility, Vaude takes a clear position. For example, Antje von Dewitz advocates for a tightening of the supply chain law and wants to change Vaude's production so that at least 90% of all of the brand's products are made from predominantly bio-based or recycled materials by 2024.
This is Antje von Dewitz speaking at ISPO Munich:
11/28/2022, 1:00 - 1:50 p.m.: "Enabling a Better Future - A Vision for Sustainability" with Antje von Dewitz, Eva Karlsson, Kilian Hochrein & Kutay Saritosun (Main Stage).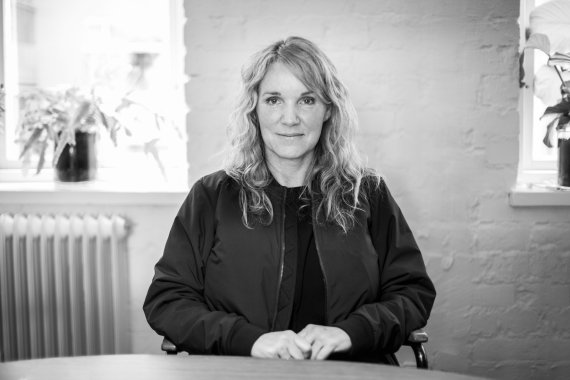 Eva Karlsson is CEO of the Swedish outdoor brand Houdini, a comparatively small brand but an absolute pioneer in the field of the circular economy. Already 90% of Houdini products are designed to be recyclable and find a new use when their life cycle is over. What also makes Houdini unique is that the brand shares its knowledge with the industry - whether it's technology for eliminating microplastics or learnings from product development. Because that's the only way the sports business is still making the turnaround to sustainability. "I love nature as much as our community of like-minded people: Maximum, genuine sustainability instead of profit maximization is at the heart of our entrepreneurial focus," says Karlsson.
Find Eva Karlsson at ISPO Munich here:
11/28/2022, 1:00pm - 1:50pm: "Enabling a Better Future - A Vision for Sustainability" with Antje von Dewitz, Eva Karlsson, Kilian Hochrein & Kutay Saritosun (Main Stage).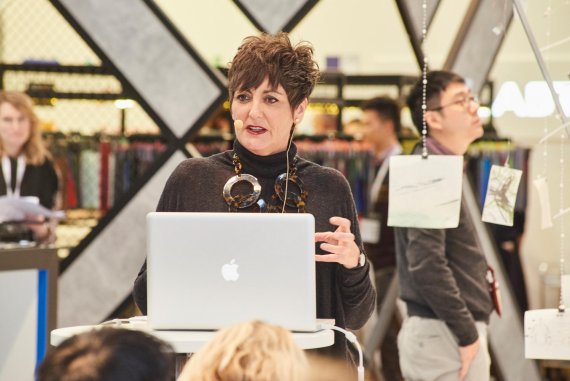 As an independent trend consultant, Louisa Smith always has her finger on the pulse of the textile industry. Which fibers will be used for sportswear in the future? How is sports fashion changing? What's happening in textiles in terms of sustainability? Louisa knows, and she knows years in advance. This makes her a valuable partner for brands that are pre-planning their collections. Together with ISPO, she defines the textile trends for the sports business for each season and is part of the jury for the ISPO Textrends Award.
Meet her at ISPO Munich to get up to date, get fresh inspiration for your brand and find out who the winners of the ISPO Textrends Awards are:
11/28/2022, 12:00 - 12:55 p.m.: "ISPO Textrends - Mega Trends Presentation and Award Winner Ceremony" with Louisa Smith, Jonas Wand & Susi Altrichter.