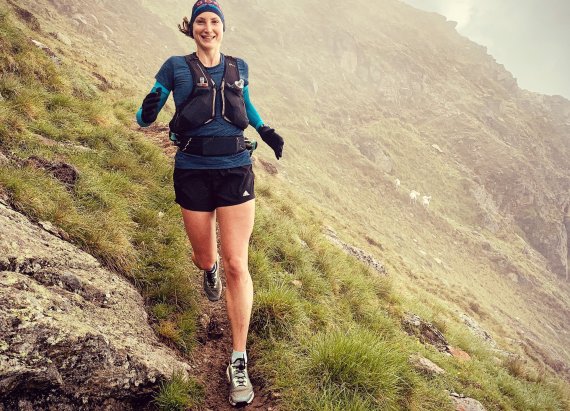 Hello Lena, OutDoor by ISPO 2023 in June is already very well booked. Now the industry is already looking forward to ISPO Munich in November. What can we expect there?
Clearly more of what excited exhibitors and visitors at the restart of ISPO Munich in 2022 after the Covid break - and many new ideas and concepts. We already have more booth bookings than in the same period last year. Many well-known and great brands that were still on hold last year are back. As well as even more international associations with their own presences and exciting first-time exhibitors.
The Future Lab as the heart of the trade show will beat even stronger. In concrete terms, this means that, in line with our motto "New Perspectives on Sports", we will be bringing renowned speakers to the Future Lab who are also well-known outside the sports industry and who will open up special perspectives for us. We will increase the number of stages, offer master classes and workshops, expand the presentation of the ISPO Award and ISPO Brandnew, offer even more networking opportunities - and celebrate the sports community at our parties.
What makes ISPO Munich so special? Why can't you miss it?
For me, there is no other trade show in the world that combines business, inspiration and emotion as much as ISPO Munich. On the one hand, ISPO Munich is of course a business platform where the sports industry and retailers meet, where international contacts are made, business is initiated and innovations are presented.
But the sports industry is probably the most emotional business in the world. Hardly anyone wears a suit and tie here. Here, every businesswoman and businessman is also an enthusiastic sportsman or woman and carries the sport in their hearts. We reflect this emotionality and deep connection with sports by making ISPO Munich 2023 highly emotional and full of inspiration.
What are the major themes of ISPO Munich?
The theme that sums it all up is our motto: "New Perspectives on Sports."
At the latest since the Covid 19 pandemic, we know how important sports are for society. So, in addition to classic and new sports products, we are looking at all the major megatrends and their impact on the global sports business.
The core topics in the Future Lab are innovations, digitalization and sustainability - from digital and sustainable transformation, sports tech, digital healthcare and wearables to new solutions through artificial intelligence. We are also opening a platform for urban, streetwear, fashion sports brands in the Future Lab hall with Project ZEITGEIST.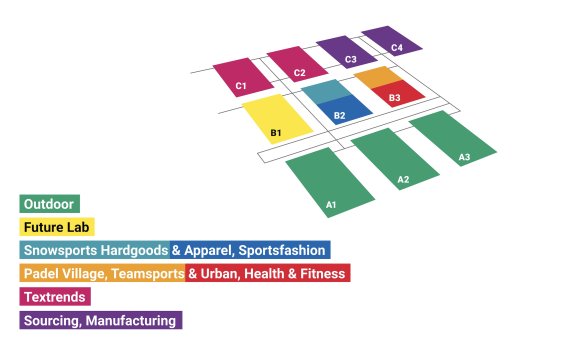 How do the "New Perspectives on Sports" show up in the other halls?
All areas of sports and sports business now need inspiration and exchange in a professional network. That's why there will also be crystallization points in the other halls to discuss the important topics of our time. This can be seen, for example, in the new thematic focus on "Sports Tourism" in the Outdoor halls. Or in the two Textrends halls, where not only innovative fibers and fabrics will be on display, but of course the topics of sustainability and circular economy will play a very important role.
The cooperation with Highsnobiety was also new last year. Will it be continued in 2023?
2022 was the starting signal. Together with Highsnobiety, we are building the 520M brand. With Highsnobiety's expertise, we are able to address the fashion-oriented GenZ generation and millennials and win them over as a new target group at ISPO Munich.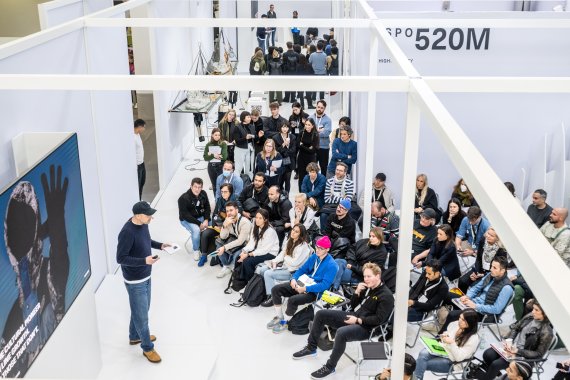 The snowsports community is facing many challenges. How are you responding to them?
In Hall B2, we will present the entire value chain of winter sports and create a new world of experience - including a community meeting place - especially for the young and trendy ski manufacturers. Many of these innovative brands have just discovered ISPO Munich for themselves.
In addition to enjoying the innovations in winter sports, it is particularly important for this community to find new perspectives and solutions for the current challenges facing winter sports. These will be addressed by having a Speakers Corner here where the winter sports community can exchange ideas on topics such as digitalization and mobility.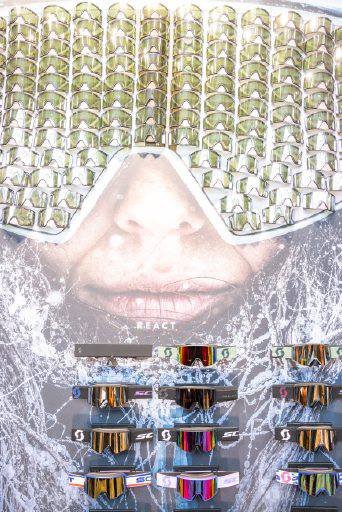 At OutDoor by ISPO, you will be using colored admission tickets for the first time to better distinguish between visitor groups. Is this also planned for ISPO Munich?
We see ourselves as a platform that facilitates new business contacts, strengthens the sports community, and thus accelerates the development of the sport as a whole. To make it easier to identify the peer group that is relevant to me, we introduced color coding for retail, media and other trade show participants as a first step at OutDoor by ISPO in June this year. This is a test that we will also implement for ISPO Munich if it is successful.
A brief look into the future: What can we expect from ISPO Munich in the coming years?
First of all, I have to disappoint everyone who wishes for an ISPO Munich like in 2019 or 2020. We are not looking back, but forward. We are planning an ISPO Munich that presents a wider range of topics than ever before - and does so in a much more entertaining and emotional way. That means: full focus on content and sports community. Less quantity. More quality.
Already this year, no major player in the international sports business will be able to afford not to be at ISPO Munich. I can only recommend to everyone: Come to ISPO Munich 2023, whether as exhibitor or visitor, and let's shape the future of sports together. And celebrate together.