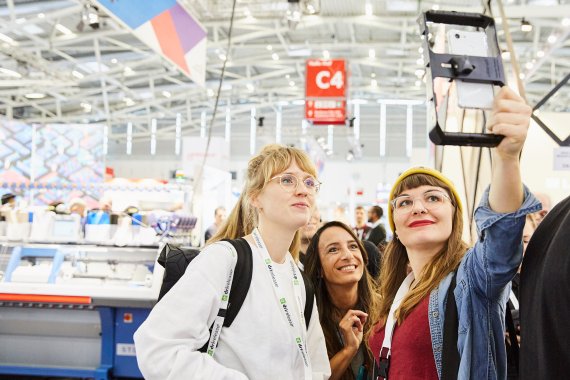 Our live reporter Stefanie Schwenda will take you by the hand, show you the exhibitor halls, test the latest products for you, sit in the front row of exciting talks and panels, and spotlight star guests for you! We'll tell you what to expect on our social channels during ISPO Munich 2022.
If you want to be as close as possible, our Instagram channel @ispo.acceleratingsports is your go-to channel! With stories and reels every minute, you'll never miss a highlight. So be sure to follow! Our live reporter Stefanie Schwenda visits ISPO Munich for you and captures all the impressions as if you were there discovering the ten halls of the world's most important sports trade fair yourself.
Be there when she interviews inspiring leaders and athletes, shows you the latest trends and shares insights from talks and panels. She also sits in the front row at the ISPO Award and ISPO Cup award ceremonies. You'll get to know the hottest start-ups at the ISPO Brandnew Pitch. And you can find out how to "hack" your body with simple tips for more well-being and performance in the Red Bulletin Live podcast.
By the way, you're more likely to be on Facebook than Instagram? You can find all the stories and reels there, too!
Stefanie Schwenda (31) might look familiar to you - she already took the community that couldn't be there with her live to OutDoor by ISPO! As a social media professional and enthusiastic athlete who loves to run long distance and is training for her first Hyrox competition, she knows exactly which insights from ISPO Munich are interesting for you at home! Just let yourself be infected by her good mood and her enthusiasm for sports. Whether Diversity Talk or ISPO Party, Stefanie is right in the middle of it!
German is not your native language? No problem, because Stefanie guides the international community through the fair in English!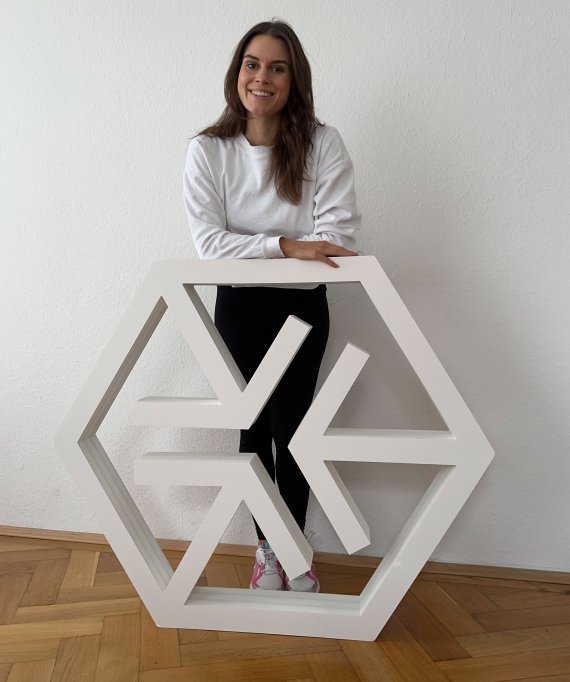 Get the TLDR version of ISPO Munich on LinkedIn! If you don't have time to follow the trade show live in detail for three days, we'll collect the highlights for you here, such as key takeaways from the most exciting talks. So you are up to date at a glance! And of course, you can also get detailed insights on topics and trends afterwards on ISPO.com. So check right now if you are already following us on LinkedIn.
If you're less interested in impressions than in hard facts about ISPO Munich, our Twitter channel is the right place for you. It's also worth following if you're on site: We tweet continuously on all three days of the trade show and always remind you shortly beforehand about program highlights that you can't afford to miss! And even at home, you can find out when exciting talks, discussions and workshops are taking place, which highlight product has just been presented and which cooperation has just been announced.