It was two years ago that ISPO Munich first made a big effort to engage with the theme "women in sports" and established a Women's Lounge. This topic had played a role before then, of course, but in the view of ISPO Munich's Community Manager, Kim Scholze, it was far too downplayed.
At the heart of the discussion surrounding the Women's Lounge are the themes "women in leadership positions" and "women as a target group." Scholze believes that there still too few women in high-powered positions in the sporting world. "In spite of this women are a growing target market, as more and more are taking an interest in sports," she says. "It's typically the woman who makes decisions about the family budget, so it's even more important to cater to their needs."
ISPO.com: What kind of resonance has it had with exhibitors and guests, what has been your experience of two years of the Women's Lounge – what has been well received, and what has gone down a bit more poorly?
Kim Scholze: The fact that women have been made a priority, that we are actively supporting this transition and promoting a dialogue has met with positivity. Awareness has certainly increased. Discussions about, for example, female executives have struck a chord.
At the highest level, female entrepreneurs and CEOs are swapping ideas on the issue of leadership style and emotional intelligence, without stigmatizing or reducing themselves to clichés. Male visitors to the lounge are completely welcome and always will be.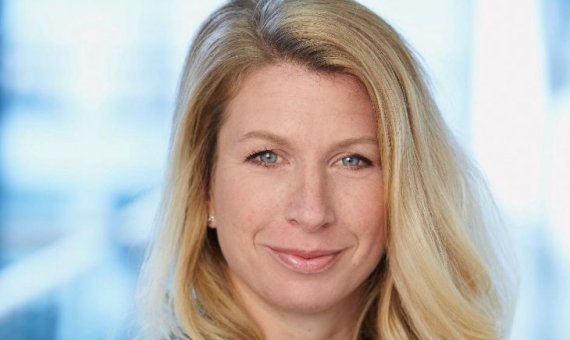 How many female speakers and guests has the Women's Lounge had over the past two years?
There have been well over fifty speakers from the sports and fashion industries and more than a thousand guests, both men and women.
What has been especially well received in the context of "women and sport business"?
The conversations at the last ISPO Munich gave birth to several promising ideas:
The

development of female-specific products

The differentiation of the target group "women"

The focus on female athletes in (product-related) communications

The support offered to female customers in retail
For example, while women tend to prefer being addressed in a more emotional manner, men tend to prioritize technical information. This is where many brands have a lot of catching up to do. As such, this is an area where our expert talks have given our product developers, retailers, and marketing professionals important direction and impetus.
The proportion of high-powered women in the sports business (clubs, associations, marketers, corporations, etc.) is remarkably low. How does this underrepresentation of women impact the marketing of sporting goods?
Many products on offer are geared towards extreme high-performance, the focus in marketing seems very masculine – both in its imagery and vocabulary. The facts are placed in the foreground and it seems that other factors are perceived as clichéd.
A woman's everyday life is often extremely complex and multilayered, as many perform the roles of mother, businesswoman, and family-coordinator simultaneously. This diversification is often not sufficiently accomplished.
How is the "target group women" changing in sports marketing?
At this point many brands are adopting an increasingly strong and target group-oriented focus – from product communication to appeal in retail. If you think that this all just amounts to pink sneakers, you've got the wrong idea. Because we've moved beyond thinking that simply changing the color is enough. Women are coming to the fore in communication, which is increasingly targeting their needs. That means that brands are making use of stronger imagery, more pictures, and more videos.
For example, The North Face would like to strengthen the position of women in the sports business and reshape perceptions of them with a large-scale campaign. The prominence given to women in the tagline "She Moves Mountains" is as polarizing as it is authentic.

Brands like Kari Traa, Leki, and Vaude all have women in executive positions.

The backpack company Deuter was one of the first to fully grasp the complexity of the target group and launch a complete line just for women.

Furthermore, areas like events and functions have developed and established qualitatively superior formats in recent years – whether it's women's winter camps or bike camps, the demand is enormous.
In the future, would you rather that the Women's Lounge expand or vanish – and why?
For us, "women in the sports business" is more than a trend. We are therefore doing everything we can to pursue it further and encourage discussion. For example, 2019 will also see a large number of talks and discussion panels on the agenda for the Women's Lounge. We hope to develop even more formats which incorporate all prior themes, and to be able to dedicate more time to new ideas like "the sports business' female leaders of tomorrow."