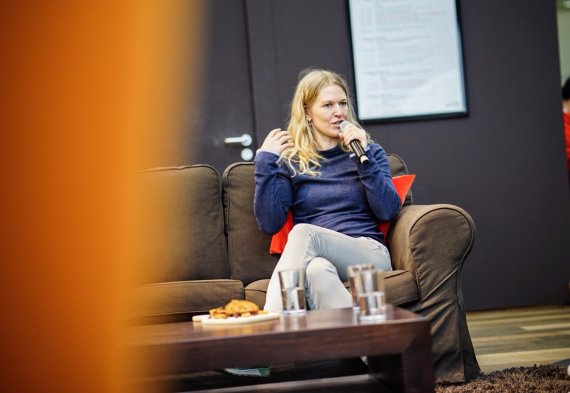 In view of the increasing relevance of sustainability, the family-owned company has founded an academy for knowledge transfer. "We want to inspire companies to put sustainability into practice and support them in doing so with our expertise and experience," explains Lisa Fiedler, head of the Vaude Academy for sustainable business.
"Our sustainable orientation not only makes us innovative and fit for the future, but - as we have been able to experience in recent months - also crisis-proof. The realization that sustainability today is a modern and essential business competence is becoming more and more firmly anchored in the economy. We are receiving many enquiries from companies who see us as a best practice example and would like to gain an insight into our way of doing business," said Antje von Dewitz, Vaude Managing Director. "I am pleased that with the newly founded Academy we can now accompany other companies even more strongly on their sustainable path.
With lectures, workshops and individual consultations, the Academy addresses companies, professional networks and organisations. It ranges from concrete, individual measures to the design of a sustainable corporate strategy and the introduction of sustainability management systems.
Vaude founded the Sustainability Academy as a social business. Profits are reinvested directly into the business and used to further develop the educational offer for schools and universities. The development of the Vaude Academy is supported by the German Federal Foundation for the Environment (DBU) since May 2020 for two years with subsidies.
In addition to the transfer of knowledge for companies, there are also offers for schools, universities as well as non-profit associations and initiatives interested in topics concerning a fair and humane textile industry, environmentally friendly materials and recycling management or a business management at Vaude.