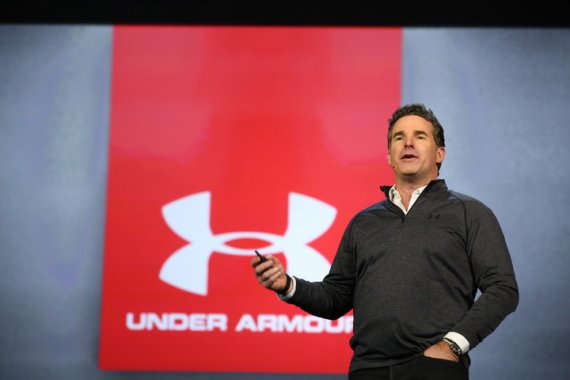 The sportswear manufacturer Under Armour presented technical gadgets from the health and fitness technology sectors at the electronics trade fair CES in Las Vegas. Under Armour wants to continue to focus on the interconnectedness between sports and technology.

For that reason, clothing and equipment manufacturers like Nike and Adidas are no longer the only direct competition, but also electronics companies like Apple and Samsung. "What are we going to do if Apple and Samsung decide that they are going to start making apparel and footwear? And, if they did, what would it look like?" Knowing this is the greatest challenge, those questions have to be answered to be able to beat Apple and Samsung in the future, according to CEO Kevin Plank. "Whoever invents the next great t-shirt wins" Innovation is the key to success that Under Armour wants to focus on, says Plank.
At CES, the American company Under Armour presented (among other things) its new generation shoe model, which uses a built-in chip to track the wearer's performance. CEO Kevin Plank brought swimmer and record-winning Olympian Michael Phelps to the stage for the presentation.
Under Armour also presented a new line of sleep apparel called "Rest. Win. Repeat." It measures the body's dormant phases and is meant to help in regeneration.