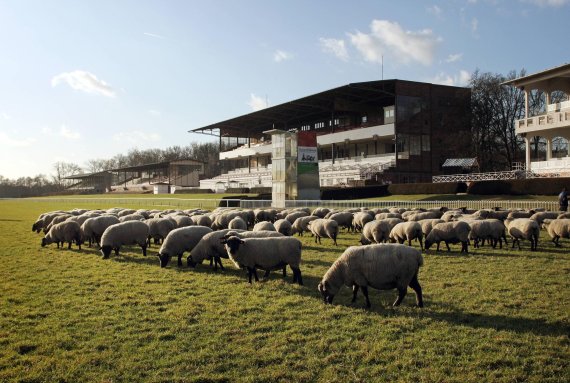 Prior to the onslaught of functional synthetic yarn, it was wool the earliest explorers turned to for their base, second and outer layers. Apart from the fact nothing else was available, the inherent natural properties of wool from moisture management through to soft touch and thermal regulation did the job. With the birth of synthetics, wool was replaced by lightweight counterparts that also offered performance. But it didn't eliminate wool, and merino wool in particular.
Receiving both Selected and Best Products awards at ISPO TEXTRENDS, Global Merino is one company who has managed to bring merino wool products back into the sports world. Today's performance wool can be micro fine through to compact double sided knits, as today's spinning and knitting techniques, makes this age-old fiber a new lease of life
With a who's who of brands, including Patagonia, taking up Global Merino's technical collection, it is the creativity and R&D combined with the interactive service the company pursues with brands and outdoors groups that adds to the product.
Why Merino Wool?
There are many types of wool, melton, shetland, lambswool and of course merino. Merino wool comes from a merino sheep, which are primarily located in the mountainous regions of New Zealand and Australia. While all types of wool have the inherent performance of insulation, water resistance, moisture wicking as well as breathable and adapts to varying weather conditions. The downside is that wool can be itchy and scratchy, not great for being worn directly against the skin. With merino wool, it is incredibly soft and much finer than standard sheep's wool combined with the added benefit that is much lighter for the amount of warmth without the weight plus natural elasticity.
With merino wool making its mark on the fine fiber front, today's spinning and knitting combines the hybrid blends of performance synthetics. Global Merino has managed to bring the best of both worlds, natural and synthetic, in creating new generation merino wool products. With reference to the resurgence of wool in the sportswear sector, it is the latest technology that is allowing to satisfy the consumer's demand for merino wool-based products.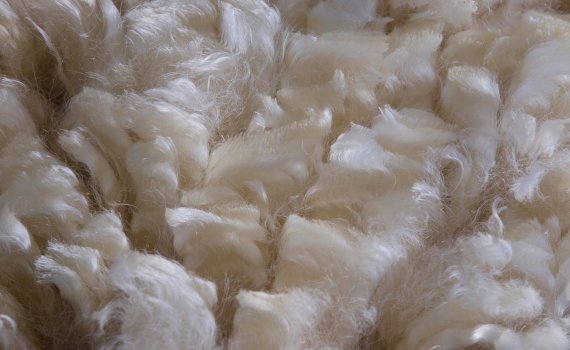 "We have known for a long time wool works from a technical perspective and I think historically wool garments that have been available have been heavier and not quite as comfortable. The trend for finer wool and being able to create different structures and lighter fabrics has tied in very neatly with what has happened in the performance categories, in athletics in general, Whereas even in synthetics fabrics have got more lighter, they have got more open, we are now able to do those things with merino wool," said Jose Fernandez, president of Global Merino.
The Sustainable Suspect of a Unique Fiber
Many consumers presume that natural fibers are automatically cleaner in the sustainability stakes than synthetics, but this isn't always true, cotton for example can use excessive water and pesticides. For Global Merino, when questioned about their process of sourcing in Australia and carding and spinning in Asia. Is it an acceptable carbon footprint?
As Fernandez explained, in an ideal world, raw materials processing and production would all be in the same place. "Unfortunately the raw material comes from the souther hemisphere, most of the worlds processing capacity is in the northern hemisphere  and customers are manufacturing in some cases globally. We try to centralize those processes, where we can minimize that foot print, but unfortunately the realities of a global economy sometimes dictate we are shipping things a number of times."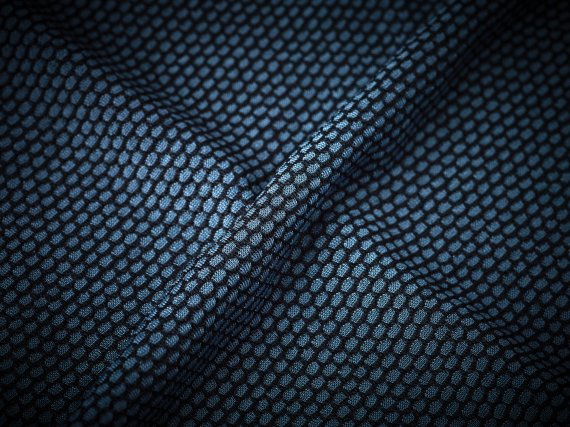 And this doesn't seem to have deterred the highest socially conscious brands as well as Global Merino receiving Bluesign accreditation. For Global Merino, it isn't just the inclusion of high quality merino that is being sourced, but the fact that all merino wool used is traceable back to the farmer, again a strong factor in maintaining quality as well as transparency to the industry.
From Cycling to Skiing
Developments are set to continue, with fabrics getting more technical for different sports activities as well as outdoor wear. Global Merino creates the unique performance collections by looking to the end use whether it is cycling, running or trail running and skiing in determining what the key properties are, in order to engineer the fabrics to meet the wearer's needs. The fabrics are both highly technical and soft to touch, perfect for second-skin base layers.
Combining creativity with technical aspects is key and an intrinsic part of the company's ethos. "Our approach is not so much that we are not just a supplier of merino wool fabrics but we are a technical textile manufacturer who happens to use merino wool as a key ingredient," said Fernandez. Depending on the final level of performance required, the synthetic fibers used range from generic to branded, depending on the remit.
Mountain High, Ocean Deep
Merino wool isn't just confined to high level performance on terra firm, the fiber is now also being used for the sea by Pinnacle Aquatics in producing wetsuits. The merino wool is used in the lining, absorbing and controlling water, as it is the water layer inside a wetsuit which maintains the warmth.