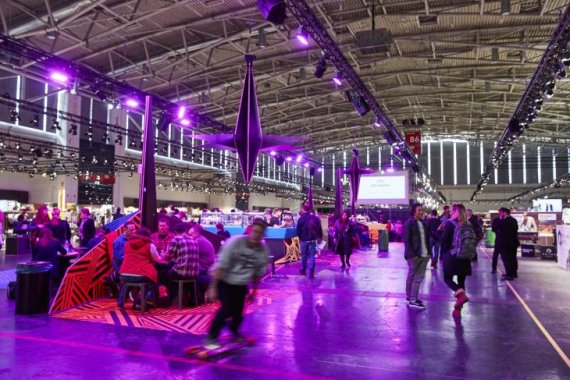 "You might sometimes think that many trade fair constructors base their trade fairs on ours," remarks Mr. Hans-Hermann Deters, jokingly shaking his head. The CEO of SPORT 2000 is a regular guest at the biggest trade fairs and business platforms for sports and outdoors worldwide – and, as a representative of one of the most important purchasing associations of the industry, he is very well acquainted with the international industry get-togethers. "Brands invest in their trade-fair presence in order to bring dealers closer to their own products and to gain valuable contacts. But some exhibitors entrench themselves in stand concepts like a kind of hide-and-seek." Deters knows what he is talking about. The open, inviting and marketing-oriented design of spaces is also an essential service of SPORT 2000. His company is among the most successful sales and marketing cooperations of the sport and outdoor trade. Here, retailers rely on their promotional store concepts and a well-informed procurement department, whose role is to scout out the newest trends and innovations and to preselect the most promising ones. However, given the constant growth of trade fairs, these measures will only succeed if manufacturers' stands become more open, more approachable, and more comprehensible in the future. An issue that is fresh in the mind of Deters as well as many retail visitors.
From window shopping to the adventure: The "retailer journey."
There are nevertheless still a lot of stands that, with their lofty and somewhat confined designs, are more forbidding than inviting. Such "standcastles" can give a rather elitist impression. While this might lend a stately air to the brand, it can also inhibit open exchange or even the acquisition of new contacts – which is such an important element at trade fairs in particular. But that's not all: It has been proven to accelerate the flow of visitors through the trade-fair halls. As a result, this kind of stand concept damages the visitor experience itself. The good news: It pays to brave the gap. The success of the countertrend can so often be seen among start-ups and young brands. Their small and medium exhibition spaces at times evoke an open bar setting, at times a campfire. This is where visitors feel welcome. It's where they have memorable encounters and experiences, and where new doors of opportunity are opened. These open doors should be synonymous with the outdoor concept and should shape the industry in the future.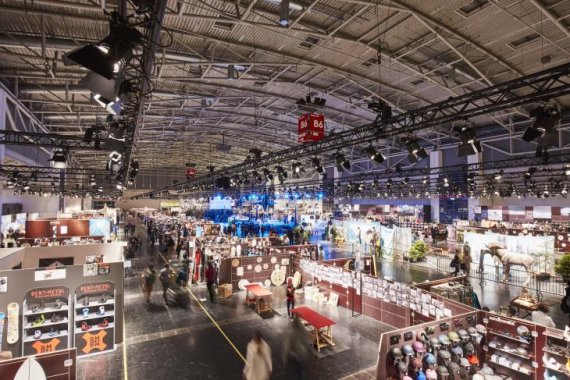 The fact that it's not all about high-profile soft factors is important to Deters. "Forget the image for a minute, it's also about money here." He explains the need for shorter channels, that the exhibitors must get to the point quickly. Show, don't tell. Because for retailers, and in particular their purchasers, trade-fair visits mean intensive double shifts. Trend scouting, networking, negotiations, meetings and presentations. Deters speaks from years of experience: "You don't want to have to appeal to the exhibitors. You want to be inspired, to feel welcomed as a guest – one who is received as an equal, entertained and inspired. And ideally, all of this should happen in a blink. That's often all the time you have." But it's this inspiration that he often observes as a lack of these days. "In the outdoor segment, we are selling a sense of life – one that our customers should be able to feel in the stores." As a representative of many members with stores, he expects exhibition spaces to feature more interaction and more staging, which manufacturers sell with the products. After all, it helps a lot if customers can not only touch the product at the point of sale but also experience it. As far as he is concerned, phrases such as "watertight and rust-free" are only effective for teleshopping these days.
A culture must be put into practice – and it has to be convincing.
More openness in the trade-fair halls would be good to both the outdoor and the sport industry. Here, the newcomers and underdogs are scoring better because they are designing their trade-fair stands appropriately from the viewpoint and needs of their stakeholders. That makes them approachable. In the realm of commerce, this approachability can also be relayed to the consumers. In times when the return on investment is being scrutinized and sales contracts are increasingly being signed outside of the trade fair setting, exhibitors and the trade fair as an institution are once again gaining impact with innovative and open stand concepts, thereby justifying the efforts of their most important visitors.