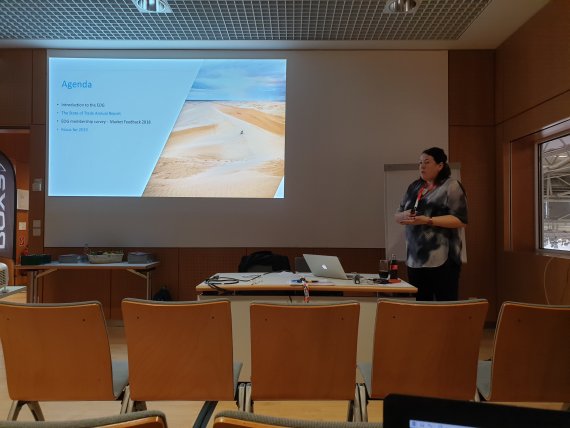 The year 2017 was undoubtedly the year of the outdoor industry. The European Outdoor Group (EOG) estimated the total sales of the industry at around 12.3 billion euros. The good results of the State of Trade 2017 (with data from 115 companies) contrasted with the previously low growth (3 percent) in 2016.
However, the year 2018 seems to have been weaker again. At least Pauline Shepherd, Head of Market Research at the European Outdoor Group (EOG), suspects so. She concluded this at ISPO Munich 2019 from the feedback she received from the companies."It's mostly the weather," shepherd said. "2018 saw a long, warm summer with a massive heat wave."
In the two traditionally strong segments of apparel and footwear in particular, almost 40 percent of the companies assume that sales will ultimately have declined. Only companies in the third category, such as tents or camping stoves, are enjoying growth thanks to the warm summer nights.
Feedback for the 2018/19 winter season has been similarly restrained so far: "Not good until early January. But then better, because snow falls in several EU countries," a company said in the survey. In addition, market sentiment is generally "more subdued than in the previous year: 27 percent say their markets are in decline, compared with only 3 percent in the previous year," says Shepherd.
Nevertheless, she still sees great opportunities for the outdoor market in the future. New trends such as the avoidance of plastic waste or the new running sport "Plogging", where waste is collected while running, are enjoying increased popularity all over the world. Since 2018, queries for plastic pollution and plogging on the Internet have increased dramatically.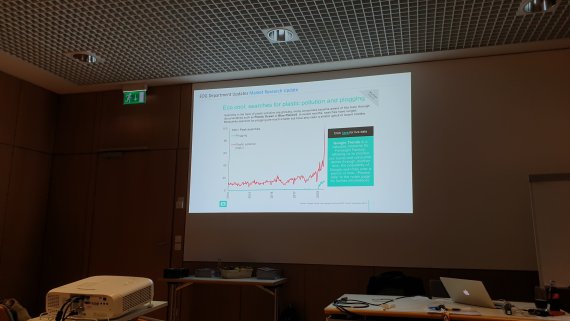 Shepherd sees this as a great opportunity. The desire for sustainability in particular has a great influence on the industry. Companies are now looking to innovations that not only surprise, but are also environmentally friendly - in response to customer demand, Shepherd says.
And the challenges for 2019? These also concern phenomena known from the sports market. First of all, the Brexit, which affects her personally as a Brit, says Shepherd. And she adds: "We need people who go outside, new customers in the market."