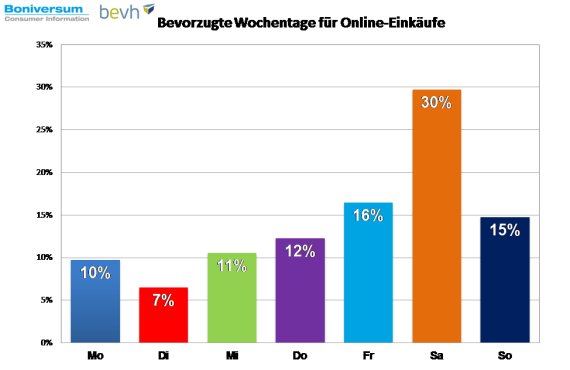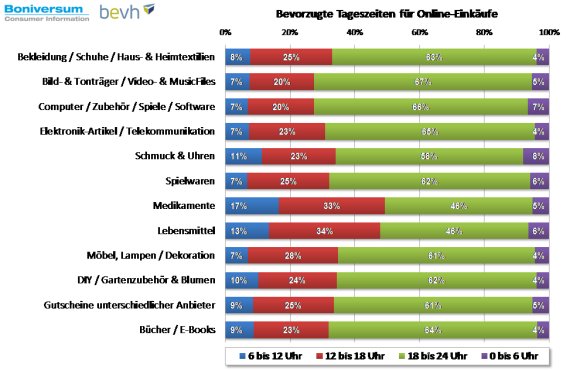 For those interested in the sports business sector (clothing, footwear), Saturday is particularly popular (34%). This is followed by Friday (20%) and Sunday (14%). Online shoppers show little interest in Monday to Thursday (in total only 32%).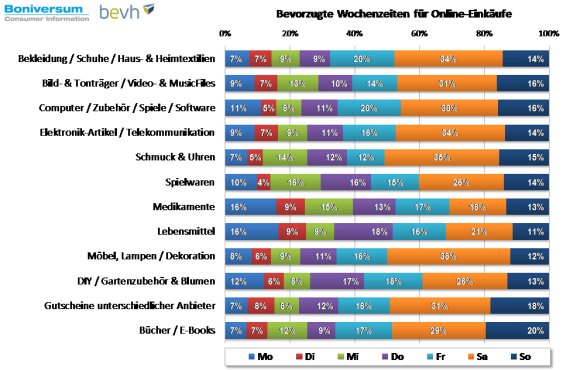 In terms of time of day, 61% stated they prefer to do online shopping in the evenings, between 6pm and midnight. In the clothing and footwear sector that number is 63%.
Online shopping in Germany is "un-ritualistic"
"The number of consumers who shop at completely different
times of day (56%) and on different days of the week (80%) shows that digital purchase is no longer a case of ritual. Personal time frames and necessities determine online shopping and not the opening times of traditional shopping facilities". So reads a conclusion of the bevh study.
ISPO offers a detailed study on the shopping habits of consumers in sport and outdoor business. You can find more information here. >>>
Video: The future of sports retail?