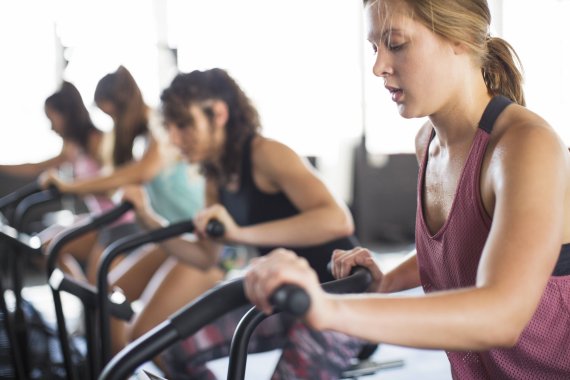 Fitness is booming and remains the most popular sporting activity of Europeans. This is the result of the European Health & Fitness Market Report 2018 by EuropeActive and Deloitte.
The number of members in European fitness clubs rose by 4.0% to 60 million in 2017. The revenues of the fitness clubs grew by 3.8% to 26.6 billion euros.
Also the number of studios is increasing: Compared to the previous year, there were 3.2% more fitness facilities in Europe in 2017 (59,055).
The 20 major merger and acquisition activities in 2017, including acquisitions and takeovers, represent a new record.
According to the study, Germany is consolidating its status as the European country with the most fitness enthusiasts: with an increase of 5.3% to 10.6 million members, Germany remains ahead of Great Britain (9.7 million), France (5.7 million), Italy (5.3 million) and Spain (5.2 million).
Scandinavian countries account for the largest proportion of fitness club members in terms of the total population: Sweden has a membership rate of 21.4%, followed by Norway (20.9%) and Denmark (18.3%).
With 1.73 million members (+6.8%), the McFIT Group maintains its leading position among fitness studios ahead of Basic-Fit (1.52 million, +25.6%), which has the fastest growth with 310,000 new members. Pure Gym follows in third place with 923,000 members (+12.6%).