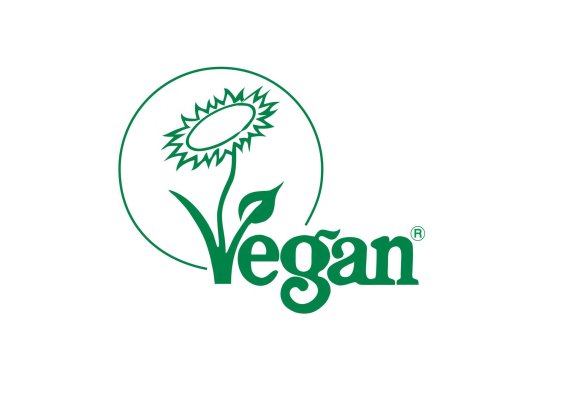 The PETA-Approved Vegan logo is awarded free of charge to fashion companies that will then use it to better emphasize their commitment to animal rights and vegan fashion.

To receive the logo, companies must complete a questionnaire and sign a binding declaration of assurance. A license agreement is then concluded with PETA for individual vegan items or for the entire company. You can learn all about the PETA-Approved Vegan logo here.
The Vegan Society Sunflower Recognizes Vegan Products
The Sunflower is given out by the Vegan Society, which was founded in the UK in 1944. Products of all kinds with no content from animal origins are eligible.