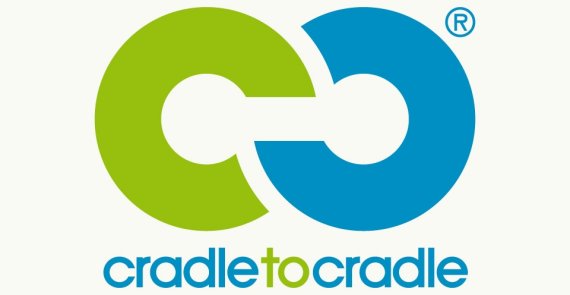 One option for implementing this recycling management system is called the Cradle to Cradle (C2C) principle. C2C represents the highest level of innovation and considers the product in its entirety, from its design right through to its disposal in new economic, social and environmental categories.
It was developed in the 1990s by German chemist Dr. Michael Braungart and American architect William McDonough. In the process they differentiated between technical and biological recycling: either raw materials will be fed back into the biological cycle as biological nutrients or the "technical nutrients" will continue to be kept in the technical cycle.
The Cradle to Cradle Certificate: From Content to Water Management
The Cradle to Cradle Certified Products Program developed as a reliable quality assessment for products intending to meet this criteria. The Cradle to Cradle Certified label is an independent certificate issued by Cradle to Cradle Products Innovation Institute of San Francisco, USA, which was founded in 2010 and is responsible for awarding the labels. 
In contrast to most other ecolabels, the Cradle to Cradle Certified Program takes a holistic approach to evaluating products and production processes. Materials and manufacturing processes are assessed using five categories: material health (substances), material reuse, renewable energy (total energy consumption), water management and social responsibility.
Find out more about Cradle to Cradle here.
The current version, C2C Product Standard 3.0, now includes five levels of certification: Basic, Bronze, Silver, Gold and Platinum. In order to be awarded a certain level, a product must meet the minimum criteria for that level across all five categories.