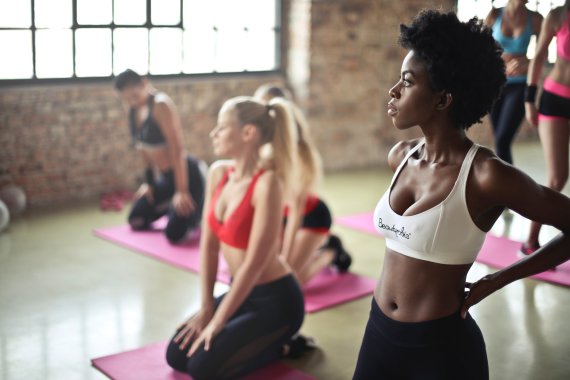 Sometimes Irmgard Beck, designer of functional sports clothing, is driven to frustration. The entire design and development process of a new product has been well thought out, is open and has been enriched with feedback from testers, athletes, designers and developers. And yet it still seems that the new functional jacket or new skis haven't turned out as expected or desired. Instead: A remake of the successful product in new colors. Why this happens? According to Beck, this is often due to decisions made by "men on the management level who are not involved in the process."
"The arguments put forward by these men is usually that women don't need that particular item," says Beck, "however, changes are made from the top down." With 30 years' experience in the industry, the designer  therefore demands that more women are included in the decision-making process  and thus are given management jobs.
In principle though, the most important requirement is that "women are included in the product development right from the start", says Beck. We interviewed two well-known brands in order to gain an insight into the creation and development process for a new product.
Rucksack specialist Deuter has had its own women's range for many years now. Angela Vögele is their press officer and is a member of the Deuter SL team. The women's group tests the models designed for women by the rucksack specialist.
Marion Bonnard, category Manager Women Alpine Skis at ski manufacturer Rossignol, gives us an insight into the strategic product development for women's skis at the traditional French company.
Rossignol manager Bonnard: Our product plans are renewed every year, based on collective decisions made by marketing and product managers, with the objective to bring skiers rights products giving them performance and pleasure on snow.  If the decision is made internally, it takes a lot of external inputs from our sales teams, consumers, R&D teams, athletes or ambassadors...etc
Many employees are involved in the process of developing a new product. Product managers are responsible for specifications and the design of each version/model; developers create the technical product concept; designers develop the graphic design and implement it. All in all, ten employees are involved in the final process of creating a product.  
Deuter spokesperson Angela Vögele: all our products, new launches and changes are discussed and decisions are made in our internal collective meetings. It is all based on a three-year cycle, also known as our 1000-day principle. Suggestions for new products come not only from our Deuter product management, but also from our field crew, sales team and internal employees.  Of course we also welcome ideas from our mountain guides, athletes and end customers. In this way, each of our models is edited, checked, renewed, changed, improved, redesigned or even eliminated every three years.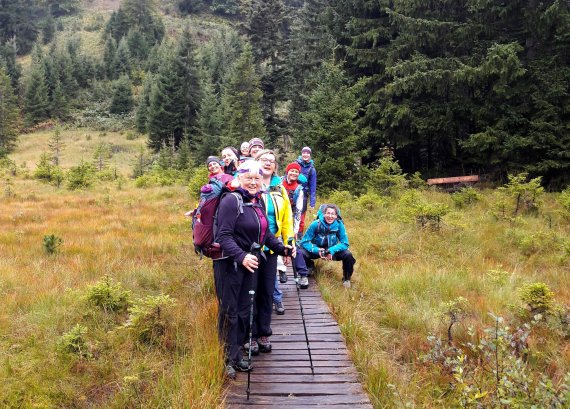 How many women are involved in the decision-making process?
Angela Vögele: Our range now boasts approx. 180 different Deuter rucksacks (plus various colors). 70 percent of all models are available in the SL ladies' model and fit. The decision-making process involves an eight-strong product management team, of which half are women, which makes for very balanced discussions. When it comes to choosing colors and fits, the SL model is also tested, discussed and potentially altered by our SL team.
Marion Bonnard:We have women at the head of women product development in most product lines (skis, skiboots, apparel, helmets a goggles…) because we believe they can better understand and supply women consumers needs. In the winter sports department team there are eight women who work in marketing, design and development. In addition, we have two external designers.
How is the feedback given by athletes, ambassadors and test subjects incorporated into the development process?
Marion Bonnard: For every product we develop, we try to work with the right people in order to find the best possible match between the equipment and target audience. Of course our team of athletes is a huge help here – men and women. We use their feedback when it comes to improving ski behavior or graphics, but also when we want to introduce new technology. Our World Cup champion Tessa Worley for example contributed to making our race collection as efficient as possible. On the other side, we also have a team of testers and ambassadors for our "commercial skis." This team helps us ensure that our products are right for all skiers.
Angela Vögele: Yes, we incorporate, discuss and implement feedback from our female athletes. Especially mountain guides such as Ragna Krückels (member of the Deuter SL women's team for over 10 years now), who spends more than 200 days on the mountain per year, is able to give us much better feedback than we could gain from testing alone.
The Deuter SL team was set up in 2006. It comprises 13 women who work internally at Deuter or who are freelancers. Gerlinde Kaltenbrunner, one of the most successful professional mountaineers, is also a member of our Deuter SL team.